Trusted Spaces, Healthy Babies Community Celebration on September 19 will educate and celebrate new and expecting parents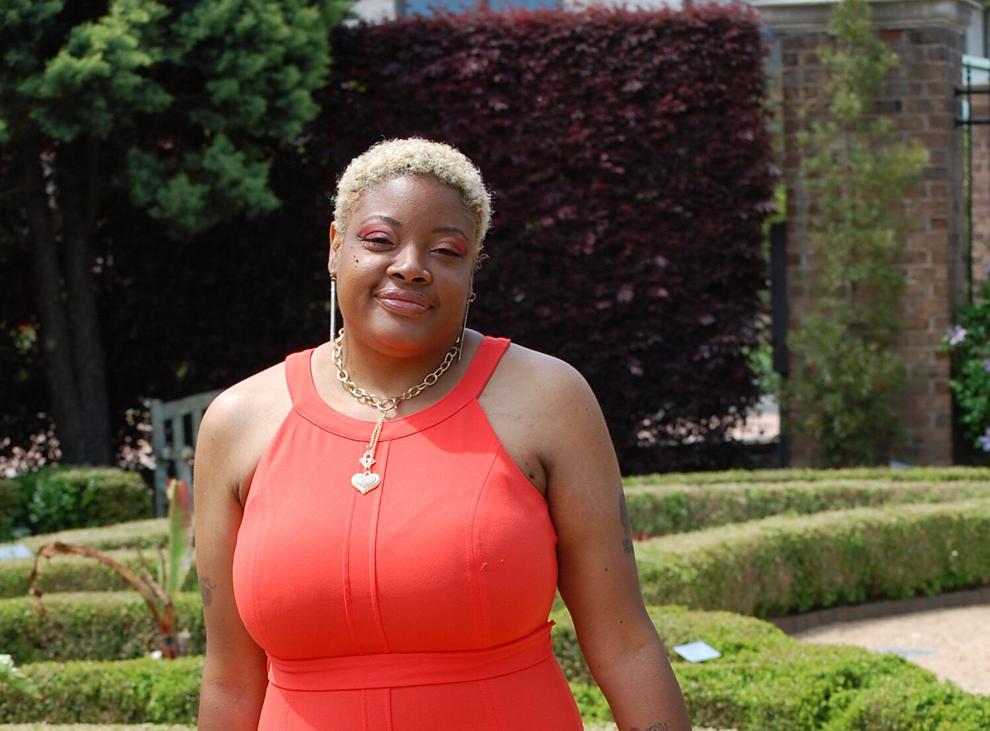 WHEN:   Monday, September 19, 2022 - 10 A.M. – 12 P.M.
WHAT:  The American Heart Association and Trusted Spaces, Healthy Babies is holding a Community Celebration on Monday and the public and media are invited to attend. Local interviews are available.
New and expecting parents are invited to attend this health event which will include free blood pressure checks, community partner health stations, tables with barbershops and salons participating in the Trusted Spaces, Healthy Babies program across Guilford County, door prizes with gifts for mom and baby, a short program with community partner speakers, and a local mom sharing her health story. Cherron Gilmore (photo attached), a local mom who experienced postpartum cardiomyopathy resulting in a heart transplant at 37 years old, will be sharing her story. The event will also include a heart-healthy cooking demonstration with samples from the American Heart Association's Triad Mobile Kitchen Chefs, generously made possible by Healthy Blue.
The American Heart Association, Every Baby Guilford, March of Dimes, and Ready for School Ready for Life are proud co-recipients of a grant from The Cemala Foundation focused on cardiovascular health and maternal health to reduce infant mortality in Guilford County. Trusted Spaces, Healthy Babies is being implemented across Guilford County in up to 13 barbershops and beauty salons. The program is committed to making sure that fathers are prepared to support their partners before, during and after pregnancy. The initiative includes an outreach campaign with health messages for moms-to-be delivered through trusted voices of barbers and stylists. Health and parenting resources will be introduced to the participating salons and barbershops for mothers to access, including blood pressure monitors, scales, book nooks, and more.
Trusted Spaces, Healthy Babies is a collaboration between these four organizations to form an innovative approach that aims to address the drivers of infant mortality while empowering mothers of Color in trusted community spaces. Programs such as Trusted Spaces, Healthy Babies supports mothers and contributes to raising healthy, smart babies.
WHERE:         The Hot Seat Studio Salon
                        206 Exchange Place
                        Greensboro, NC
WHY:              The statistics are staggering. 
Cardiovascular disease is the leading cause of maternal death in the U.S., or more simply put, heart disease is the No. 1 killer of new moms.

According to the American Heart Association, Black women face greater risk of developing high blood pressure, having a stroke and complications during or immediately after pregnancy. 

It can pose a threat to women's heart health during pregnancy and later in life, making it important that women understand how to care for themselves and their baby.

In fact, Black women are two to three times more likely to die from pregnancy-related complications.

According to the Guilford County Department of Health and Human Services' 2020 Maternal and Child Health Data Brief, Guilford County was one of the top five worst of 100 counties in North Carolina in infant mortality.

In Guilford County, Black infant mortality is impacted at higher levels than Hispanic and white infants in four of the five categories including infant mortality rate, preterm births, low birthweight and very low birthweight. For late or no prenatal care, Black infants were impacted at a 15% increase over white infants.

While Guilford County experienced an 18% decrease in the overall infant mortality rate in 2020, it remains one of the highest in North Carolina.

Maternal and infant health outcomes are key indicators for gauging the overall health and wellbeing of a community.
###
About the American Heart Association
The American Heart Association is a relentless force for a world of longer, healthier lives. We are dedicated to ensuring equitable health in all communities. Through collaboration with numerous organizations, and powered by millions of volunteers, we fund innovative research, advocate for the public's health and share lifesaving resources. The Dallas-based organization has been a leading source of health information for nearly a century. Connect with us on heart.org, Facebook, Twitter or by calling 1-800-AHA-USA1.