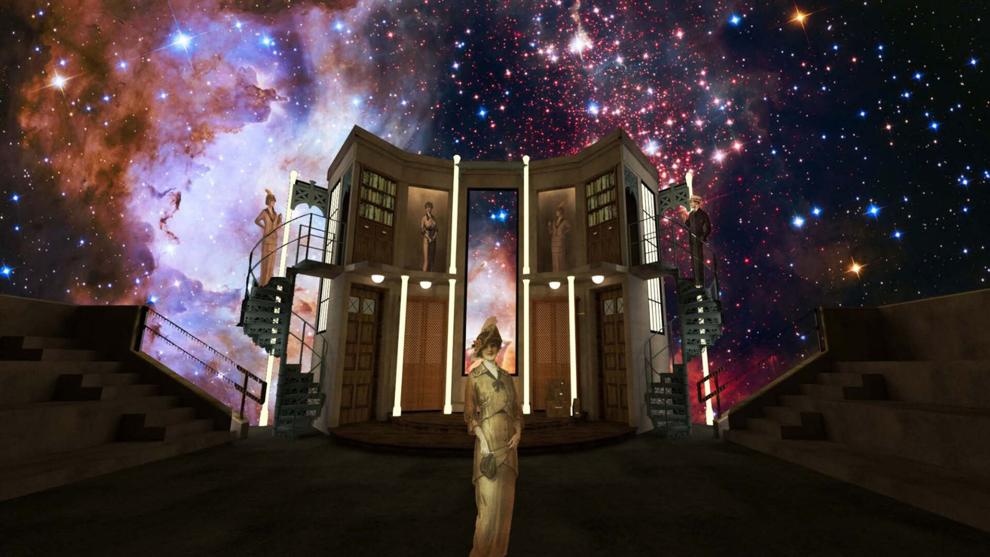 Wake Forest University Theatre is bringing together talent from around the globe to present the play "Silent Sky," Lauren Gunderson's vivid astronomy origin story about Henrietta Leavitt, whose early work at Harvard taught us how to measure the universe. 
In 2021 — after being delayed by a global pandemic — the Department of Theatre and Dance launched an international scenic design competition to gather creative approaches from designers outside the United States. After receiving concepts from set designers representing 10 countries, an international panel of judges convened to select the winner — Egyptian stage designer Héba Elkomy.
"This project was conceived in a meeting room in Oslo, went through the development of a never-been-done-before artistic experiment, and survived a pandemic and my own self-doubt," said Theatre professor Rob Eastman-Mullins. WWith our selection of Héba, however, I couldn't be more pleased with what the journey has yielded. Héba is amazingly talented and has been a delight to work with, and has crafted a compelling design for Wake Forest University's Tedford Mainstage."
Director Cindy Gendrich, who, with Eastman-Mullins chose Lauren Gunderson's Silent Sky for this competition, agrees that the process has been a pleasure. "Heba is a fantastic role model for our students — young, smart and inventive, but also a responsive and generous collaborator. While doing a play about the right of women to aspire and achieve, it has been inspiring to find a partner on this project who embodies that sense of aspiration, and who collaborates with such intellectual clarity, kindness, and grace." 
"Working on the design of Silent Sky has been such a special experience for me from the start," said designer Héba Elkomy. "The support I received from Wake Forest University and from Rob and Cindy made it really easy and comfortable for me. As a woman in the male-dominated field of scenic design (at least in my community), I felt a special connection to the story of Henrietta in the play."
"Silent Sky" explores a woman's place in society during a time of immense scientific discoveries and social change. With music and math bursting forth onstage, Henrietta and her female peers changed the way we understand both the heavens and Earth. The Atlanta Journal Constitution called it a "luminously beautiful play," and "an intellectual epic told on an intimate scale." A story of family, friends, and choices, of persistence, love, and ambition, this delightful night in the theatre makes recent photos from the Webb and Hubble telescopes appear even more amazing.
"Silent Sky" is directed by Cindy Gendrich. The play runs March 31-April 1 & 5-8 at 7:30 pm and April 2 at 2:00 pm on the Tedford Stage in Scales Fine Arts Center at Wake Forest University. For more information, visit theatre.wfu.edu.
Arts Council is the chief advocate of the arts and cultural sector in Winston-Salem and Forsyth County. Our goal is to serve as a leader in lifting up, creating awareness and providing support to grow and sustain artistic, cultural and creative offerings throughout our region. We acknowledge that it takes every voice, every talent, and every story to make our community a great place to live, work, and play. Arts Council is committed to serving as a facilitator, organizer, and promoter of conversations that are authentic, inclusive, and forward-thinking. There are over 800,000 art experiences taking place in Winston-Salem and Forsyth County annually. To learn more about upcoming arts and culture events happening in our community please visit www.cityofthearts.com.