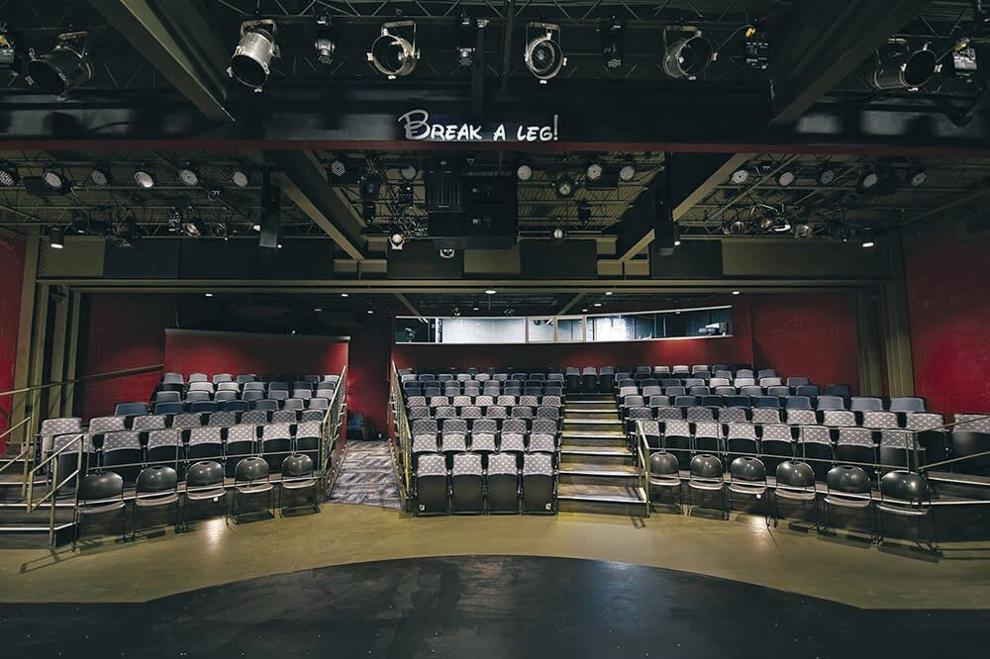 Theatre Alliance had a busy 2022 and is are prepped for an even busier 2023!
In January, 2023, we present Stephen King's Misery. Misery follows successful romance novelist Paul Sheldon, who is rescued from a car crash by his "number one fan," Annie Wilkes, and wakes up captive in her secluded home. While Paul is convalescing, Annie reads his latest book and becomes enraged when she discovers the author has killed off her favorite character, Misery Chastain. Annie forces Paul to write a new Misery novel, and he quickly realizes Annie has no intention of letting him go anywhere. The irate Annie has Paul writing as if his life depends on it, and it does. Misery runs Jan 20, 2023 - Jan 29, 2023.
In February, 2023, we have two events slated. First, The Spirit of Harriet Tubman, written and performed by Ms. Diane Faison. In the African American storytelling tradition, the life of one of history's boldest humanitarians is channeled through Diane Faison in her original one-woman show. With well over 300 performances under her belt, her powerful portrayal of Harriet Tubman leaves audiences moved.  Ms. Faison is a recipient of a grant from Arts Council of Winston-Salem and Forsyth County to perform in retirement homes as well as a Wells Fargo Arts in Education Grant to perform in WS/FCS middle schools. Theatre Alliance is proud to bring The Spirit of Harriet Tubman to the stage. The one-night show runs Friday, February 3, 2023 at 8:00 PM.
Our mainstage production in February is Titanic: The Musical. Epic and majestic — with moments of heartbreaking intimacy — Titanic captures the triumph and tragedy of the hopeful passengers on the ill-fated Ship of Dreams. This is the factual story of that ship—of her officers, crew and passengers, to be sure—but she will not, as has happened so many times before, serve as merely the background against which fictional, melodramatic narratives are recounted. The central character of our Titanic is the TITANIC herself. Titanic sets sail Feb 10, 2023 - Feb 19, 2023.
In March, 2023, Shakespeare's Romeo & Juliet, graces the Theatre Alliance stage. Shakespeare's Romeo and Juliet is a love story for the ages. The Capulet and Montague households have been embroiled in a bloody fight for as long as anyone in Verona, Italy can remember. The death toll is mounting, and it seems that the best thing anyone can do is keep the two sides as far from each other as possible. But when young Romeo Montague crashes the Capulet ball, he falls head-over-heels in love with young Juliet Capulet — and she falls just as in love with him. What ensues is one of the most romantic and devastating love stories in the theatrical canon. Fall in love with Romeo and Juliet Mar 17, 2023 - Mar 26, 2023.
Additional productions during Theatre Alliance's 39th season include The Boy From Oz and The Color Purple. Winston-Salem Theatre Alliance aims to inspire, transform, and unite the people of the Triad through a broad range of unique, diverse, and unconventional theatrical experiences. More at www.theatrealliance.ws. 
Arts Council is the chief advocate of the arts and cultural sector in Winston-Salem and Forsyth County. Our goal is to serve as a leader in lifting up, creating awareness and providing support to grow and sustain artistic, cultural and creative offerings throughout our region We acknowledge that it takes every voice, every talent, and every story to make our community a great place to live, work, and play. Arts Council is committed to serving as a facilitator, organizer, and promoter of conversations that are authentic, inclusive, and forward-thinking. There are over 800,000 art experiences taking place in Winston-Salem and Forsyth County annually. To learn more about upcoming arts and culture events happening in our community please visit www.cityofthearts.com.