The Yadkin Arts Council presents "Let There Be Light!" - A Stained Glass Exhibit by Michael Isley (May 5 - June 24, 2022) in the Welborn Gallery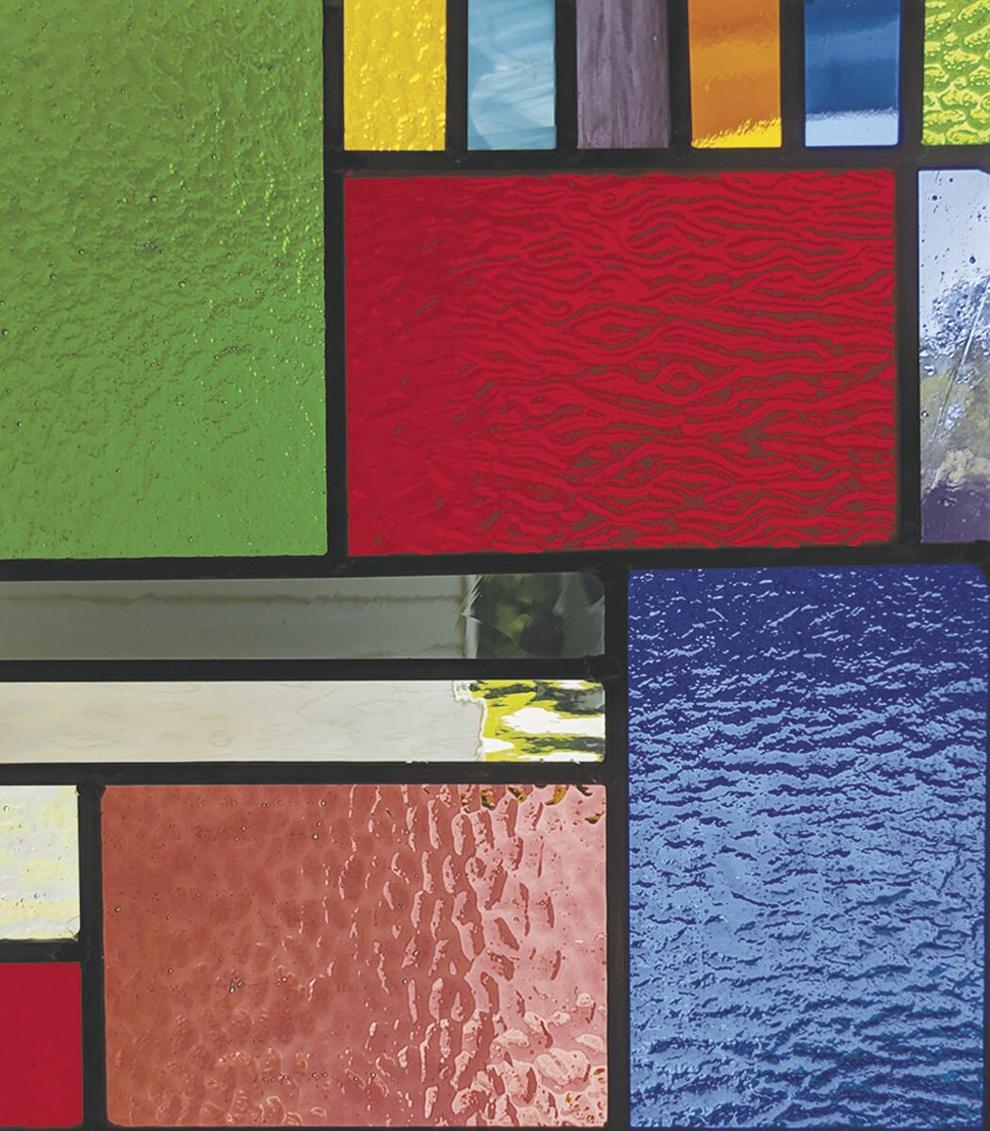 Join us for an opening reception on May 5, 2022 from 5-7pm
(Yadkinville, NC) – The Yadkin Arts Council presents "Let There Be Light!" - A Stained Glass Exhibit by Michael Isley - May 5 thru June 24, 2022.  This vibrant stained glass exhibit will feature a variety of colors, textures, and shapes that inspires imagination and displays how light is the catalyst to life. There will be an opening reception on May 5 at 5 pm to celebrate this exhibition. The reception is free and open to the public.
ABOUT THE INSPIRATION FOR THE EXHIBIT:
Light is the catalyst that brings stained glass to life. While any stained glass piece can be beautiful on its own, it takes on a different persona when light shines through its various colors, texture and shapes. It dances. It sparkles. It dazzles. It even inspires. Light to stained glass is like the yeast in bread, or the rum in eggnog. There's nothing wrong with any of those things by themselves, but adding this outside ingredient makes it that much better. When stained glass art is displayed in a gallery or a studio, it's not always possible or practical to hang it in a window or to add backlighting. This challenges you, the patron, the viewer, the art aficionado, to use your imagination. See the patterns transforming…the colors shimmering…the design stirring as it comes to life in your mind's eye. Let there be light!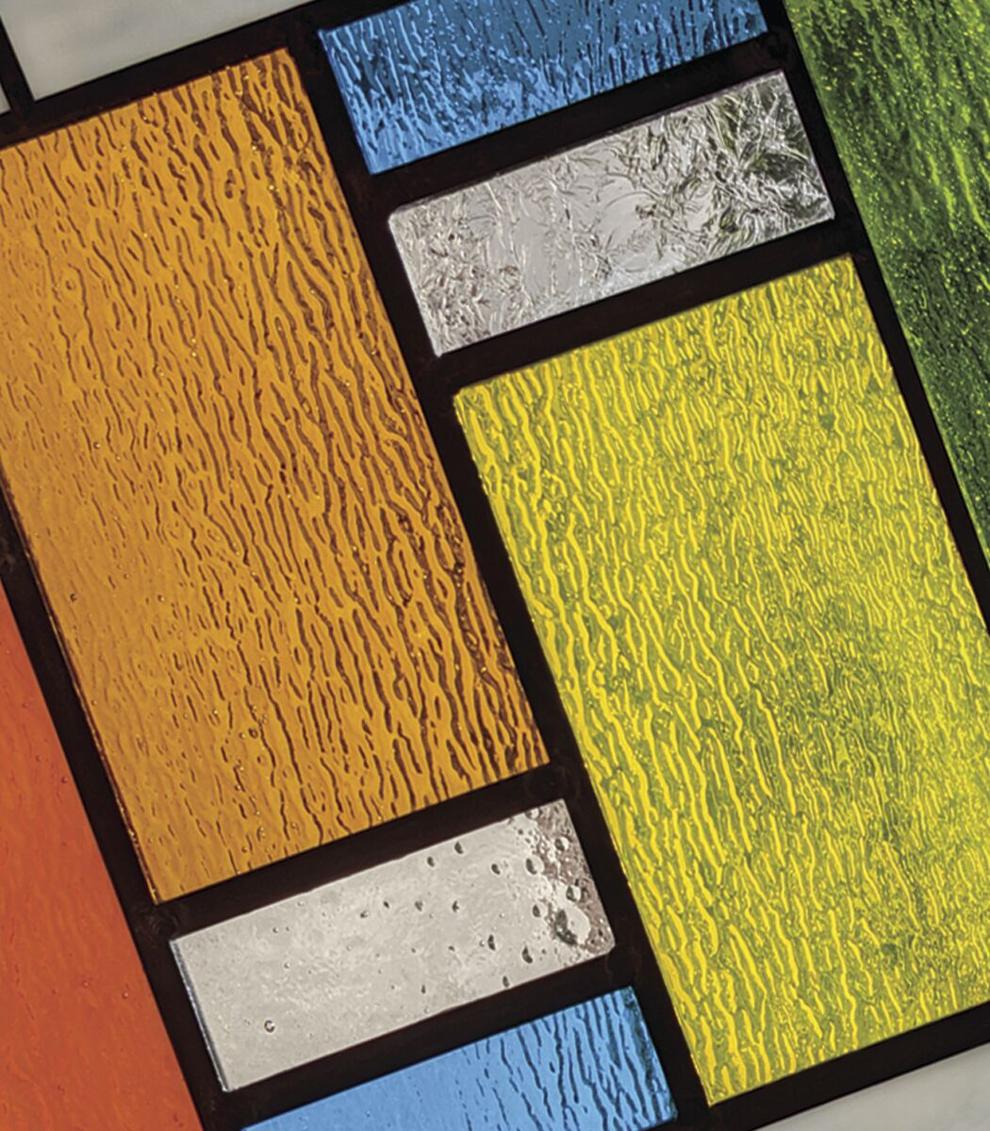 MEET THE ARTIST:
Michael Isley lives in Winston Salem with his husband of twenty-two years and their three rescue Maltese. Originally from the Greensboro area, he has always had a passion for visual art, decorating and designing. His affinity for stained glass was sparked by the many beautiful stained-glass windows seen in churches. In addition to these in our own community and across the U.S., Michael's travels have allowed him to study the stained glass found in a number of churches and cathedrals in Western Europe, and more recently, in Havana, Cuba.    
Michael turned his interest into skill by taking classes at Winston-Salem's Sawtooth School for Visual Art. He learned that crafting a stained-glass piece involves more work than most would realize. It takes a significant amount of time to make a single piece, from the creative process of drawing the design and choosing glass colors and textures to the hands-on process of cutting, grinding, soldering and many other steps required to complete it, but Michael feels like it is worth the time and effort. "In the end, when it is done and you can hold it up and see the light coming through to illuminate all the different colors and textures, it really is breathtaking. And it's fulfilling to know it's your creation!"
Michael has work on display in several triad area galleries. One of his pieces was awarded first place in a Second Spring show a few years ago, and he was recently awarded the "People's Choice" award in the Yadkin Arts Council's 2021 Juried Exhibition. In addition to creating self-styled pieces for sale, he does custom commission work for home or office décor and for gifts. He specializes in abstract and mosaic designs.  
Music is Michael's other avocation. He enjoys playing piano and organ and has sung in several choruses over the years. When he's not inside working on stained glass in his home studio or playing the keyboard, he can likely be found outside tending to the yard and adding plants and flowers to his garden. Michael thinks that everyone should try as many different things in their life as possible that have to do with art. "Whether it's just for fun or something you might want to make a career out of, you never know what creative talents can be unlocked, whether you are young or old."
MORE INFO:
What: "Let There Be Light!" - A Stained Glass Exhibition by Michael Isley 
When: On Display May 5 - June 24, 2022
Where: Welborn Gallery in the Yadkin Cultural Arts Center at 226 E. Main St., Yadkinville, NC 27055 (open Monday-Friday 9:30am-4:30pm and during special events)
For questions: email info@yadkinarts.org - or - call 336.679.2941.
Additional information: www.YadkinArts.org -or- www.yadkinarts.org/welborn-gallery/
About the Welborn Gallery
The Welborn Gallery is located just outside the Willingham Theater in the Yadkin Cultural Arts Center. We feature a variety of 2-dimensional and 3-dimensional works of art from local and regional artists alike. Prepare yourself to be transformed by the remarkable artwork featured here for every exhibit. 
About the Yadkin Arts Council
The Yadkin Arts Council, a nonprofit 501(c)3 organization, has a mission to transform the lives in our community through the arts by offering opportunities to encounter, create. We believe art is transformational.  Arts open minds, frees imagination, and helps people see the world from different perspectives.