Theatre Art Galleries, located at 200 E. Commerce Ave., High Point, will host its Annual Gala and Art Auction as an "at home" event due to Covid 19. We are hanging the art in the Main Gallery for in-person preview and online beginning Thurs., Sept. 17, from 10-4, Fri., Sept. 18, from 10-7, and Sat., Sept. 19 from 10-2.
We will have other wonderful silent auction items and we will have our stunning raffle painting by Adele Yonchak.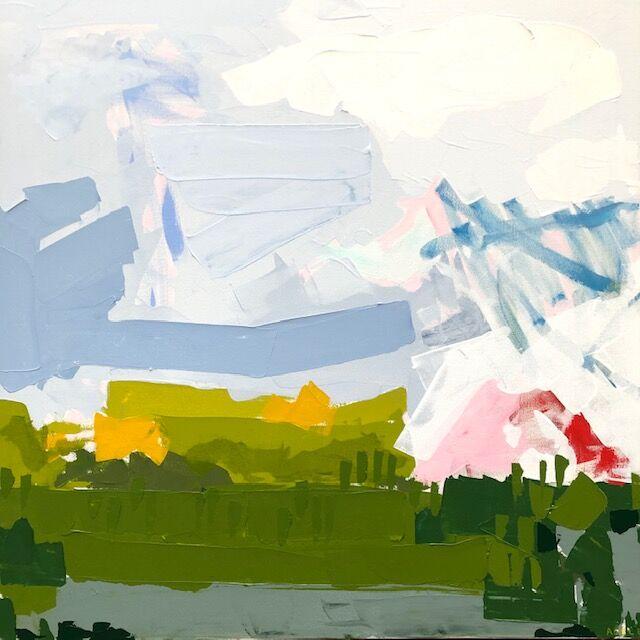 No food or drink will be served and masks will be required. Bidding will begin with the public viewing on Thursday at 10am and continue through Saturday night at 9pm. Pre-register for bidding online at bidpal.net/taggala2020.
The Gala is TAG's largest fundraiser of the year. It helps support many education and outreach programs that are crucial to TAG's mission, as well as ongoing visual art exhibits. Every year, TAG partners with local schools and afterschool organizations to provide art lessons and the summer months provide a unique selection of specially designed visual art camps. TAG also sponsors specialty summer art workshops and an afterschool art program with the Boys and Girls Clubs of Greater High Point and the Millis Regional Health Education Center.
This year's raffle painting is titled "A New Day" By Adele Yonchak. This original 36" x 36" acrylic on canvas was generously donated by the artist. Retail value is $2180. Raffle tickets are $15 each or available in a package of 10 for $100 and may be purchased through the TAG website (www.tagart.org). You do not have to be present to win.
*A special thank you to Doug Witcher for being our Presenting Sponsor.