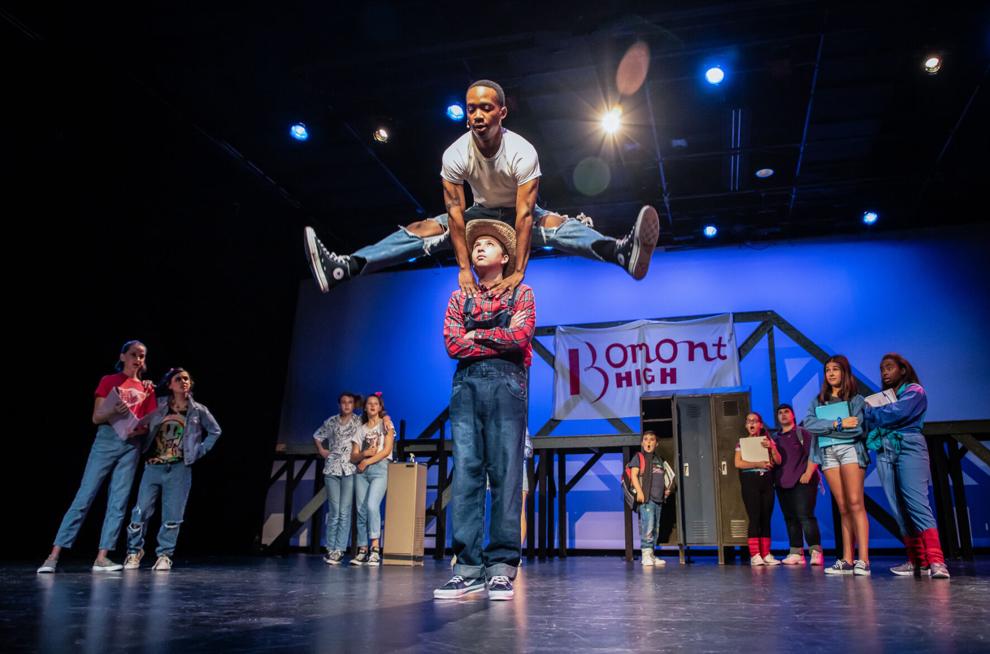 Spring Theatre, the Triad's premiere theatre organization for local youth, will be mounting its 12th season of Summer Camp productions starting this June.
Deemed "The Season of Empowerment," the lineup will begin with the Rogers and Hammerstein musical classic Cinderella, and will be available for kids ages 5 and up. Following this, Spring will be turning its attention to the high-energy, hip-hop infused Bring It On, written by Lin-Manuel Miranda of Hamilton, Moana and Encanto fame. Finally, the summer will round out with a production of Puffs, a hysterical off-broadway hit satirizing the characters and events surrounding J.K. Rowling's classic magical universe. And for those who want a crash course into the theatre world, Spring will also offer a week-long 'Theatrics 101' camp.
Spring Theatre's Artistic Director Dan Beckmann is particularly excited for Bring it On. "It's a show centering on identity," says Beckmann. "On the surface it's a tongue-in-cheek musical about competitive cheerleading, but it's really about a bunch of high schoolers navigating new and sometimes uncomfortable environments while remaining true to who they are." 
"The show features characters with very specific needs as far as who portrays them," Beckmann continues. "There is a strong roster of black characters, characters with specific body image issues to work through, and one of the leads is transgender. And on top of that, the cast need to be able to rap," he chuckles.
"But because we really want to focus on identity as a central theme for this production, it's very important to us that we find representatives from the Triad to step into these characters' shoes to tell their stories."
The other summer experiences aim to be equally fulfilling, as Erinn Dearth, the Executive Director of Spring, points out. "Cinderella is a classic story that everyone can enjoy, and it reminds us to be kind no matter what, to never stop dreaming, and to follow your heart." Dearth will direct a cast of all ages for the musical fairytale.
For young actors seeking a non-musical experience, Puffs is a perfect outlet for the comedic actor. Fast-paced and whip-smart, it delivers a one-act knockout in a unique ensemble cast experience. And for those looking to explore the world of theatre for the first time, or wish to sharpen their theatrical abilities, Theatrics 101 will provide a one-week intensive course on the ins and outs of how playmaking works, and how to find your place inside the theatre community.
"We cannot wait to uplift a whole new group of young artists this summer," Beckmann reflects. "This is our Season of Empowerment, and no matter which experience you choose to be a part of at Spring, we hope to add a little fire to your identity in 2023."
To register for camps or for more information, visit www.SpringTheatre.org