New CVA exhibition features up-and-coming area artists for an intimate look at Personhood (opening September 2)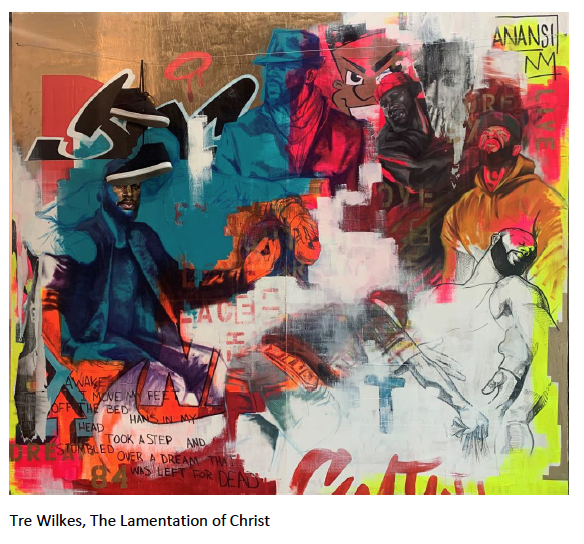 Greensboro, N.C. - The Center for Visual Artists (CVA) announces a new exhibition opening September 2, 2022. Personhood is a small group show featuring the work of five talented area artists: Aliyah Bonnette, Jessica Bloch-Schulman, Jesse Hoyle, Kathryn Fulp, and Tre Wilkes. 
The Wikipedia description of personhood notes that "the concept of personhood is difficult to define in a way that is universally accepted, due to its historical and cultural variability and the controversies surrounding its use in some contexts. Capacities or attributes common to definitions of personhood can include human nature, agency, self-awareness, a notion of the past and future, and the possession of rights and duties, among others."[6]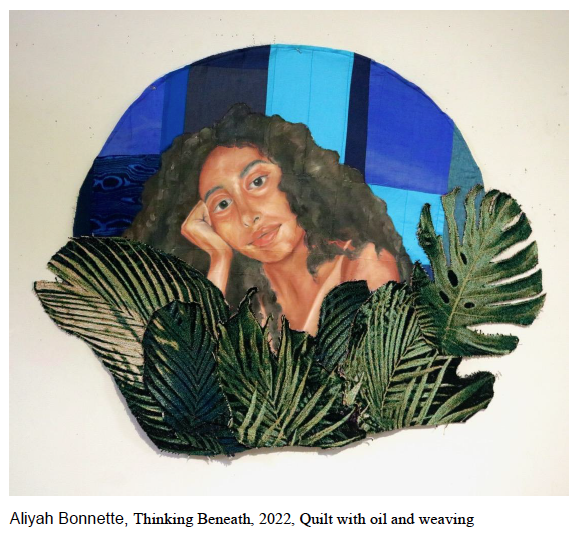 The five artists selected for this exhibit explore this concept using the human figure - whether depicting themselves or others – in their artwork in a variety of media, including painting/drawing, photography and film, collage, textiles, and clay. 
"I am excited to see work from these very different artists together in the gallery and hear what conversations emerge from the viewing and presentation of work, especially within the context of what it means to be a person," said Devon McKnight, CVA Art + Community Coordinator. 
CVA will host an opening reception for Personhood on First Friday, September 2, 6-9pm at the CVA Gallery located inside the downtown Greensboro Cultural Center, 200 North Davie St.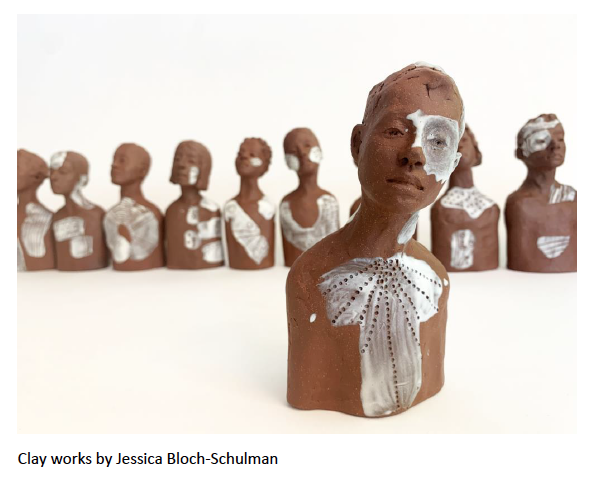 The Personhood exhibition runs from September 2 – October 15, 2022, and the gallery is open weekly Tuesday-Saturday from 12-5pm, and until 7pm on Wednesdays. 
Stay tuned for more events and artist talks associated with this exhibition by following CVA on Facebook @CVAgreensboro and Instagram @centerforvisualartists and visiting our website www.mycvagreensboro.org.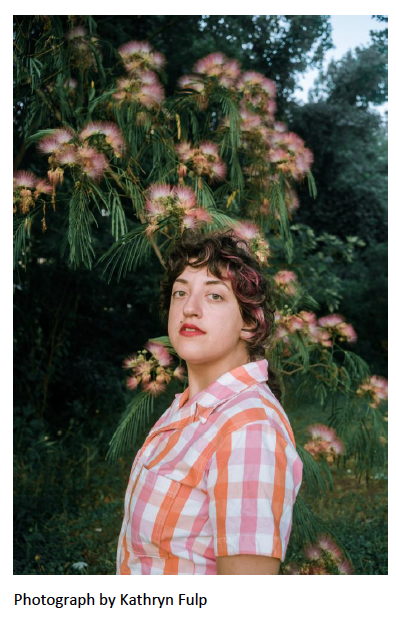 The CVA is grateful for the support of Creative Greensboro and Arts Greensboro, without which exhibitions like this would not be possible. 
About the Center for Visual Artists 
The Center for Visual Artists (CVA) is a 501(c)(3) visual art non-profit organization in the downtown Greensboro Cultural Center at 200 N. Davie St. that supports emerging artists of all ages through educational programs, exhibition opportunities, and community outreach. Without the strong support of donors, grantors, and other supporters in the Greensboro community, our efforts would not be possible.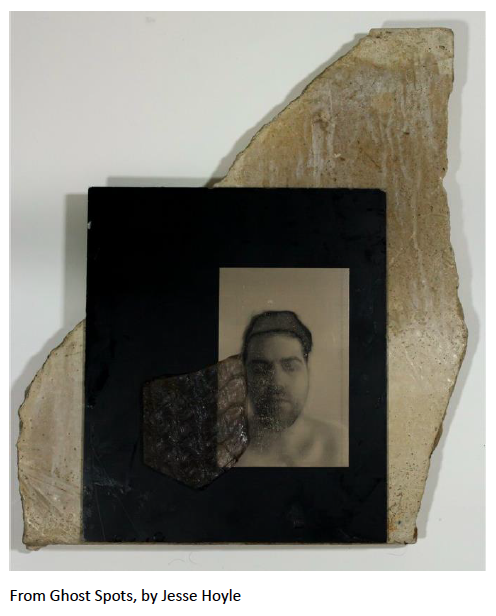 The CVA is a non-profit resident organization of the Greensboro Cultural Center, made possible by a significant in-kind contribution from Creative Greensboro, the City of Greensboro's office for arts & culture.