Emilio Rojas: tracing a wound through my body Opens at SECCA May 11
Multidisciplinary Artist's Performative Works Interrogate Structures of Colonialism and Border Politics
(Winston-Salem, NC) – The Southeastern Center for Contemporary Art (SECCA) is proud to host tracing a wound through my body, a multimedia exhibition of works by multidisciplinary artist Emilio Rojas. The exhibition will be on view in SECCA's Potter Gallery May 11 through August 20, 2023. An opening reception with the artist and curator will be held Thursday, May 11 from 5–8pm. Admission is free and open to the public.
tracing a wound through my body is the first traveling survey of the contemporary and multidisciplinary practice of artist Emilio Rojas (b. 1985 Mexico City). The exhibition brings together works spanning the past decade including live performances and interventions, documents of performance sustained in video and ephemera, photography, sculpture, installation, and poetry. Recognizing the act of tracing dualistically, tracing a wound through my body both reexamines the artist's corpus and reckons with the legacies of colonial and border traumas. For Rojas, such reckoning renders palpable, visible, and invisible wounds through the radically political instrumentalization of his body.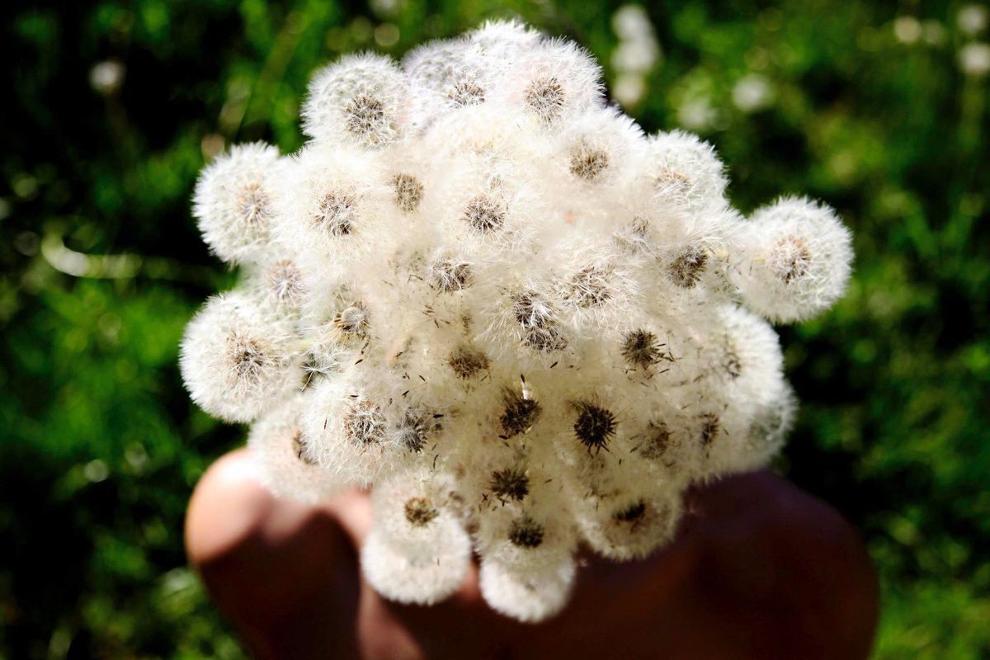 This exhibition's included works relate to Rojas' migratory experience and his rigorous research- based practice. Drawing upon queer and decolonized methodologies, his performative works interrogate extant structures of colonialism and border politics. The exhibition takes place in a moment in which nativist rhetoric and xenophobic immigration legislation in the United States and beyond deepens wounds already open. Rojas' works not only confront the historical precedents for such trauma, but also speculate upon Chicana cultural theorist Gloria E. Anzaldu´a's proposition of the wound transforming into a pathway for healing.
Emilio Rojas: tracing a wound through my body is curated by Laurel V. McLaughlin and organized by Lafayette College Art Galleries, Easton, PA. This exhibition contains nudity.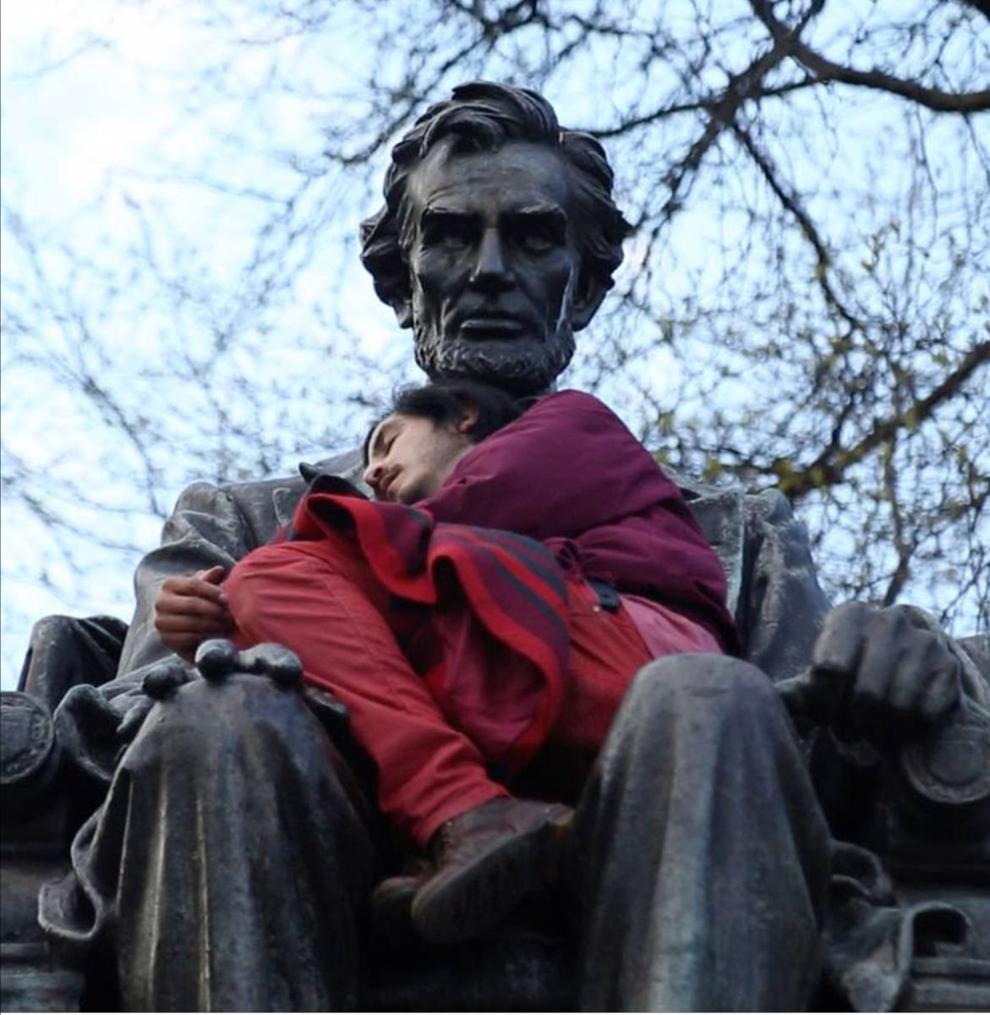 EXHIBITION PROGRAMS
Fireside: Pride Edition
Thursday, June 1, 6pm
Artist Emilio Rojas joins the Pride installment of SECCA's ongoing series of artist talks in the historic Hanes House. Launched in March 2023, Fireside is an intimate and casual conversation series that invites some of today's most innovative creatives to share their work and discuss the state of art and design. Held on the first Thursday of every month, each Fireside chat features a different pairing of creatives who will explore a diverse range of perspectives and ideas. Attendees will enjoy lively dialogue and gain insight into the challenges and inspirations that drive these talented individuals.
A Manual to Be (to Kill) or To Forgive My Own Father
Saturday, June 3, 12pm
The live performance and installation, A Manual to Be (to Kill) or To Forgive My Own Father, 2015–ongoing, presents Rojas' deconstructions of the popular novel, Pequeño Hombre, one of many written by his estranged father, who bears his name. In a gesture of rejection and simultaneous creation, Rojas cuts out the texts from the English translation and uses the remnants to create new poems within a domestic setting with a desk, rug, and lamp.
The performances with the texts range from the use of an X-Acto blade in the artist's mouth to collaborations with the artist's mother and intimate conversations with viewers. Collectively, they attempt to rewrite the book, with the exact same words, but with a completely different narrative, always centering the dialectic of presence and absence of his own father. Rojas invites viewers who have conflicted relations with their fathers ("daddy issues") to partake in a one-on-one performance to write poetry with him.
A Vague and Undetermined Place (a Gloria)
Saturday, June 10, 12pm
This performance and installation examines what artist Emilio Rojas terms "border pedagogies" or teaching opportunities to question and reimagine national borders. Rojas invites participants one-on-one to draw the U.S.-Mexican border on transparent paper, which he then layers and projects on a light box to reveal its variations in the imagination.
While the border has become an increasingly urgent topic for national immigration, ecological, and human rights legislation, people can rarely recall the shape of the border—its curves, twists, and turns. It is as Gloria E. Anzaldúa theorized, a "vague and undetermined place." In exchange for their drawings, he will offer visitors a paleta, or a Mexican popsicle, made with fruit that crosses this border, reminding us of the immense personal, political, and economic complexities embedded within borderlands.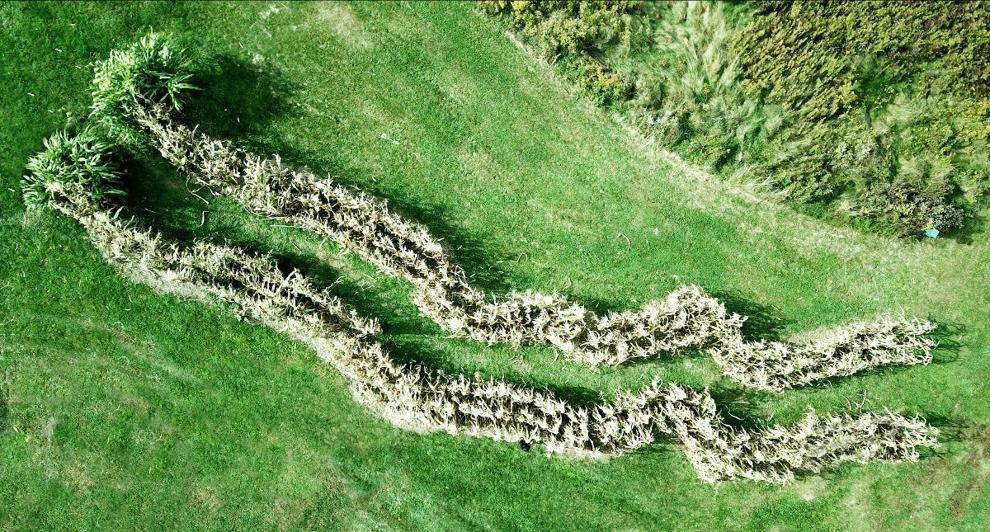 ABOUT THE ARTIST
Emilio Rojas is a multidisciplinary artist working primarily with the body in performance, using video, photography, installation, public interventions, and sculpture. He holds an MFA in Performance from The School of the Art Institute of Chicago and a BFA in Film from Emily Carr University in Vancouver, Canada.
As a queer Latinx immigrant with indigenous heritage, it is essential to his practice to engage in the postcolonial ethical imperative to uncover, investigate, and make visible and audible undervalued or disparaged sites of knowledge, narratives, and individuals. He utilizes his body in a political and critical way, as an instrument to unearth removed traumas, embodied forms of decolonization, migration, and poetics of space. His research based practice is heavily influenced by queer and feminist archives, border politics, botanical colonialism, and defaced monuments. Besides his artistic practice, he is also a translator, community activist, yoga teacher, and anti-oppression facilitator with queer, migrant, and refugee youth.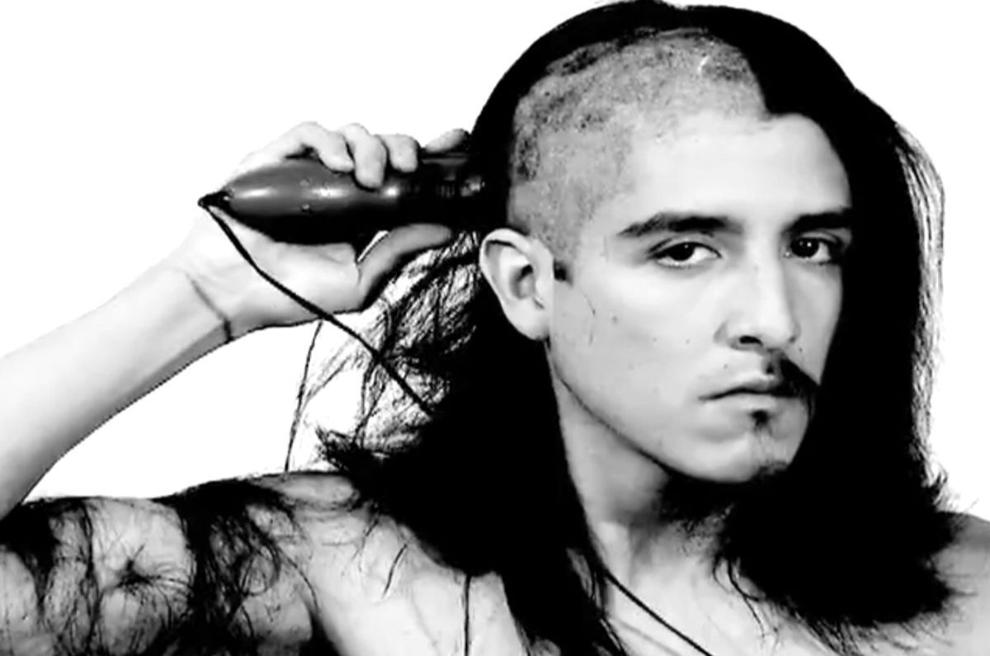 ABOUT SECCA
The Southeastern Center for Contemporary Art (SECCA), an affiliate of the North Carolina Museum of Art and division of the NC Department of Natural & Cultural Resources, offers a front row seat to the art of our time through exhibitions, experiences, and education programs with a focus on regional working artists. Founded in 1956 and located on the scenic James G. Hanes estate in Winston-Salem, SECCA offers unique large-scale indoor and outdoor settings for exploring the intersections of contemporary art and culture.
SECCA is located at 750 Marguerite Drive in Winston-Salem. Recent exhibiting artists include Beverly McIver, Will Wilson, Kara Walker, Lonnie Holley, Elizabeth Alexander, Esteban Cabeza de Baca, Freeman Vines, Jillian Mayer, and Antoine Williams. An ongoing Southern Idiom exhibition series highlights the work of Winston-Salem artists. Learn more at https://secca.org.