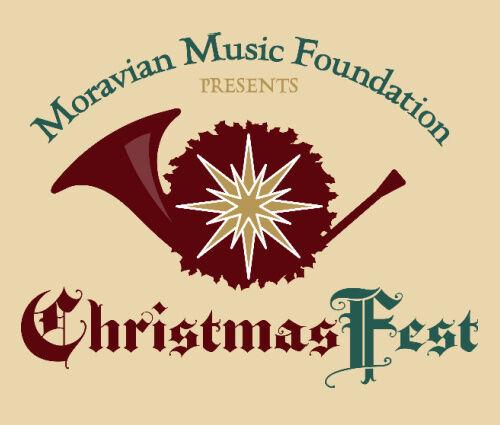 This year, Moravian Music Foundation will present ChristmasFest: a Moravian Advent and Christmas Festival on December 16-17. ChristmasFest is an opportunity for you and your whole family to enjoy Salem, experience Christmas tastes and sounds, and immerse yourself in German and Moravian Christmas traditions. Modeled after the ever-popular Christkindlmärkte celebrated around the world, the weekend will feature a variety of music, artists and craftspersons, gifts and items for sale, Tannenbäume (Christmas trees), food and drink vendors, activities for children and Weihnachtsmann (Santa). Santa is scheduled from 5-7 p.m. Friday, and 10 a.m. to 12 p.m. Saturday.
Food and Fun!
A fun part of ChristmasFest is enjoying mulled wine (Glühwein — non-alcoholic) and hot chocolate (Trinkschokolade) as you stroll the grounds. To enjoy these items, guests will purchase the souvenir ChristmasFest Mug. You may pre-order mugs at buy.stripe.com/5kA9EDcQt4BlfE46or ($15 adult) and buy.stripe.com/00g9EDbMp4Bl9fG6oq ($5 child). Food vendors will include pretzels, doughnuts, noodles, nuts, baked goods, and southern home cookin'; enjoy full meals or just a snack. Vendor details on the website: Wutyasay The Southern Noodle, Struggle Bus coffee, Patriot Pretzel, DonutNV, and more!
Music!
Built upon a unique blend of ancient hymnody, traditional German hymn texts, and Classical music, Moravian Christmas music delivers a heartfelt message of hope and joy in the holiday season. At ChristmasFest, you will enjoy choirs, bands, brass groups and other musical groups singing and playing a variety of Christmas carols (Weihnachtslieder) and other holiday music. Details of musicians and their schedules will be listed on the website and will include:  
Stratford Brass; Salem Band Tuba Quartet; Advent Brass Ensemble; South Stokes High School Band; West Stokes High School Choir; the Salem Trombone Choir, and more.
Nestled in the historic town of Salem, NC, the Moravian Music Foundation is a modern archival repository of musical treasures written and collected by Moravians for centuries. Tours of the vault, to see some unique historical musical treasures, will be available.
Also, next door, you may visit the historic and magnificent Cedarhyrst home for their Open House, fully decorated! Built in 1893, the home now houses the offices of the Moravian Church, Southern Province, and other agencies. 
Save the Date!
What: ChristmasFest: a Moravian Advent and Christmas Festival
When: Friday, Dec. 16, 2022; 5-9 p.m. and Saturday, Dec. 17, 2022; 10 a.m. to 1 p.m.
Where: Archie K Davis Center (home of the Moravian Archives and Moravian Music Foundation) located at 457 S. Church Street in Winston-Salem.
Parking: The easiest parking is in Salem College's Elberson Fine Arts Center/God's Acre parking lot (to find the entrance, use 500 E. Salem Ave.). 
Cost: Admission is free; there will be items for sale. 
Sponsored by Arts Council of Winston Salem & Forsyth County and Butler & Burke, LLP. 
Please bring non-perishable food donations to benefit Sunnyside Ministry sunnysideministry.org.
Arts Council is the chief advocate of the arts and cultural sector in Winston-Salem and Forsyth County. Our goal is to serve as a leader in lifting up, creating awareness and providing support to grow and sustain artistic, cultural and creative offerings throughout our region We acknowledge that it takes every voice, every talent, and every story to make our community a great place to live, work, and play. Arts Council is committed to serving as a facilitator, organizer, and promoter of conversations that are authentic, inclusive, and forward-thinking. There are over 800,000 art experiences taking place in Winston-Salem and Forsyth County annually. To learn more about upcoming arts and culture events happening in our community please visit www.cityofthearts.com.