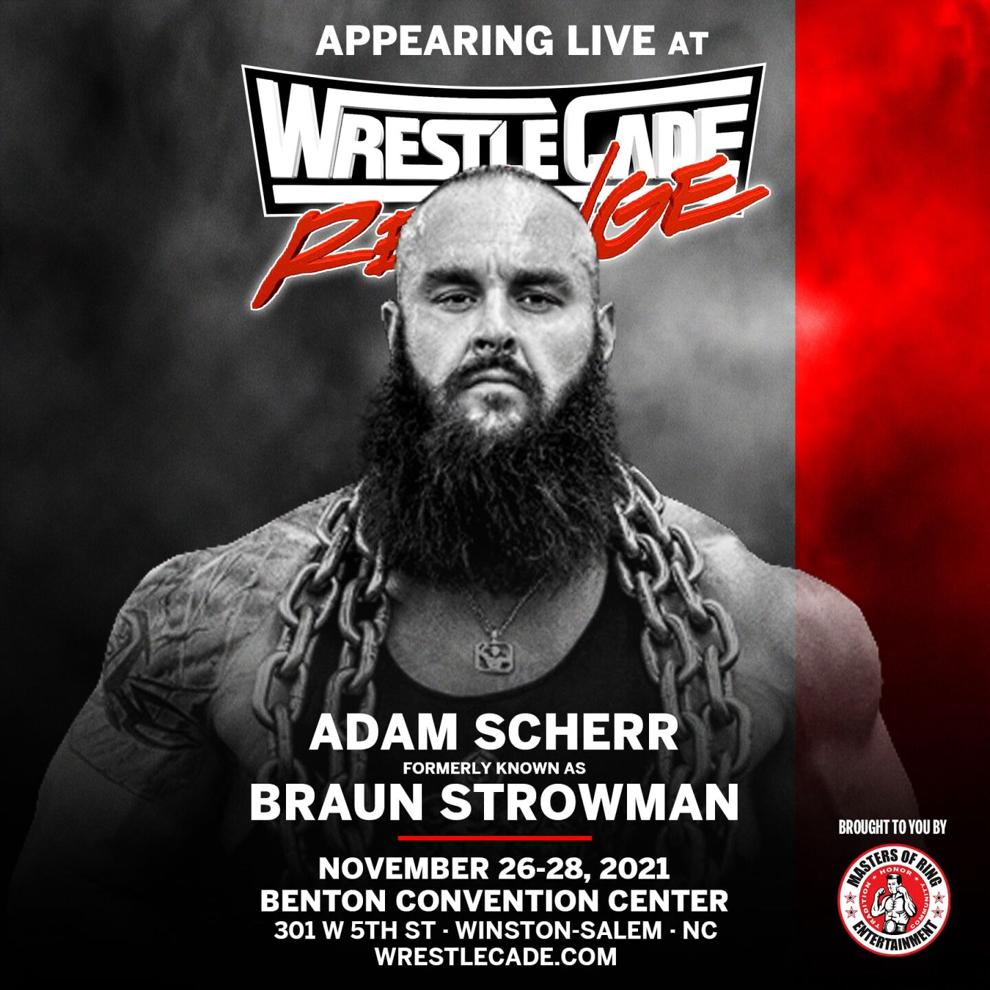 Masters of Ring Entertainment Presents Adam Scherr (FKA Braun Strowman): Special Appearance at WrestleCade 
Adam Scherr's first major appearance in North Carolina since leaving WWE.
November 22, 2021  – WINSTON SALEM, NC: – Masters of Ring Entertainment, LLC, a national special events pro wrestling organization based in High Point, NC, is pleased to present Adam Scherr at WrestleCade 2021 on Saturday, November 27, 2021 in Winston Salem, NC at Benton Convention Center.  Scherr is known to many pro wrestling fans as Braun Strowman while in the WWE. Scherr is a former WWE Universal Champion in 2020, and this is his first WrestleCade appearance.
"We are excited about bringing in Adam Scherr to WrestleCade," said Bambi Weavil, Founder of Masters of Ring Entertainment.  "WrestleCade has been constantly a great friend and host for our personal appearances year after year and they work hard to bring quality events to fans in the Carolinas." 
For more information about WrestleCade, visit http://www.WrestleCade.com.  For more information and to purchase tickets to meet Adam Scherr:  https://mastersofringentertainment.com/blogs/news/wrestlecade-2021-adam-scherr-appearance-presented-by-more-wrestling 
About Masters of Ring Entertainment, LLC:
Masters of Ring Entertainment (MORE Wrestling) is a national organization focused on tradition, honor and community in pro wrestling through special events.  Masters of Ring Entertainment is headquartered in High Point, NC. For more information please visit MastersofRingEntertainment.com or follow @mastersofring1 on Twitter or MastersofRingEntertainment on Instagram.