Legacy is an overused word. A great athlete, for example, may claim that hitting lots of home runs is his legacy. The founder of a business is said to be leaving a legacy to his children when they succeed him. Kids whose parents graduated from an Ivy League University are automatically accepted in those elite schools because they are "legacy" students. But I believe the true meaning of the word has more to do with selflessness than with entitlement. That's why when I look in the dictionary under the word "legacy," there's a picture of my friend Bob Shackleford.
Bob recently stepped down as President of Randolph Community College after serving in that position for 15 years, but he has been in education for most of his life. His journey to Asheboro included earning degrees in everything from secondary education to a Ph.D. in human development, and a Master of Divinity. He has been a teacher and a military chaplain, and along the way, he's chaired everything from United Way campaigns to Economic Development Corporations. Yet, as impressive as Bob's resume is, his accomplishments while serving as RCC President are even more so.
He built a state-of-the-art Allied Health Center, created a computer-integrated machining institute, expanded the welding center, nurtured a world-class photography department, negotiated an agricultural exchange program with an eastern NC university, created a student emergency fund, kept an apprenticeship program thriving even during the pandemic, and he started a student assistance program that helped to break down barriers to succeeding in college. "Most of the problems we deal with students are not academic. They wrestle with life, whether it's taking care of children or an elderly parent, or dealing with health problems like depression or substance abuse. What we can do as a College is to help them," said Bob.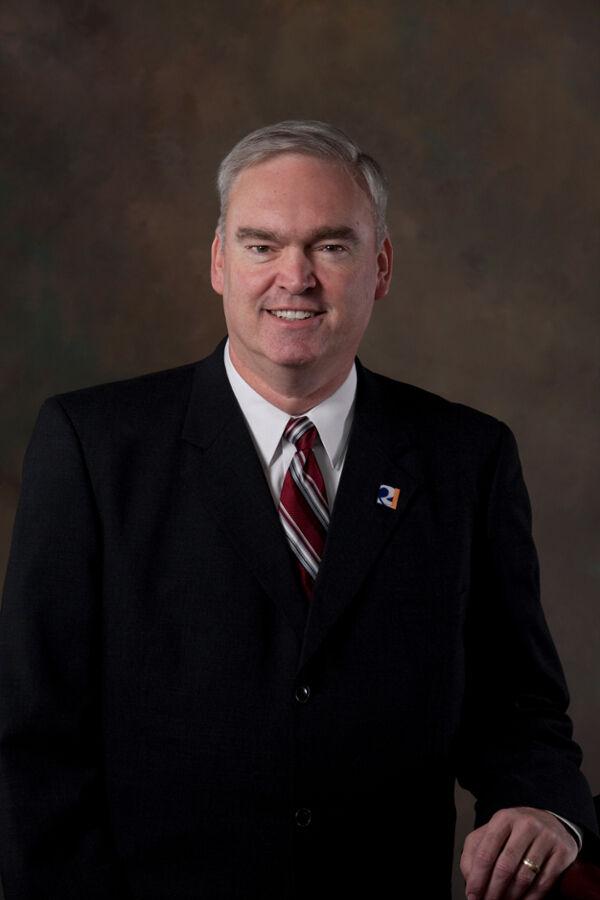 And, helping students succeed is at the heart of Bob's legacy, as he told me during a conversation we had on "Triad Today" earlier this year.
Jim: Why did you go into the education field?
Bob: Well Jim I grew up very poor. My family and I lived in a little trailer and moved around because of my Dad's work, and I didn't have a prayer. I didn't know what I wanted to be or ever could be. And my Mom told me, "If you get your education and work hard, you can be anything you want to be." I got my education, I've lived my dream, and I'm passing along the gift she gave to me to other students who are where I was.
Jim: It would take us a few hours to list all your accomplishments, but let's talk about a couple of them, starting with your role as one of the driving forces behind the development of the Guilford/Randolph mega site. That's paying off now with the Toyota battery plant coming in. What's the economic impact of that project?
Bob: It's going to be profound in the whole region and the whole State. They're investing $1.3 billion dollars. They're going to create over 1,700 jobs, with a salary of over $65,000. In phase two, they'll invest another couple of billion dollars, and create thousands more jobs. Overall, the impact will be new housing developments, new schools, new churches, and new communities. And when it's all said and done with all the new supply companies coming in, it will bring in about 15,000 new jobs. 
And, it's a tribute to Bob that he was on the front end of bringing those new jobs to the region, while on the back end he'll be providing training for the folks who need those jobs. Speaking of training, Bob has been proactive in adapting and developing courses that will prepare students to meet the needs of area industry. That commitment is evident in RCC's new Allied Health Center which is named for Shackleford.
Jim:  Why was the new center needed and how will it benefit students?
Bob: Well, the original center was just a nursing building. But we've added so many health programs since then that they were scattered all over the campus. We now have a state-of-the-art, high-tech allied health center with a simulated hospital, and it's going to create jobs that are going to stay right here in the Triad. It's supplying the need for nurses, radiographers, all kinds of health-related jobs that are not going to be transported overseas, they're right here, well-paying jobs right here in the community.
Jim: What's something else you're proud of that you were able to accomplish during your tenure as President of Randolph Community College?
Bob: A number of years ago I campaigned for a 4-cent tax referendum. In fact, I gave 55 speeches in seven weeks, and I was told by a bank executive that Randolph County wouldn't vote for a tax increase, but we won, and it ended up bringing $24 million dollars to RCC for advanced technology, the Allied Health Center, and so much more.
Jim: Why retire now?
Bob: My family decided it was their turn, and my little granddaughter said, "The college will have other Presidents, but you're the only Papa I'll ever have." 
You can't argue with her logic. After all, it comes from someone who appreciates a legacy.