At a Town Hall in Greensboro on Oct. 12, Democratic Candidates for U.S. Senate talked about healthcare, gerrymandering, marijuana, and the best way to beat Republican incumbent Ted Budd in 2022.
Candidates Jeff Jackson, Dr. Tobias E. LaGrone, Erica Smith and Dr. Richard Watkins took questions from a group of panelists, introduced by Guilford for All Member Terrell Dungee, about their proposed polices.
Jackson became the state's second-youngest senator when he won District 37 in 2014. A military veteran, who served in Afghanistan, he is a Major in the Army National Guard.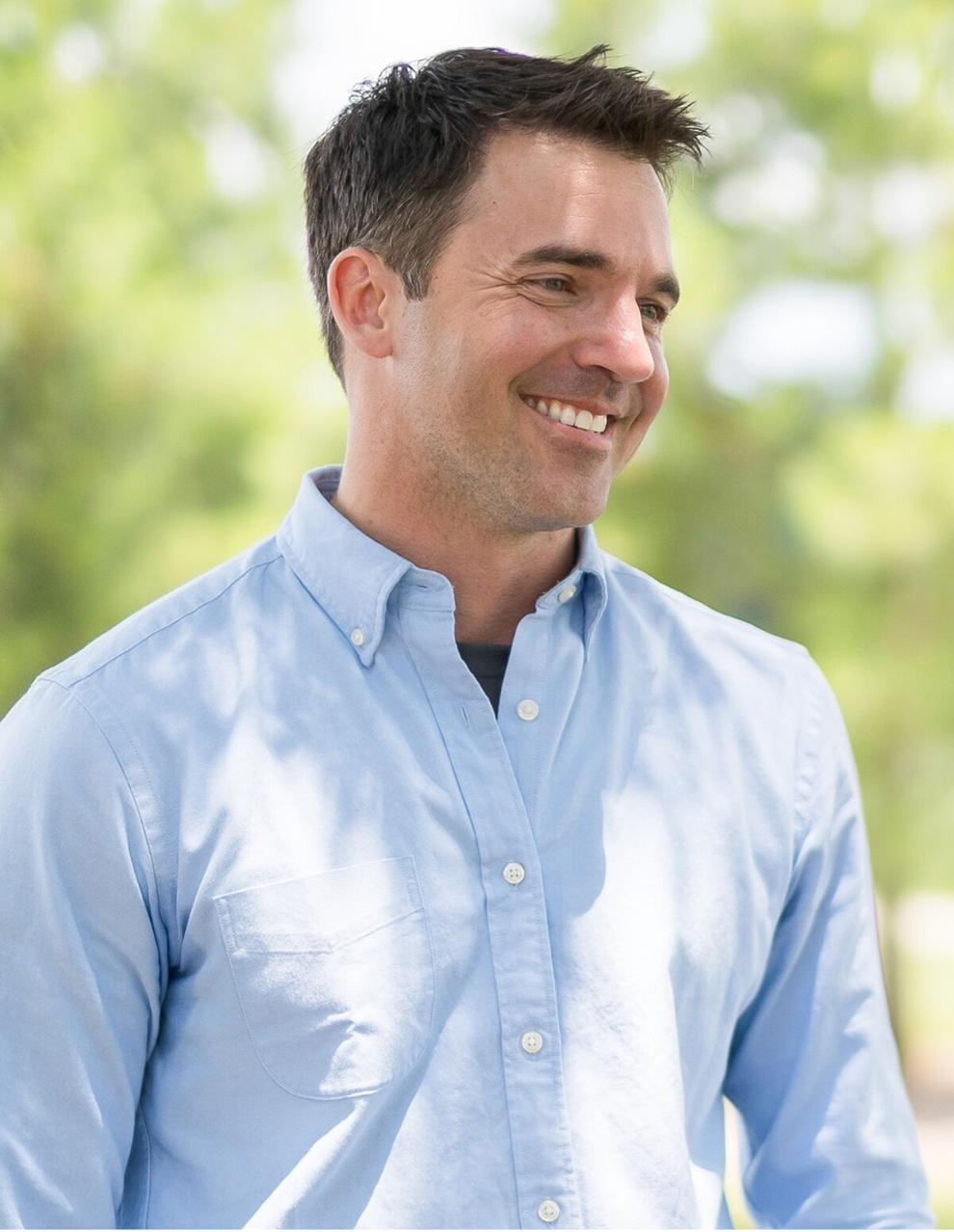 LaGrone is Senior Pastor of Soul House Christian Fellowship and a Clinical Pastoral Psychotherapist in Greensboro. His website states "tax dollars should NOT be used to abort the God-designed destiny of any child, either through abortion, unjustified police shootings, school to prison pipelines, or foreign wars for corporate interests."
Smith was elected to the North Carolina Senate in 2014, representing District Three from 2015 to 2021. She has been a Research and Design Engineer for Boeing and Senior Specialist Engineer for the U.S. Patent & Trademark Office. In 2020, she lost the US Senate Democratic Primary to Cal Cunningham, who was defeated by Republican Tom Tillis.
Watkins earned his Ph.D. in Microbiology and Immunology (with a specialty in Virology) from UNC-Chapel Hill. He has served on the American Association for the Advancement of Science and is Founder/CEO of The Science Policy Action Network, Inc. (SPAN), formed in 2014 "to fill dangerous gaps between scientific advancement and stakeholders."
In his introductory speech, Jackson emphasized the challenges the primary winner will face and described visiting all of the state's 100 counties in which he "heard about healthcare, heard about climate, heard about broadband, heard a lot about water and sewer -- there are still a lot of counties that don't have that."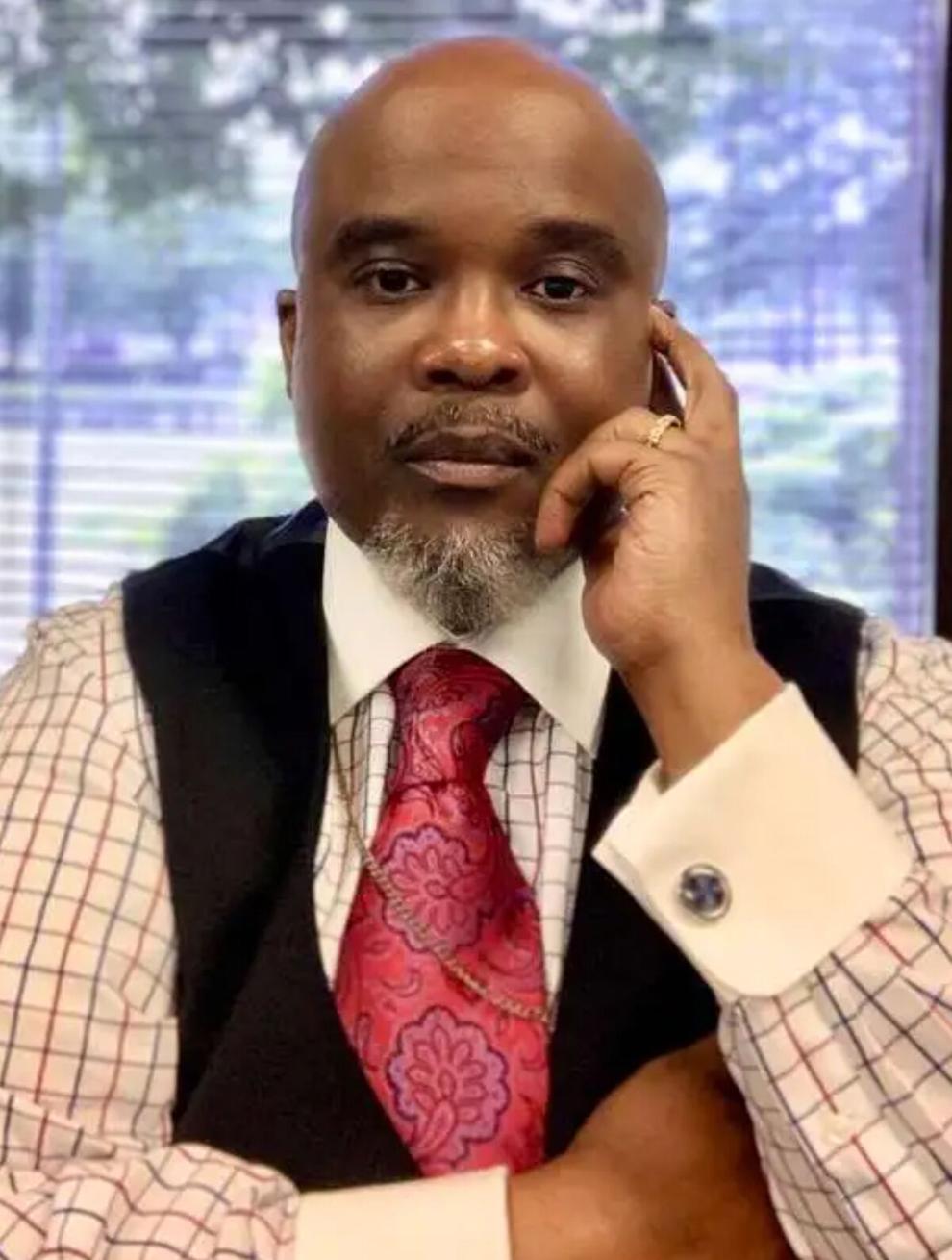 "We want a candidate who will look Ted Budd in the face, stand flat-footed and tell the truth that we are sick and tired of being sick and tired," said LaGrone, who ended his introductory speech by saying "I come today as a conservative Democrat."
Smith said she is also running a 100-county campaign, and that as a state senator, "used my engineering skills to re-engineer policing" and "was one of the most effective Democrats in my first term, despite being a Black woman in the minority party in a Republican supermajority."
Watkins emphasized his Greensboro past, his background in Virology, and his economic status, calling himself "someone who has month at the end of the money rather than money at the end of the month."
Cone Health Director of Government Affairs Ryan Blackledge, noting that all candidates support Medicare for All, asked "what does that mean?"
Jackson's response was the most specific about policy. "Are they going to pass Single Payer Healthcare by 2024? No. It doesn't have anywhere close to the number of co-sponsors. So, how do we get there? We put Medicare on the exchange, and anyone who wants to have access to it, can. We automatically enroll people who are unenrolled and we lower the Medicare eligibility age."
LaGrone stated that he would "lobby as a senator for every citizen who qualifies to have a healthcare debit card that's directly funded through Medicare for All. We will bypass the state holding us hostage, because we are citizens of the United States, and whatever we qualify for, we can directly use that card to fund our healthcare needs."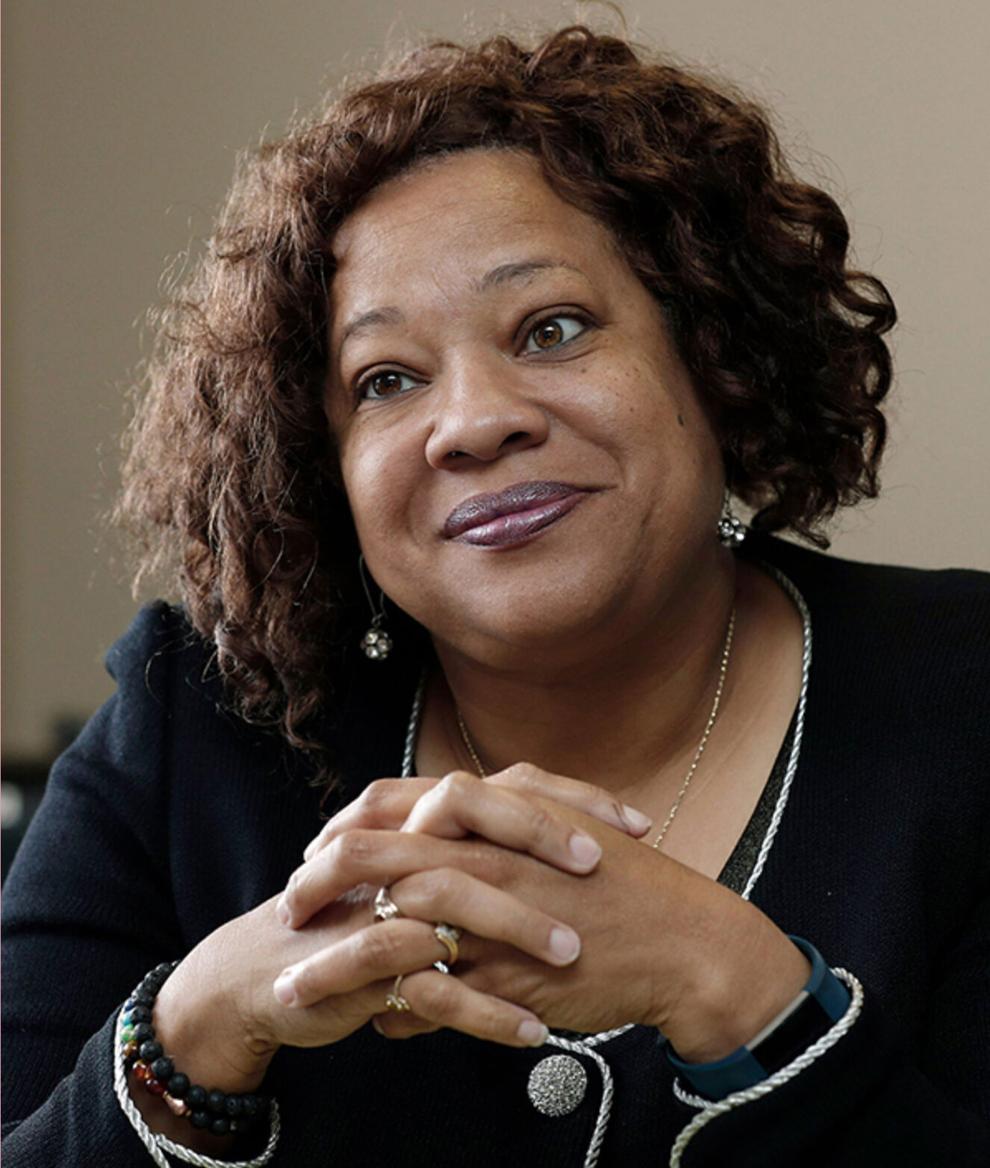 Smith called healthcare a basic human right. "With 51 votes, the Senate tried to take away our healthcare. So, we get rid of the filibuster, and with those same 51 votes, we give every American Medicare for All, no exclusions, no exceptions."
Watkins talked about his mother's death from cancer, then asked "if the life of a loved one was on the line, do you have time to wait for politicians to explain to you why it's not politically convenient to save their lives?"
Activist and organizer A.J. Morgan asked the candidates what tools law enforcement should be equipped with to deal with poverty.
"Poverty should not be criminalized," replied Smith. "Rather than equipping our police department, we need to be sure we have affordable housing, we need to be sure that we have jobs in the community that pay more than minimum wage. Secondarily, we bring in 21st Century justice reforms reimagining public safety. We need to equip police officers with personal more suited to handling mental health crises. You don't send a police officer when a family member is having a mental health breakdown. Many times and too often, that has led to someone being killed. We have to stop the murder of unarmed and mostly Black and brown people by those who sent to protect them."
Watkins talked about how he spent an evening with the unhoused population in downtown Raleigh's Nash Square. He alleged the group was threatened by mounted police until the officers realized he was a senatorial candidate. "I say all that to say that your interactions with law enforcement depend heavily on who you are, where you are, what your worth is, and what you look like." Watkins also declared his support for "ending the prohibition on both medicinal and recreational marijuana across this country.:
Jackson noted that "seventeen states have switched from taking a criminal to a regulatory approach to marijuana, and the sky has fallen in none of them. Crime has gone up in none of them. Hard drug use has gone up in none of them. I'll ask you what's gone up in all of them? Revenue! We cannot have a full racial equity conversation without talking about this issue."
LaGrone said that he believes in decriminalization but not legalization of marijuana. "There's a study out of Denmark that says, a small subset of society, teens who use marijuana, will bring on the onset of schizophrenia by the age of 18 or 19. Using substances unregulated and unmonitored by a medical professional is like playing Russian roulette. But we need to drop the cruel charges and make it a civil fine. Do not destroy people's lives, branding them a felon forever."
Smith said she supported full legalization. "The only way we're going to restore justice in this country, particularly for Black and Brown people, is to legalize marijuana and pass a marijuana justice act like Senator Cory Booker, which I have supported, and also Senator Bernie Sander's decimalization plan."
Police Community Review Board member Kay Brown asked, "what do you think is possible on the Federal level to stop gerrymandering?"
"We have to do it at the federal level or it will not happen," said Jackson. "Gerrymandering is the biggest racial equity issue in our state. What they're doing, more often than not, is ring-fencing the African-American communities to minimize their electoral power. I'll make ending it via a new Voting Rights Act my number one priority, and the filibuster with it."
LaGrone agreed. "The filibuster has to go. It's a relic that was put in place to make rich white men always feel secure that they have a place in this nation. Anyone who supports that supports white power remaining in place."
Smith stressed the necessity of passing the For the People Act. "One of that act's biggest portions is a non-partisan citizens redistricting commission, a bill I filed in the NC senate, and fought to give us access to the ballot. We also have to pass the Freedom to Vote Act."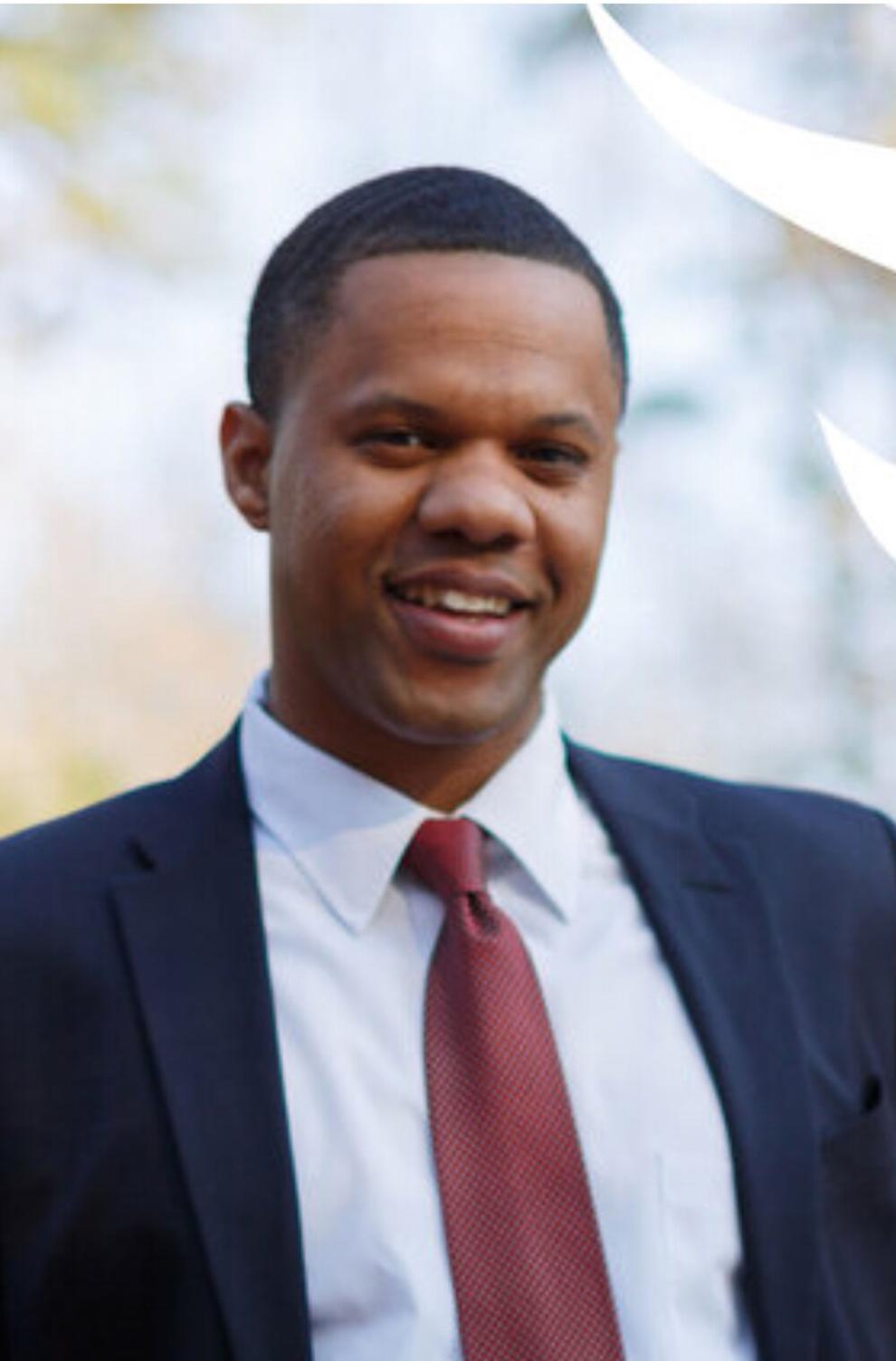 Watkins talked about his five-year-old daughter "who in just thirteen years will be a Black woman voting in the South, and there is a chance that her vote might not count. That's where we are. We have to work night and day to make sure we protect that precious right that is being ripped from us, so that our children can participate in this democracy."
Brown asked how candidates would support the expansion of voter rights.
LaGrone said "I will use the same tactics Donald Trump used to have his way and push a Republican agenda. It is good to be the smartest person in the room, but the one with the knife often get their way. Democrats must learn how to wield power and get what's needed for their constituents and bring along the rest of society, just as Republicans do."
Smith said "I will use my position first and foremost by going to Washington, DC, and being unbought and unbossed, as Shirley Chisholm would say."
"We have to protect people's right to vote, but we also have to give them something to vote for," said Watkins, who then asked the audience for applause. "Am I wrong or am I right? Put your hands together if you feel time and time there's nothing to vote for."
Jackson implied the question was moot unless the candidate could win.
"We can't get crushed in rural NC. We don't have to win in the rural counties, but we can't get crushed. Look at the example of Roy Cooper. When Republicans ran a campaign calling him a radical socialist, the people who knew him, even those who didn't agree with him, said, wait a minute, I don't think that's true. The winning candidate has to pierce the bubble of Fox news by getting out there and letting even the counties where they can't win know them."