The Steven Tanger Center for the Performing Arts is riding high off the closing of its first musical and rolling right on into its second with the debut of Beautiful — The Carole King Musical. 
The musical tells the true story of the Brooklyn teenager's entrance into the music industry and her rise to stardom, from being part of a hit songwriting team with her husband Gerry Goffin, to her relationship with fellow writers and best friends Cynthia Weil and Barry Mann, to becoming one of the most successful solo acts in popular music history, with some claiming she wrote the soundtrack to a generation. 
Ryan Farnsworth, who plays Mann in the musical, calls the overall experience "a blast" and is excited to be one of the main characters. Mann is an American songwriter and musician and part of a successful songwriting partnership with his wife, Cynthia Weil. The Brooklyn native is credited with writing or co-writing 53 hits in the United Kingdom and 98 in the United States. As of May 2009, his catalog listed 635 songs.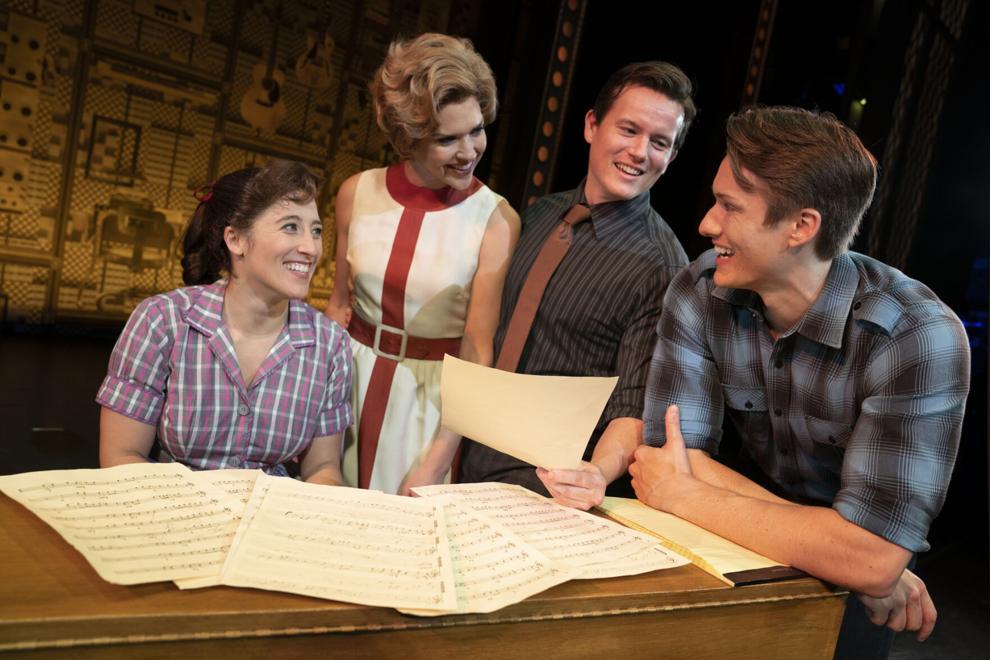 Farnsworth, or "Farns", was in the original touring cast of the musical which is now in its sixth season. With a Bachelor of Fine Arts from the University of California — Irvine, he's also acted in Newsies at Tuacahn (Jack), Memphis at Arkansas Rep (US Huey), Godspell/Ragtime at Theatre Aspen (Jesus/Younger Brother), That's What I Call Rock at Fireside (Mercury/McCartney/Loggins), Footloose for NCL (Ren). NYC Theater: Zombie Strippers (Playya) for NYMF, Candide (Candide) for Theater 2020, and on television in an episode of Law and Order:SVU. 
In the original cast crew, he was what is called a swing, where he would learn as many parts as he could to fill in for other actors that may need to be out. 
"I called it a utility infielder. For me, that was seven different tracks, so I covered seven different actors so if someone got ill, went on vacation, or had to take some time off for any reason, I would then step into their part," he explained. "This time around I'm excited to be back and have the opportunity to play one of the four leads." 
Unlike some musicals and plays that focus on the artists, Beautiful gives the audience a chance to look at the behind-the-scenes artistry of the music industry and the songwriting process. 
"A lot of people refer to musicals that have songs with pop and rock music as "jukebox musicals", like Mama Mia, for example. That is all ABBA's music but it kind of just attaches to an arbitrary storyline while this is literally Carol King and her husband Gerry Goffin, and their best friends, Cynthia Weil and Barry Mann," he said. "Two different couples that were actual songwriting partners in the 60s and 70s who wrote for The Shirelles, The Drifters, and the Righteous Brothers, and tells how those songs were written. It also eventually shows how Carol King became a solo performing artist in her own right."
Farnsworth agreed that even today, many music listeners don't understand that the performing artist may not be the person writing the lyrics or composing the song that is streamed or played on air. He said that part of the excitement is seeing the recognition in attendees' eyes when they hear songs they didn't know King wrote. 
"I think that's one of the most exciting parts of the show, especially in the first act. You get to see 'Oh, my gosh, I know this song so well. I had no idea Carol King wrote The Locomotion' or that 'her friends Barry and Cynthia wrote 'You lost that lovin' feeling' or 'Some kind of wonderful' by the Drifters was done way back when Carol King was only a 16-year-old songwriter.' All of that stuff is really intriguing and exciting for the audience to watch."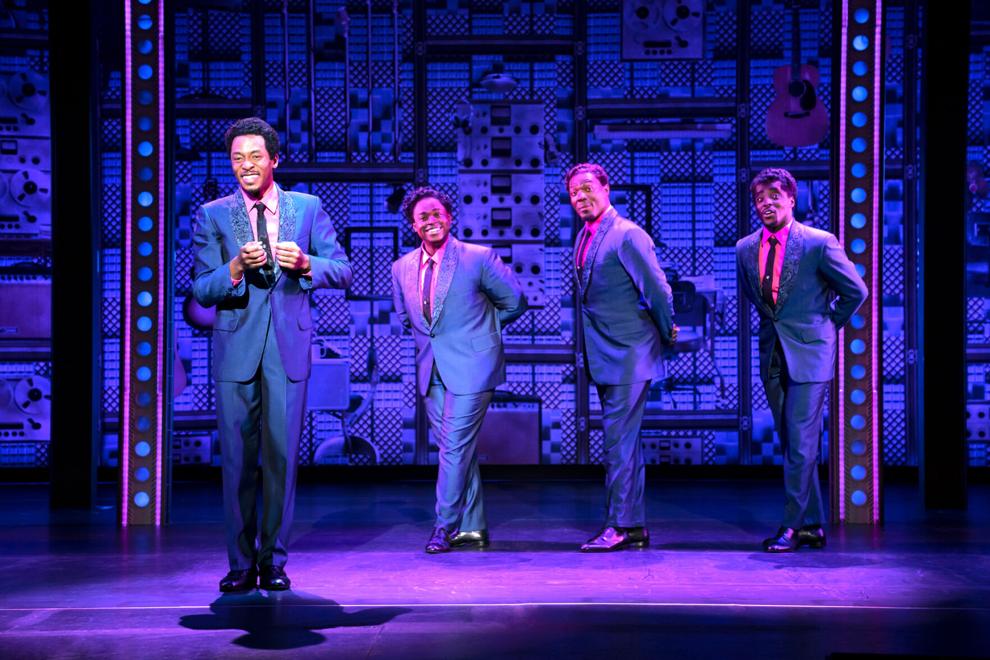 The award-winning musical, packed with some of the 60s and 70s greatest hits, is high-energy and Farnsworth said that you feel the buzz with many actors and actresses just coming back from a long hiatus due to the pandemic. 
"Coming out of the pandemic where work was so limited, if not almost entirely nonexistent, for our industry. To have the opportunity to have a job for a long period of time is really a blessing," he said. "We have a good group. Everyone (the cast) has sort of been picked from different points in time in the musical's history to kind of make up this really fun almost super cast. As soon as we all got into rehearsal, the connection was immediate. Everyone has just been so happy and so gracious and excited for the opportunity to get back out there and perform again." 
Farnsworth said that the response from the audience has been "absolutely wonderful" and that the audience can expect a beautiful, heartfelt story about overcoming adversity that makes a wonderful evening. 
"Even if it's not your favorite show that you've ever seen, I can't imagine someone going to the show and not having a good time," he said. "The music is too good. The script is too good. The jokes are hilarious, and the characters are very well fleshed out. Now pair that with it having been such a long time since people were allowed to go out and go to the theaters. The outpouring of excitement and energy we've been getting from the audience has been unparalleled."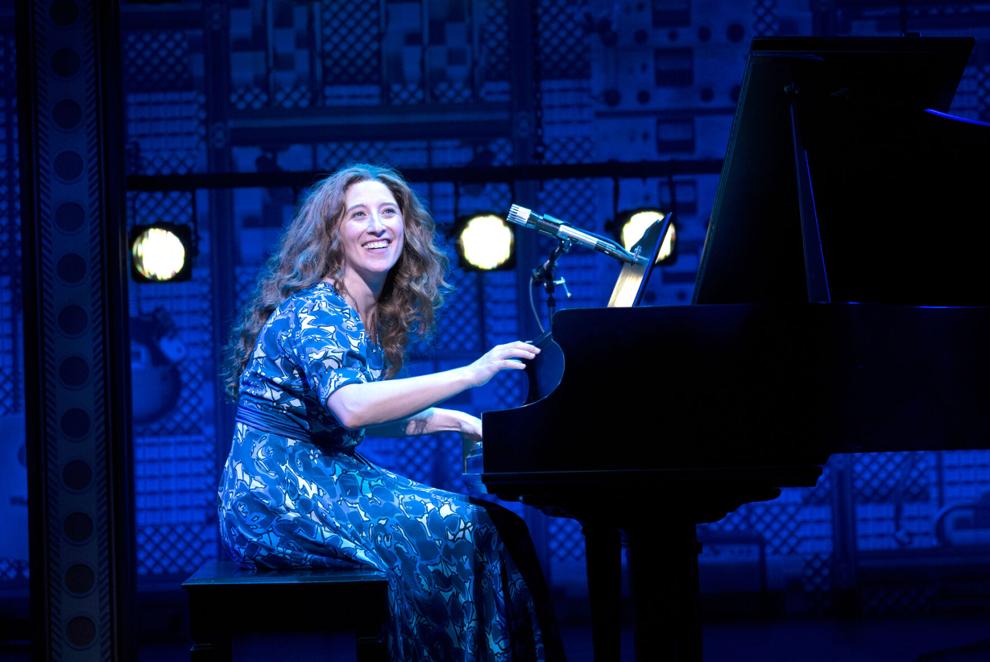 Beautiful — The Carole King Musical runs from Tuesday, November 9 to Sunday, November 14, and tickets start at $29. Health and safety protocols based on current guidance from public officials and theatrical unions may be in place at the time of your performance and could require a face covering. 
Farnsworth said that the audience should expect to have a great time. 
"They can expect a ton of music that they love and didn't know the circumstances for which it was written from my character. They can expect, hopefully, a lot of laughs if I'm doing it right," he said, chuckling. 
The Steven Tanger Center for the Performing Arts recently completed its first Broadway tour with the 24-performance run of WICKED. The show was seen by over 66,000 patrons and is estimated to have an economic impact of over $11 million, according to The Broadway League. The economic impact was generated by tourism dollars spent at hotels, local restaurants, parking, employment, and more. 
"The amazing success of WICKED was an incredible start to our inaugural Broadway season as audiences were blown away by this spectacular production," said Matt Brown, Managing Director of the Greensboro Coliseum Complex and the Steven Tanger Center for the Performing Arts. "With three weeks of capacity crowds at every performance, this record-setting run demonstrated that Tanger Center brings an undeniable energy to downtown Greensboro and generates tremendous economic impact to the entire Piedmont Triad Region."
For more information, visit TangerCenter.com.