"The U.S. is by far the biggest abuser of the practice of solitary confinement," said award-winning investigative journalist Sarah Shourd to YES! Weekly.
"We hold more people in solitary for longer periods than any other country, and where many use it as a last result, for us, it's routinely a control mechanism. And we incarcerate so many people that are dealing with addiction issues and mental illness. Without any of the infrastructure or support that they need, solitary confinement obviously becomes their de facto mental health treatment."
Unlike some who criticize the abuses of the U.S. Penal System, Shourd has experienced incarceration in another country. After she was captured near the Syrian border in 2009, the Iranian government held her in solitary confinement for 410 days as a political prisoner. After her release and return to the U.S., she worked through her trauma by reaching out to people who have survived or are experiencing solitary confinement here.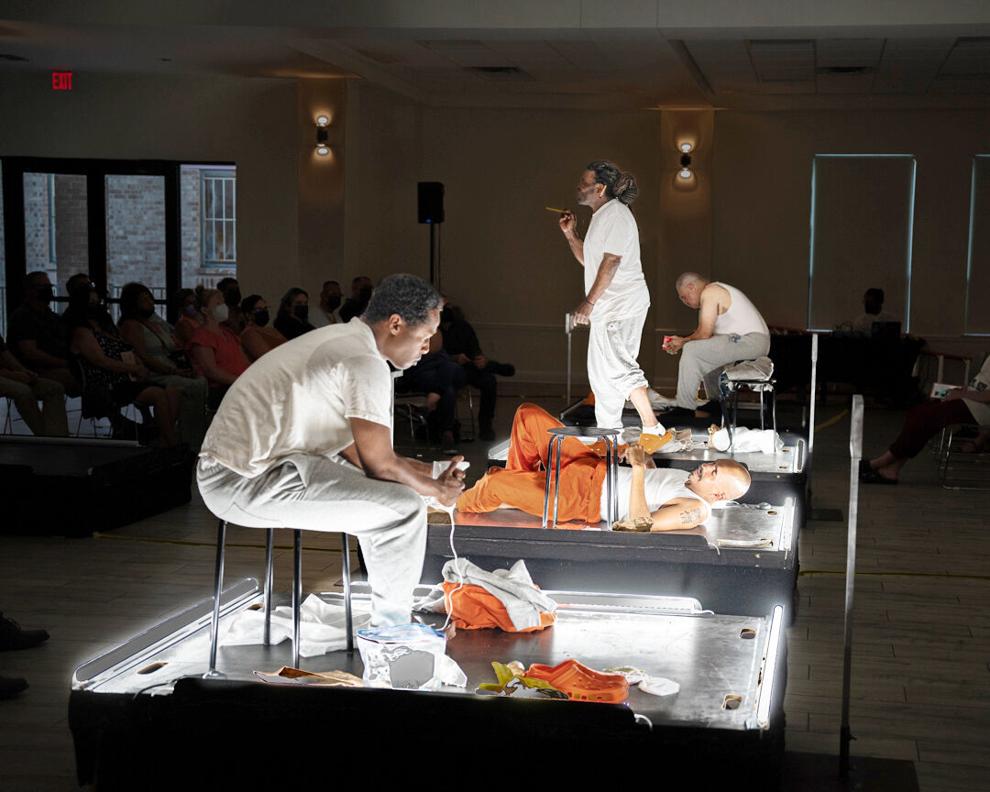 Their trauma informs her play The BOX, based on the two-year investigation she conducted of Solitary Watch and UC Berkeley's Center for Law and Society, in which she conducted interviews with over 75 prisoners kept in isolation across the U.S.
The BOX premiered at Z Space in San Francisco in 2016, where it was directed by Cuban playwright Michael John Garcés, and was performed on Alcatraz Island in 2019. Now, a new production, co-directed by Shourd (who also plays a corrections officer), is coming to the Ramkat in Winston-Salem on Thursday, Friday, and Saturday as part of the End of Isolation Tour presented by the Pulitzer Center and Art for Justice, with the Ramkat performances held in partnership with MUSE Winston-Salem, the NC Justice Center, and Disability Rights NC.
"We have been on the road since July 11," said Shourd, "and Winston-Salem is the ninth of the ten cities we are visiting. We are going to cities that are on the front lines of changing policies, so it's legislative theater. We are going to places where there is a movement, often one led by formerly incarcerated people, and our goal is to elevate their efforts and the movement. Half of our cast are survivors of solitary confinement."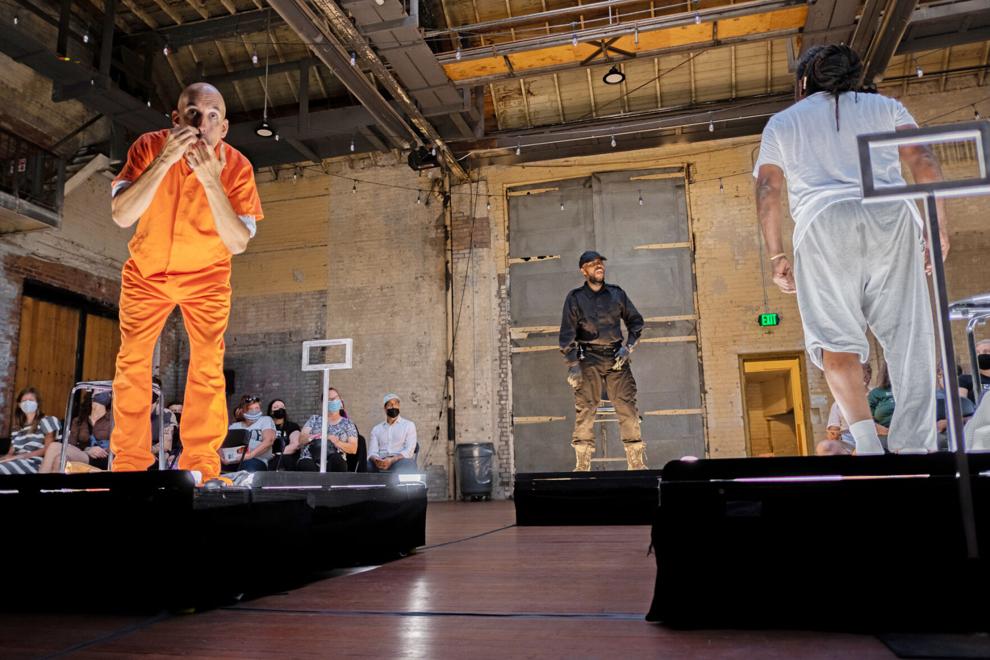 Shourd said that, along with the testimony of survivors, her play is based on the California prisoner hunger strike of 2013, organized by inmates held in indefinite long-term solitary at Pelican Bay State Prison. It lasted for two months, by which time it had spread to 29,000 maximum-security inmates across the state, and ended after lawmakers agreed to hold hearings on the practice of solitary confinement. It also resulted in a lawsuit alleging that long-term solitary confinement violated the constitutional prohibition of cruel and unusual punishment. The 2015 settlement officially ended indeterminate solitary confinement in California, but allegations of constitutional violations continue.
Shourd described her own experiences as a survivor.
"I was working as a journalist and living in Syria in 2009, when I was held political hostage by the Iranian government. I was captured near an unmarked border and kept in solitary confinement for 410 days. I and two other hikers were captured behind a tour site that was in Iraqi Kurdistan. This was before ISIS, and no American had ever been captured or killed there, but we hiked too far, and fell into their hands."
The arrest of Shourd and her friends Shane Bauer and Josh Fattal led to a campaign by Amnesty International for their release, which only occurred after payment of $465,000 was arranged by the Sultan of Oman.
"I reached out to prisoners in the U.S., in an attempt to understand what had happened to me. A lot of people around me cared about me very much, but weren't formerly incarcerated and had never been tortured in confinement. Those letters or correspondence led to an investigation, a series of articles, and my anthology Hell is a Very Small Place. And then someone suggested I adapt those stories into a play, and so that's what I did, and wrote The BOX."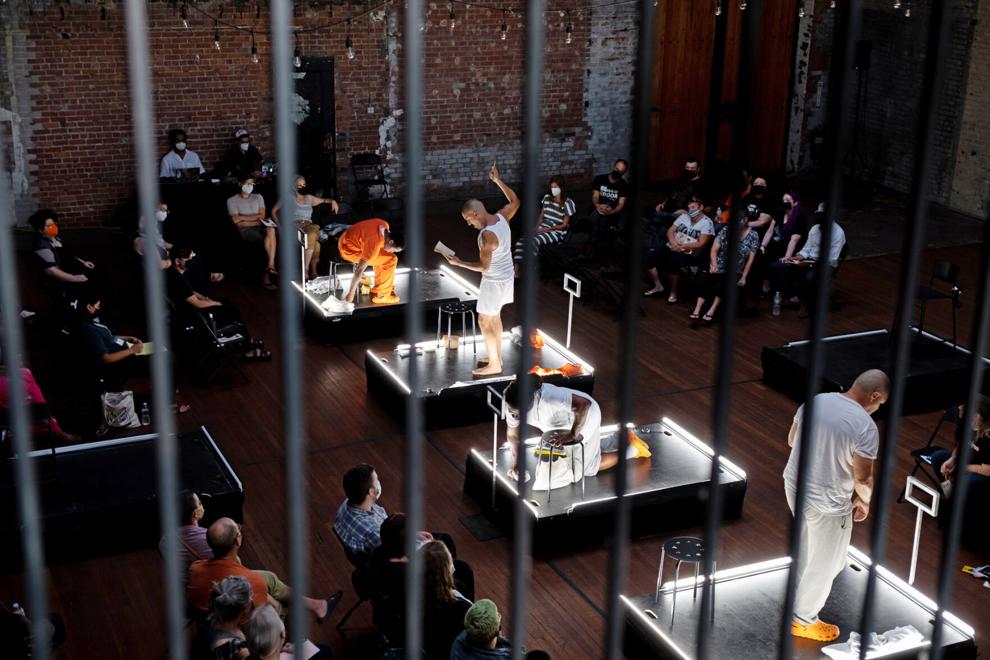 Shourd described her play as "a story of resistance to solitary confinement, which shows both the horror of the practice and the deep end of our prison system, as well as the humanity of the people subjected to it."
When asked why she responded to her confinement abroad by writing about others confined here, she called the conditions exactly the same.
"I was in solitary for 23 hours a day and then taken into a slightly larger area they call an open-air cell, which in this country is called the dog run. I had a window really high up from I couldn't see anything but the sky. A lot of people don't have a window at all."
She stressed that prisoners are subjected to solitary confinement in the U.S. for exactly the same reason she was in Iran.
 "It was designed for the same purpose, to crush and disappear and intimidate people. It was used against me to silence my voice because I had a certain level of power inside that prison because I was a valuable political hostage. And it's often used for that same purpose here, to disappear organizers, people who are standing up for human rights, people that have more dignity and strength than the guards can tolerate. It's also used just to get people that guards can't handle, or don't have the resources to treat or care for, out of sight and out of mind."
Her play challenges the dominant narrative of who ends up in solitary confinement and why.
"People think it's the mass murderers and the most violent, but most often, it's the most vulnerable population, who shouldn't be in prison in the first place. The mentally ill, LGBTQ, juveniles, pregnant women, and people that are victims of violence, are put in solitary confinement for their own protection, and these conditions make anyone with pre-existing conditions of mental illness or trauma far, far worse. People decompensate and end up acting out and resorting to self-harm. They get longer sentences in the hole, and are often just dumped back into the streets."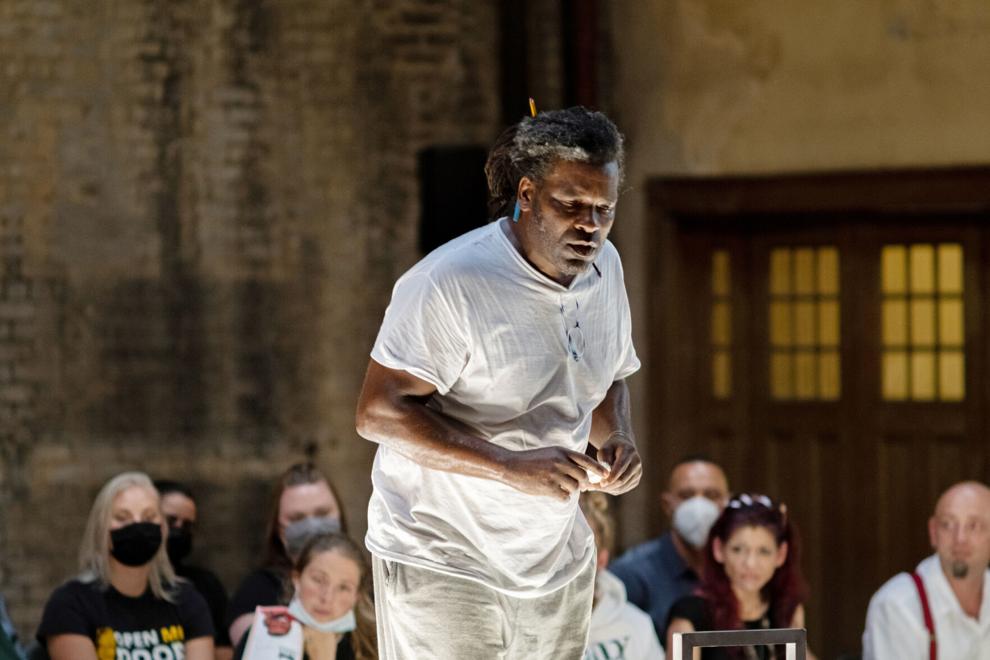 This, she said, demonstrates the failure of the U.S. prison system, which she believes has completely given up on the idea of rehabilitation.
"It's based on the completely false belief that if you punish people harshly, they will reform. There is just no evidence of that. People say, what's the alternative to solitary confinement? That's like saying what's the alternative to beating your children. You shouldn't do it, period. The alternative is a meaningful way to fill their time and build a better future and heal and be accountable for whatever harm they've done. Studies show that solitary confinement increases violence in the prison overall. It's not doing what it's supposed to do; it's making an already broken system worse."
The play's title refers to a solitary confinement pod containing three veteran prisoners who've been inside for years or decades. "And then a new kid comes in acting tough, and the prisoner that is an elder, an OG former Black Panther, mentors the young guy and tries to help him have hope and keep him from decompensating and getting desperate. The guys band together and decide to protest their condition."
She said that one of the many people whose experiences shaped her work is Rafael Cacique, on whom she based the character of Victor Santiago, played by Gabriel Montoya in this production.
"I corresponded with Victor for a year, and visited him at State Pelican Bay. I also got to know his daughter Reyna very well, and one of the characters in the play has a daughter, and there are visitation scenes between them."
She said she and her partners organized this tour in response to the waning of the pandemic.
"We're asking people to remember that we're all coming out of isolation, and for a lot of us, our fundamental views have shifted towards understanding our interdependence, and also the harmful effects of isolation. But for prisoners, the isolation has gotten far worse. Solitary confinement increased, at one point by 500%, and is still far higher than it was before the pandemic began. And so, people understand, through their own experience of being separated from loved ones, how harmful isolation is, and how necessary human contact is, but our policies remain the same. So, this tour is looking at the legislation that needs to be passed, that's already written and ready to be voted on."