High Point Police Department Officers responded to Walmart, 2710 N Main St, for a subject committing a larceny by "under ringing" items at self-checkout. Officers arrived just as Loss Prevention was approaching the subject, later identified as Joshua Demario Mikael Cureton (B/M/30), as he was leaving the building.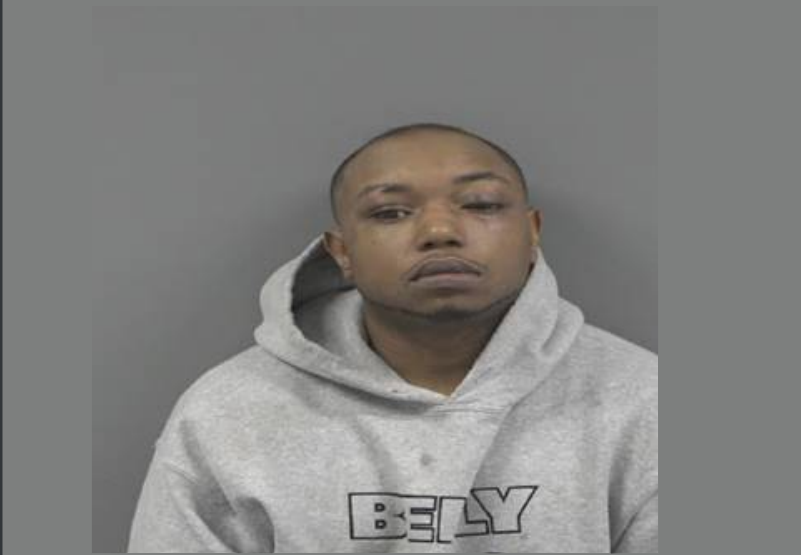 Upon contact with the police, Cureton attempted to flee. The officers caught him, and a struggle ensued. Cureton assaulted both officers and during the scuffle, all three fell out the front doors. The struggle continued briefly and the officers were able to get Cureton cuffed and under control.
Once handcuffed, Cureton was searched and had in his possession more than 62 grams of heroin and more than 6 grams of crack cocaine found on his person and on the ground where the fight took place. Both officers and Cureton had minor injuries from the scuffle that did not require medical treatment.
Cureton was charged with Trafficking Heroin, Possession with Intent to Sell/Deliver Cocaine, Assault on a Government Official, and Resist/Delay/Obstruct.
He received a $200,000 secured bond but bonded out immediately. At the time of these charges, Cureton was out on pre-trial release from an incident that occurred on December 22, 2021.
On that date, Cureton was charged with Felonious Restraint, Felonious Possession with Intent to Sell/Deliver Controlled Substance, Felonious Possession of Firearm by Felon and Fleeing to Elude Arrest. For those charges, Cureton received a $125,000 secured bond. 
The High Point Police Department remains committed to crime-fighting, community engagement, training, and professional policing. We will continue to collaborate with our community members and crime-fighting partners to promote a higher quality of life. Anyone with information about violent crime or illegal activity is asked to contact Crime Stoppers of High Point at 336-889-4000 or Download the P3 mobile app for IOS or Android.