This Thanksgiving, both the Southeastern Center for Contemporary Art (SECCA) and the University of North Carolina School of the Arts (UNCSA) have very good reasons to be thankful.
Alex Brown, SECCA's Director of Programs & Audience Engagement, received the North Carolina Art Education Association's "Art Educator of the Year" Award (Museum Division) at the association's annual conference in Wilmington last month. Having joined SECCA in 2004, Brown hosts a variety of educational programs including field trips, workshops, summer camps, and more. In addition to planning SECCA's exhibitions and programs, he hosts a free "Second Saturdays" program each month, which provides free art activities for all ages inspired by exhibitions currently on display at SECCA.
"The arts are fundamental to the human experience," Brown said. "They challenge us with different perspectives, changing our points of view so we can see and experience the world in new ways, nurturing values like empathy and tolerance. Organizations like the NCAEA and initiatives like SECCA's Portable Gallery are determined to make access to the arts and art education more equitable, so we can all learn to express ourselves and better understand the ways in which others choose to express themselves."
Sammy, without Strings, a student film from the UNCSA School of Filmmaking co-written and directed by alumnus Ralph Parker III (BFA Film '22), won the best narrative student short award and enjoyed its world premiere in competition at the Austin Film Festival, which was held Oct. 27th — Nov. 3rd. This marks the first UNCSA film to have won this award at the festival, and the film also competed at the EnergaCAMERIMAGE International Film Festival, held earlier this month in Torun, Poland. It was also the first East coast film school project to be represented at the Moebius Film Festival, held by Creative Artists Agency (CAA).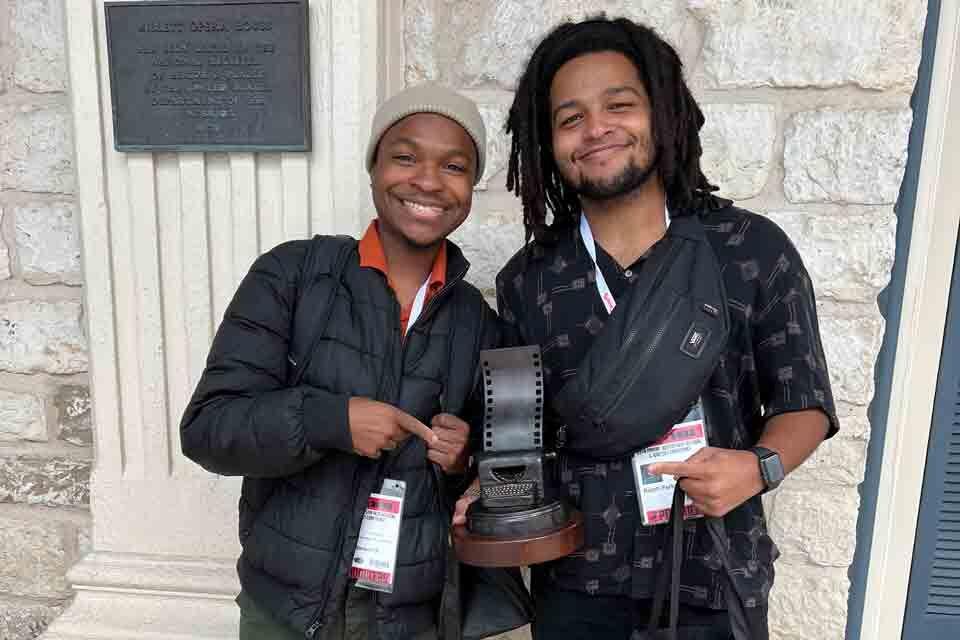 The film, which Parker co-wrote with fourth-year School of Filmmaking student Will Henderson III, is a romantic fantasy about a black puppet called Sammy who, despite being controlled by the malevolent Puppeteer, falls in love with a woman in the audience and is determined to break free from his strings to live a life of happiness and humanity with the woman. Sammy, without Strings, made its debut at the UNCSA School of Filmmaking's year-end screenings in May.
"I wanted to make something strange and surreal that explored the dynamics of oppression, objectification, and commodification of the black artist throughout time in America and even now," explained Parker. "The school was always very supportive of the project and the team was sensitive to the subject matter. When writing the piece, Will and I did our due diligence to hone in on the turn of the century time period in America, vaudeville and minstrelsy to respectfully portray our characters."
"We are extremely proud of the creative team behind this exceptional film representing the university internationally," said Deborah LaVine, dean of UNCSA's School of Filmmaking.
Winston-Salem native Will Gyves, a 10th-grade ballet student in UNCSA's School of Dance due to portray the Nutcracker Prince next month, has been selected for the prestigious 2023 Prix de Lausanne international ballet competition. Of the 87 dancers from around the world scheduled to compete, Gyves is only one of 12 American students selected for the competition, which will be held from Jan. 29th — Feb. 5th, 2023 in Lausanne, Switzerland.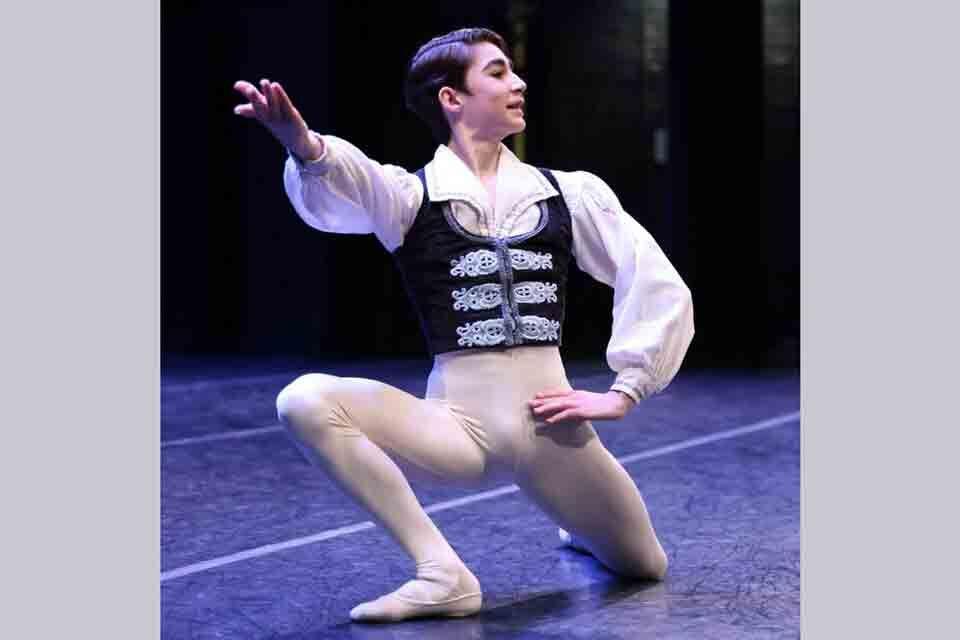 "Will deserves to be recognized," said Misha Tchoupakov, associate professor of ballet, who has worked with Gyves since 2017. "He is a very hard-working, intelligent dancer who strategically and consistently improves his process. That's why he cultivates tangible results and continues to grow as a performer."
Gyves is an old hand in the UNCSA's annual production of The Nutcracker, having performed in it since 2017. This year, he will portray the Prince and several other roles, including Fritz, Mouse, Marzipan, and Trepak.
"To be accepted into a globally recognized competition is a huge accomplishment for Will," said Endalyn T. Outlaw, UNCSA's School of Dance dean. "We have watched him grace our stages and grow into a dynamic dancer from his beginnings at our preparatory program. I am confident he will bring a strong presence and great representation of UNCSA to the Prix de Lausanne stage that highlights the quality of training our program offers young dancers."
The UNCSA School of Filmmaking hasn't gone empty-handed either, having (again) been recognized by two of the entertainment industry's leading publications. TheWrap ranked the school 10th on its annual list of the top 50 film schools in the nation, and The Hollywood Reporter (THR) selected the graduate-level film music composition at the School of Filmmaking 14th on its list of the top 20 programs in the world.
"Once again our excellent school has been the recognition it deserves with these industry accolades," said LaVine. "From accomplished faculty with industry connections to international partnerships with film schools throughout the world, alongside the embrace of a wide range of storytelling platforms including immersive, episodic, animation, and more. I'm excited by the evolution we are undertaking at the school. All the while, UNCSA remains an unparalleled value for students." 
See Mark Burger's reviews of current movies on Burgervideo.com. © 2022, Mark Burger.