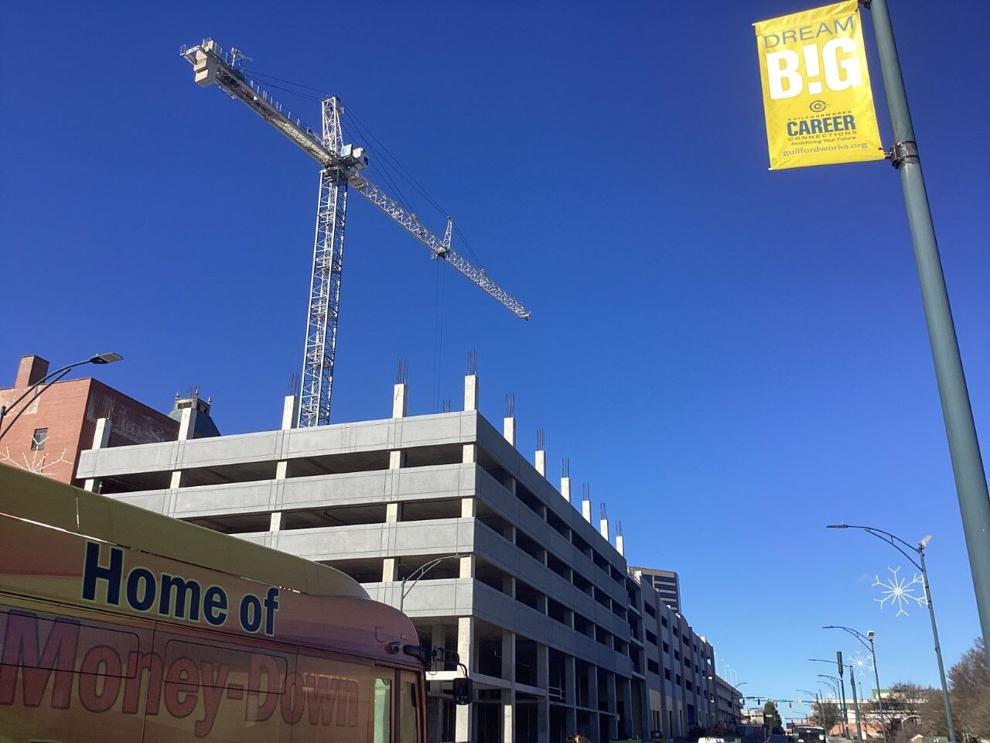 "DREAM BIG" proclaims a banner across South Davie Street from the February One parking deck construction site. Now Rocco "Rocky" Scarfone has filed his second lawsuit over the five-year-old uncompleted project, alleging it has destroyed his dream for the Cone Denim Entertainment Center on Elm Street by turning his venue's rear entrance easement into a nightmare alley.
That alley, which begins on the 100 block of E. Market and ends in the construction site, once allowed easy access for acts like Dave Chappelle, Naughty by Nature, and Bone Thugs-N-Harmony, whose security concerns, equipment and road crews mandated an entrance separate from the public and easily accessible by tour bus.
"When you book an artist, you automatically want to know what their rider looks like," said Scarfone on Tuesday, referring to the addendum that places conditions on a contract. "And when I'd get these riders, I knew there was no way for me to even bid on them because I knew for a fact, I was not going to be able to accommodate them."
According to Scarfone, his ability to book those acts ended in 2020, when construction began on the five-story February One Parking Deck and connected Westin Greensboro Hotel.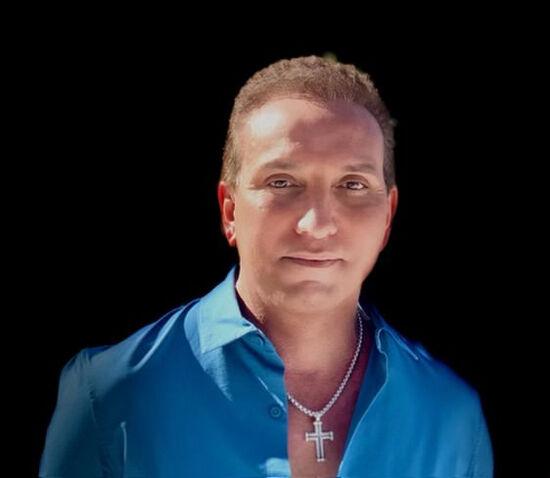 "It was known from Day One, when we were entering into a settlement agreement with the city, that our biggest concern was proper access to the back door, for tour buses, trailers, and tractor-trailers, not only because that's where the loading and dressing rooms are, but for the security of the artist. It's bad enough Covid devastated so many businesses, which made us close for 14 months. Covid did not sidetrack construction, which was still allowed to happen. So, when we were getting close to being allowed to reopen, we notified the city immediately about our concerns regarding the easements as described in the settlement agreement, and our concerns fell on deaf ears. Now the deck has been built directly on the easement and too close to the buildings, and I will not be able to book the caliber of artists that I have since November 2014."
As indicated by Scarfone's reference to a settlement, he and the city clashed over this issue well before construction began on the project. In late 2017, city officials approved the parking deck. After Scarfone refused the city's offer to buy the easement for $55,000, City Council voted to take possession via eminent domain, with Mayor Nancy Vaughan stating this addressed a public need for more parking. In 2018, Scarfone's then-attorney Amiel Rossabi filed a lawsuit, which council voted to settle for $650,000 plus $85,000 in legal fees. The settlement also granted Scarfone an easement from the back of Cone Denim via Market Street, and gave him 435 square feet behind Cone Denim for a green room, and a lounge for performers before, during, and after a performance.
But the city denied him the right to build stairs to it. However, although the original agreement had been signed and the check cashed, Scarfone had not signed the additional documents granting him the easement and land. After months of negotiation, the city agreed to sell him air rights over the alley, denying him the first 15 feet of height over its pavement, but allowing him to build above that. When parking deck construction began in late 2019, Scarfone alleged it was intruding onto the easement he'd been granted, making it impossible for tour buses to enter the alley.
On January 6, Scarfone did what he'd been threatening to do for over three years, and sued.
"The City readily agreed to give the full easement knowing that every inch of it mattered," states the Complaint filed on Friday. It alleges the city violated that agreement by "building the parking garage literally and directly in the easement," causing "significant damage and loss of goodwill among concertgoers and Agents, National Recording Artists, Comedians and other touring shows [and] destroying the business."
It also states the "City has repeatedly given assurances that the project would be completed promptly, and yet four years and eight months after the settlement was executed, it has not been completed and the City has missed deadline after deadline with no regard for the terms of the settlement agreement and the adverse effects their actions would have."
In this litigation, Scarfone is represented by Drew Brown of Brown, Faucher, Peraldo and Benson, his representation by Amiel Rossabi having ended in December 2018 when Rossabi sued Scarfone over alleged unpaid legal fees.
Brown does not have his predecessor's reputation for combative rhetoric, but when interviewed for this article, he and City Attorney Chuck Watts traded verbal punches after being questioned about the following allegation in the Complaint:
"The plaintiffs have tried repeatedly to work with the city short of filing this lawsuit. On one occasion, Chuck Watts, the General Counsel for the City, quite literally hung up on the plaintiffs during a scheduled call with counsel and clients present."
Brown elaborated on this allegation:
"I've worked with several attorneys who represent the City of Greensboro, and have never encountered anything like this before. Rather than try to work with us, he just dismissed us and was rude. When Tom Carruthers was the city attorney, I would never have encountered an attitude like Mr. Watts has. Mr. Carruthers was the consummate professional."
While Watts stated he could not comment on the substance of the litigation, he offered the following response to the allegations about himself:
"I've got at least 25-30 emails back and forth addressing their concerns and showing the city's interest in complying with the complaint. I left the zoom call after being told by Drew repeatedly and loudly that 'Chuck, you are not going to win the law here,' [as] I chose not to be hollered at. As to Carruthers, this matter precipitated his termination as city attorney, so that may not be an accurate depiction of that relationship."
Watts' predecessor resigned in 2018. It was reported in the Rhino Times that Carruthers' departure was precipitated by his having failed to fully settle the easement issue with Scarfone. 
Ian McDowell is the author of two published novels, numerous anthologized short stories, and a whole lot of nonfiction and journalism, some of which he's proud of and none of which he's ashamed of.