What started off as a creative Christmas gift has grown into an enterprise between friends binding them, and their customers' love of books, together. 
Diana Goldstein and Rosalind Tedford met at Wake Forest University where they were undergraduate roommates. Tedford was born and raised in Winston-Salem and works at the university's library as a research librarian. Goldstein transplanted from Tennessee and works from home in Winston-Salem for several educational consulting firms. 
The two birthed Bookish Birds in 2015 after Goldstein made Wake Forest University alma mater ornaments as gifts for WFU employees. Since then the duo has expanded beyond one ornament and is selling internationally.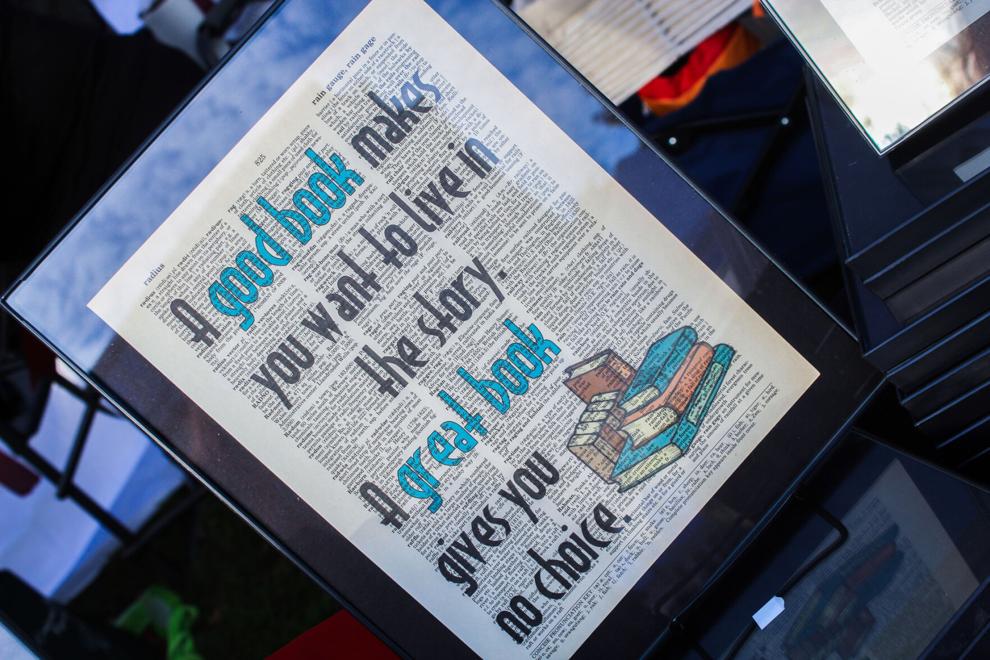 "I basically printed off the Wake Forest alma mater on gold cardstock, sliced it up, curled them, put them in an ornament, and put a big black bow on it. I made like 35 of them to go to my husband's staff and team. We had a lot of people who really liked them," Goldstein said. 
"The absolute first thing that got us started was the ornament that Diana made. People were asking where did you buy them," Tedford said. 
The following year, with her best friend's assistance, Goldstein was stocked and ready. 
"We went to the Wake Forest art exhibit there and sold them. That year, we had a 'Harry Potter' book that was falling apart, so we took that apart and tried selling those as ornaments and they were popular." 
Goldstein said though they started with the ornaments they knew it was a seasonal product. 
"We were really only going to sell those from October to December and we really wanted to have something that we could sell year-round."
They got the idea to create pages while traveling in Europe.
"We spent some time in London a few years back and saw someone selling dictionary prints with images on them," Goldstein said. "They were images that were mostly touristy. Things like teapots, double-decker buses, and things like that. We wondered if we could actually use dictionary pages as printer paper here, so we tried it out." 
The pair said that some images didn't sell as well, so they started putting book quotes on the pages and those became very popular. Using pages from popular books, plays, music scores, and an old 1985 Webster's Dictionary, they've printed a variety of music, movie, and literary quotes. Goldstein said that you just never know what is going to be popular. 
"We've tried out some books in the past that hardly ever sell and then there are those that surprise us. We had one year that 'Little House on the Prairie' just kept selling on Etsy. We found a copy of 'A Series of Unfortunate of Events' and it's sold eight or nine times already in a few weeks."
Tedford said that they find ideas everywhere. 
"With the page art, we started with the 'Harry Potter' quote because we knew that would probably be popular, and then we started with some other book quotes. We have book quotes, movie quotes, 'Lord of the Rings,' 'Monty Python,' and Hamilton quotes," Tedford said. "We print on dictionary paper primarily but our Shakespeare quotes are on complete works of Shakespeare, Harry Potter is on 'Harry Potter' pages, Percy Jackson is on 'Percy Jackson' pages and then the bigger ones are all on dictionary pages."
While they can pull out the classics and pop culture, they also can fill custom requests.
"A lot of our pages are from where people have written to us and said 'hey can you do this quote on a page' and we do," Goldstein said. "And then we end up really liking it and we add that in. A lot of people see things and think that should be on a t-shirt. We're like that's funny, we should put that on a page."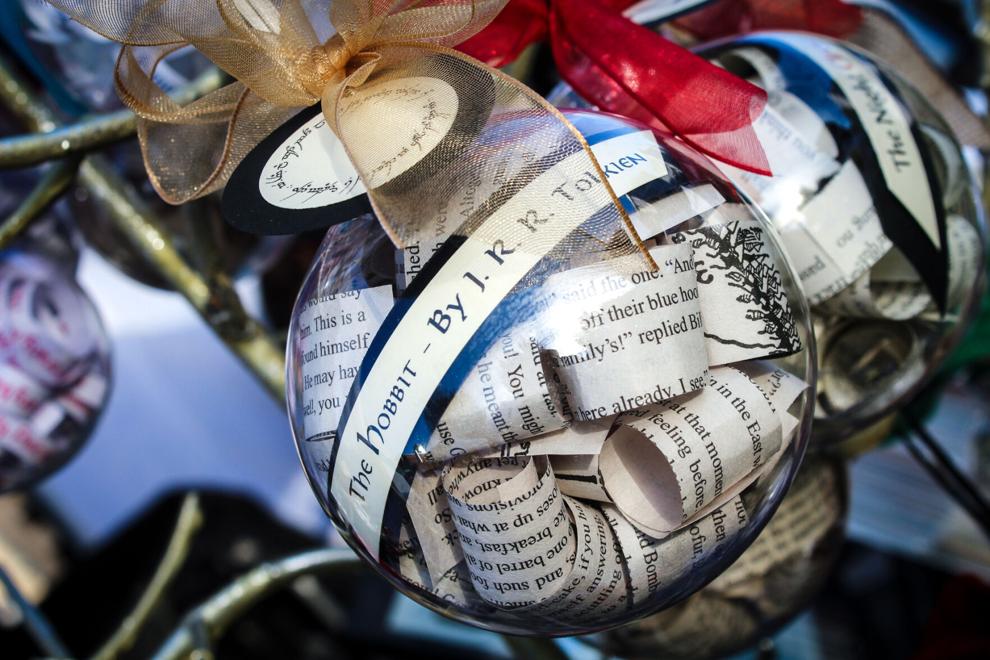 While Tedford and Goldstein both agree that they are getting rich or quitting their jobs any time soon, the pair will say that they had a successful run when the Hamilton craze happened. They put up an ornament in October 2017, which has since sold 1400 times on Etsy alone. 
"That made us enough money that we were able to take our kids to Chicago and we were able to see Hamilton live," Tedford said.
"A lot of people order and want us to put when they are going to go see the show or the dates they saw the show on the tags," Goldstein said.
The avid readers and book lovers say they are giving the books new life. They find old books from consignment shops, books sales, Goodwills, and bookstores that would typically be on the way to the trash or the recycling bin. They either turn them into ornaments or pages. 
"We use old books. Repurpose them. Things that were ready for trash or recycling. We repurpose them into art," Goldstein said. 
Tedford seconds that. 
"It's just a matter of what books we can find that are sort of falling apart or that are in the dollar bin at a used bookstore that we think might be popular." 
Their works have gone beyond the Etsy shop and are now being sold in roughly 35 independent bookstores across the nation, including Bookmarks in downtown Winston-Salem, pushing the shop into the wholesale arena. 
"When Bookmarks went from being a nonprofit to having a brick-and-mortar bookstore, we talked to them about selling our stuff and they were like 'Absolutely. We'd love to sell your stuff.' They're also really connected with the independent bookstore community and they were like there are going to be a lot of other independent bookstores that probably will like your designs," said Tedford. "We've worked with some associations of independent bookstores, we've been to a conference, and we're going to be going to another conference in the spring. That's sort of how we got tapped into the independent bookstore side of things. So we have the wholesale business, then we have the Etsy business and then we do a few events around Winston-Salem every fall."
Goldstein said they would still take on-demand orders from bookstores when they have an author visit. 
"We quickly go to Google and become an expert on the big quotes from the author and design those pages," she said.
Tedford is excited that Bookish Birds gets the opportunity to assist independent bookstores across the nation. 
"The best thing is when we get a new bookstore and they order blind, and then a few weeks later order more because their customers enjoy our designs," she said. "It just tells us that our stuff is selling and we love that because it lets us know that we are helping independent bookstores stay in business and that is something we feel really strongly about. We love that our things are helping make some additional profit." 
Goldstein enjoys the opportunity to surprise the public with the variety that Bookish Birds has to offer.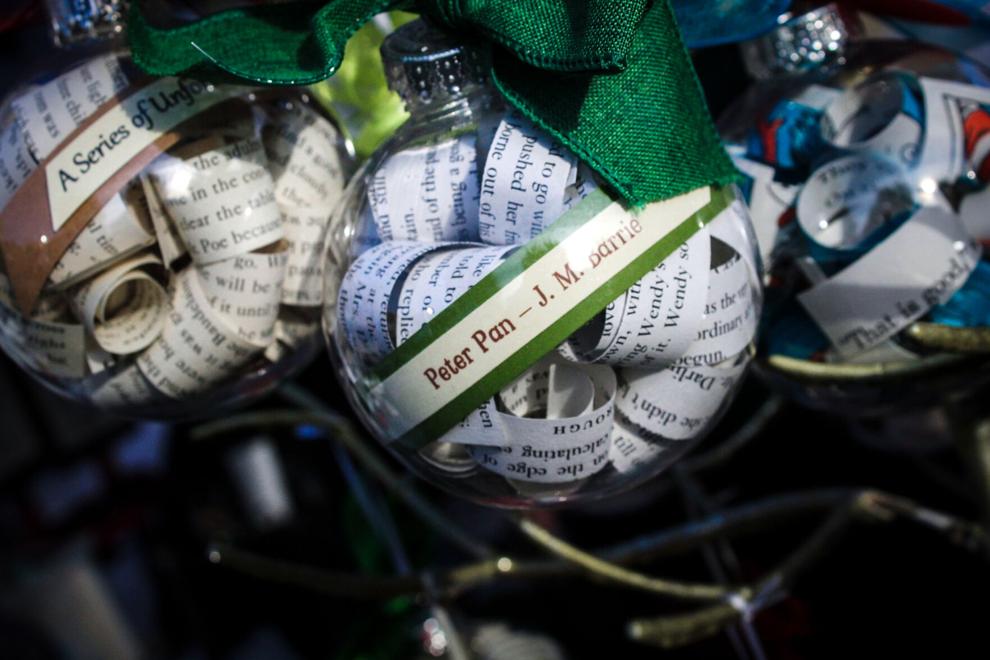 "It's really different and unique. It's an idea with endless options. There are gaming pages, 'Steel Magnolia' pages, and 'Harry Potter' Pages. You can sort of check off everybody on your shopping list by just coming to our booth because we'll almost always have something even if they're not a book lover," she explained. "We really love the in-person events because you get to see people get really excited about finding something that was just perfect for someone, especially someone that they often find it hard to buy for." 
While the best friends never anticipated growth on this level, they do look forward to retiring and traveling the country in an effort to bring Bookish Birds to everyone. 
"We talked about getting a vehicle and driving around to craft fairs for retirement. It's just something we truly love doing, and we love selling to bookstores and to the public," Tedford said. 
For more information or to shop Bookish Birds, visit https://www.etsy.com/shop/BookishBirds.
Chanel Davis is the current editor of YES! Weekly and graduated from N.C. A&T S.U. in 2011 with a degree in Journalism and Mass Communications. She's worked at daily and weekly newspapers in the Triad region.