Saturday's Veinte Veinte Latin Festival may be named for last year, but organizers are already looking forward to the future. 
"We want to have the event every year around this time," said James Rosa, festival organizer, executive director, and co-founder of The Rosa Foundation International, which will host the Veinte Veinte Latin Festival on Saturday, September 18 at the Barber Park Amphitheatre, located at 1500 Barber Park Drive, in Greensboro.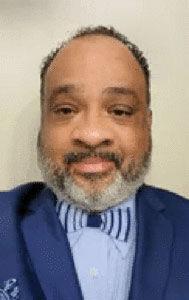 Held during the national timeframe for Hispanic Heritage Month, the free event will be held from noon to 7 p.m. and offers attendees dancing, food and drinks, and other vendors that celebrate Latin culture. Although admission to the event is free, those looking for event perks can purchase VIP tickets for $25 a person. VIP tickets include two free beers, premium seating, and a personal attendant for food purchases. There will be food trucks and a beer garden near the stage. 
Though the phrase viente viente means 2020 in Spanish, Rosa said it was important for him to hold on to last year's name to recognize the many individuals that did not make it to the New Year. 
"Technically, we were supposed to have the festival last year but, due to COVID, we weren't able to do it. So we're going to continue to use that same name in recognition of those that we have lost to COVID last year," Rosa explained. "Not just the Latino community but people that we have lost in our community here in Greensboro. We just want to recognize everybody as a whole and not just individuals. This event is not just focused on the Hispanic community, but it's for everybody."
Recognizing the health disparities in the Triad, the foundation has also arranged speeches from community leaders and partners, health agencies and will offer free COVID-19 testing and vaccines. Rosa says that some of that disparity comes from not trusting the medical community. 
"Some of us are scared to even go to the doctors, and some of us don't have the proper medical coverage," he said. "I know, myself, it took me a while to go ahead and get myself checked out, and this was before COVID. I've gotten better with that." 
Jesse Duncan, board member of the Rosa Foundation International, said that the agency has been attempting to pull off this festival for a while now, but the slated festival planned for last year was interrupted by COVID-19. He said the goal is to bring some camaraderie to the community while bringing awareness to the influence that Latin culture has on the community.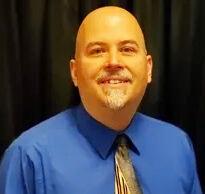 "There have been smaller festivals in the past, but I don't know that they've really focused on the music, craft, and food like this festival will," Duncan said. "James really wanted to make sure that everything was really authentic with the festival. We want to celebrate a culture that is so often overlooked or appropriated in many ways in this country while bringing awareness to a community that is in and around Greensboro and North Carolina." 
Live music and entertainment from across the state will be provided by DJ Joey Acosta, Fuzion Latina Charlotte, El Nuevo Tumbao, Orquesta 704, Sabor A Rumba, El Kosentido, Tyrone Marquez and Izis La Enfermera. The event will be emceed by Carlos Rivera. 
The event also acts as a fundraiser for the foundation's 3rd annual Men Making Positive Changes Awards Ceremony, an event that recognizes men who are making a positive impact in their communities. This year the event will also include a recipient for the foundation's performing arts scholarship. Throughout the year, the service and civic-minded organization hosts a coat drive, serves at homeless shelters, in schools, and holds a bike and car show in memory of Rosa's son that benefits NICU babies and their families. 
Rosa, who said that he and his wife, T'ebony, are very excited about the event, emphasizes that the festival is not just for Hispanic individuals but anyone who wants to celebrate the culture. 
"I'm excited but nervous at the same time the closer we get. We want to share this with everyone," he said. "We want people to get some relief from the world. Even if it's just for a couple of hours. We want them to be able to have some fun, get some food, meet some people and catch up with some old friends. They have the chance to get relief from everyday life, get some information while they are here, and have some fun." 
Duncan is grateful to see lots of hard work paying off this year. 
"It has been months of hard work putting this together and like most festivals, there's a lot of behind-the-scenes work. This will serve as a launch pad, being the first one, for us to continue doing this annually with the funds from the festival going into continuing the work that the Rosa Foundation is doing and providing for scholarships and awards that are given out in November," Duncan said. "We just want people to come out and enjoy themselves. That's our main goal."
For more information, including tickets, visit www.rosa-foundation.com.