Eight-year-old Theo Rlayang was awakened in the middle of the night by his father with only have a few minutes to gather his things before wandering off into the jungle to escape persecution.  
"We lived close to the jungles, so that's why everyone calls me Jungle King," Rlayang said. "I was born in Vietnam, but identify as Montagnard, which roughly translates to Mountain people." 
Rlayang grew up impoverished, and although life was tough, he found the simplicity of life to be the most enjoyable as a child. "Growing up in nature, I felt no sorrow of the world. I didn't comprehend the travesties that were happening in front of me."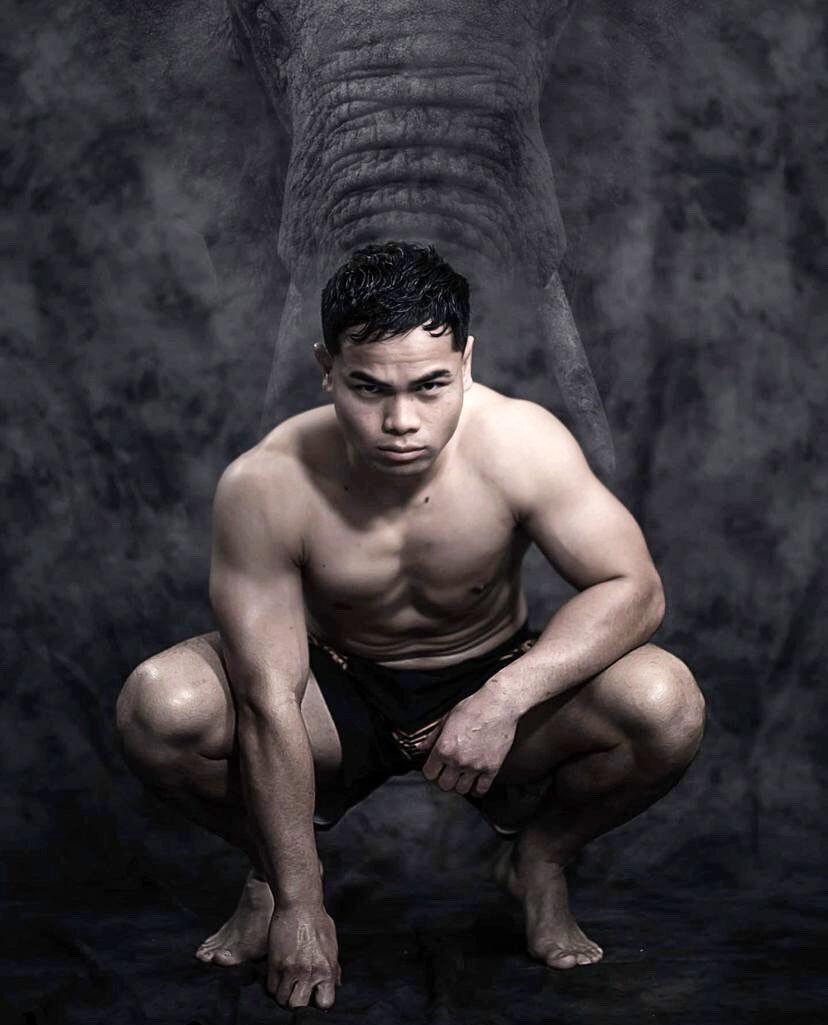 It wasn't until Rlayang began school that the aftereffect of the Vietnam War displayed its true colors. "We were seen as different, the outcasts of society," Rlayang said. "Back home you have to pay to go to school, and I had already lost focus, so I left. I spent my time daydreaming about more opportunities I knew I was never going to get there." 
Rlayang's father felt the same when it came to his family's future, and knew he needed to get them out. "My father gathered a few other villagers and began planning an escape to a refugee camp in Cambodia," Rlayang explained. "I was only 8-years-old when my father woke me up in the middle of the night with no warning, and with sleep still in my eyes, he pulled me over his shoulders as we fled into the jungle. I caught a glimpse of the rest of my family, worried I was never going to see them again." 
After spending a whole week in the jungle, Rlayang made it to Cambodia, but his father's job wasn't done yet. "My father left me with my cousin at the refugee camp and went back to get the rest of my family. I was petrified for him because I knew what it took to get here, and I kept thinking my father was going to get caught and thrown in prison or even worse, killed," Rlayang said. "Thankfully, he made it back with my mother and siblings, and with the help of the United Nations, our journey was just beginning. Everyone who escaped got on this bus that was sent for us and took us to Thailand, where we traveled to Hong Kong. From there, we were relocated to Los Angeles before settling in Greensboro."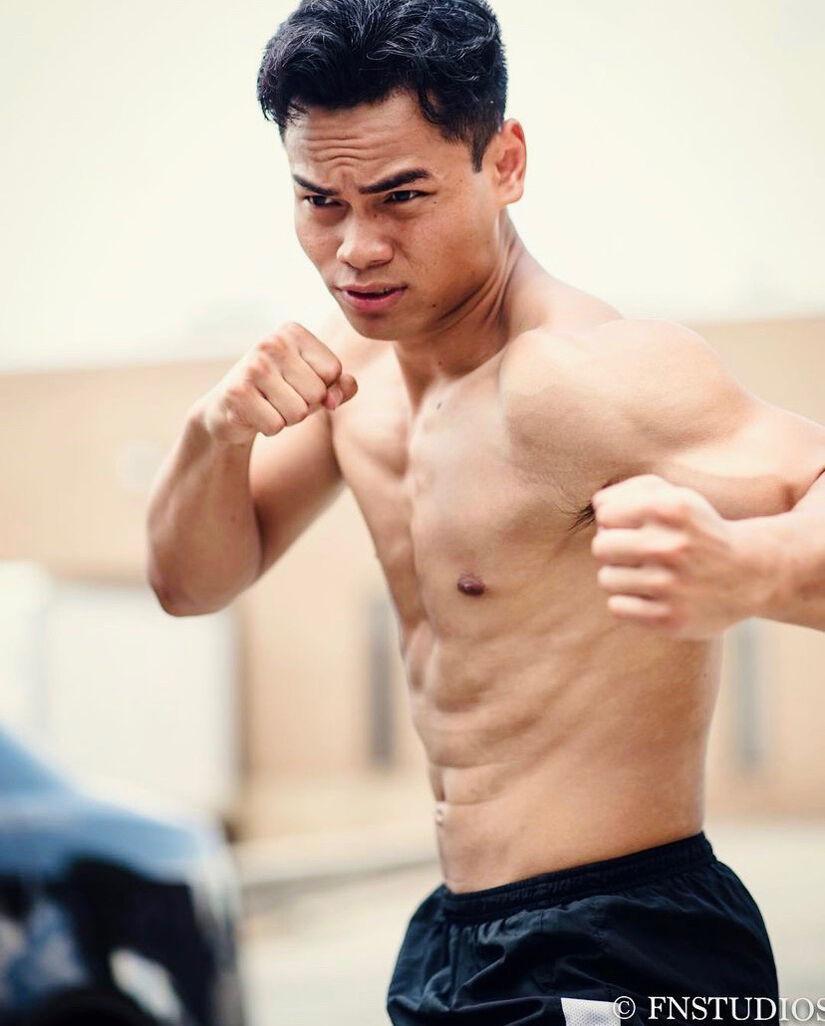 Life in the United States came as a huge culture shock for Rlayang, who only knew but a few words of English at the time. "Not only were we provided with language classes to better adjust but were given housing. We all resettled near each other, so we were able to build our own tight-knit community that reminded us of home," Rayland said. 
While Rlayang was adjusting to a new life in the States, it wasn't until middle school that he discovered a newfound passion for mixed martial arts. 
"I loved sports, whether playing or watching," Rlayang shared. "At Mendenhall, I joined the soccer and wrestling team. I dreamt about going into WWE until I learned it was staged, so my attention drew to UFC, which is completely real and 100 percent badass."
Although Rlayang admired UFC, it was always from a distance since he continued wrestling into high school. "My coach at Page High, Cliff Thompson, was a three-time NCAA Division III All-American in wrestling at Upper Iowa and had been competing in MMA for multiple years," Rlayang explained. "I went to one of his fights, and after witnessing some intense moments, I had fallen in love with the crowds, their energy, and the fight itself. It was raw and rough. At that moment, I wanted to go into MMA, but once again felt deterred by those around me, so I kept wrestling."     
Recruited by UNC Pembroke to wrestle in college, Rlayang also went on to study kinesiology and exercise science, continuing to appreciate UFC on the screen. "I was burnt out. I kept playing it safe because I knew what I was good at, but I needed a change, so I left wrestling for good and transferred to UNCG with a business and nutrition major. This was my fresh start, or so I thought," he shared. "My best friend Othman (Otto) and I used to sit around after our shenanigans and talk about life, about where we want to be in it. I continued this daydreaming since I was a kid, and I had someone in my corner. When I opened up to him about wanting to be a UFC fighter, he pushed me to go for it. It was the first time someone had given me encouragement, so in my last year of college, I dropped out."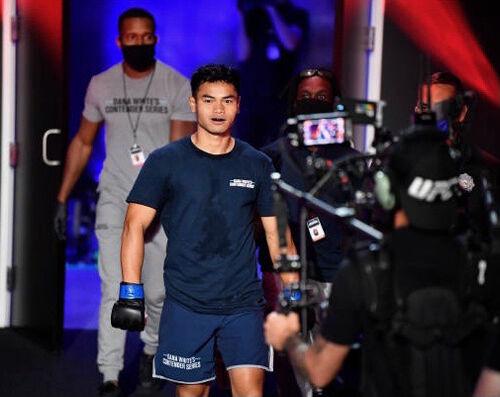 Sometimes all a dream needs is a chance. "While figuring out my next move, I had a family friend offer me a job at a nail salon in Danville, Virginia, so I became a nail technician for a while, and that is where my MMA career began," Rlayang explained. "My friend's uncle was a huge MMA fan, and we bonded over that. One day, we were watching a UFC fight together, and I began expressing to him how I wanted to become a fighter. His face immediately lit up, and he informed me that he knew a promoter in Virginia. After getting in contact with him, I had my first fight in two weeks."  
With no prior experience or professional training, Rlayang learned the hard way what it takes to be a fighter. "I was a deer in headlights. I got choked out in the second round to a competitor twice my size with eight years of experience. I went home devastated that night, believing my dream was over before it even started," he said. "I knew I needed to give it a real shot, with professional help. I found a gym back in Greensboro and began training with Meshack Adams for striking, Ben Rothrock for (Russian) Sambo, and Peter McGuire for Brazilian Jiu-Jitsu."   
Teamwork can indeed move mountains. "I give much of my success to my team of coaches. Because of them, I gained my confidence and was able to utilize my skill and ability to go on to have a 5-win fight streak, being named number one in the state in amateur, and being a Division II Champion," Rlayang shared.
Moving on to the Pros, Rlayang's aspirations of becoming a professional were on their way. "I had gotten an offer not long after to travel to South Carolina for my first pro fight. After my win, I was lucky enough to travel to Florida, California, and a few other states to not only train but fight," Rlayang said. "I was getting paid to do what I love. What more could I ask for? But, obtaining that opportunity is one thing and maintaining your record is another." 
While in San Jose, California at the famous American Kickboxing Academy gym, the young fighter couldn't believe his eyes when renowned, and now retired, Russian professional mixed martial artist Khabib Nurmagomedov was coaching some of his men for an upcoming fight. "He was such a humble and wise man. He always puts God first and is one hell of a fighter and coach," Rlayang shared. "While in the locker room, he asked about my fighting career, and we ended up bonding over our love for soccer. I was also thrilled to get a few pointers from the legend, himself."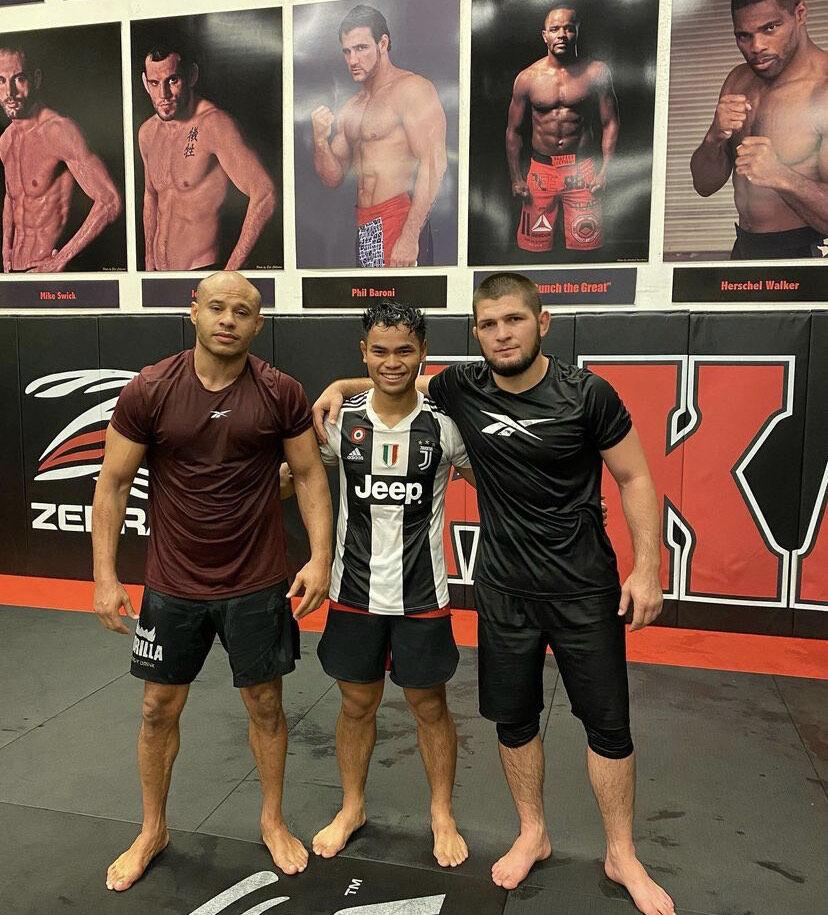 It was time to put that advice to the test. After a 5-0 winning streak in his professional career, Rlayang was about to fight in his first UFC fight. "I couldn't believe it when I heard the news," he said. "Next thing I knew, I was on a plane to Las Vegas."
Rlayang was selected to compete in Dana White's Contender Series, where UFC President Dana White scouts talented mixed martial artists who could potentially have a future in the UFC. "When they heard my story, they matched me with another fighter from Vietnam, who had been in this fight once before, so he had more pressure on him to win. I walked into the cage without the support of my family in the stands due to Covid, which added to my nerves," Rlayang said. "Looking back, the only thing I regret in that fight was my hesitation. I never hesitate. I don't know what happened."   
After three rounds of a solid fight, it was ultimately up to the judge to decide who the winner would be. Unfortunately, it wasn't Rlayang. "I put up a good fight, but I was the underdog to no surprise. It was my first professional loss," Rlayang said. "I have nothing but respect for Mr. White, who sees potential in me and gave me the best words of advice to keep pushing forward until we meet again: Go for the kill."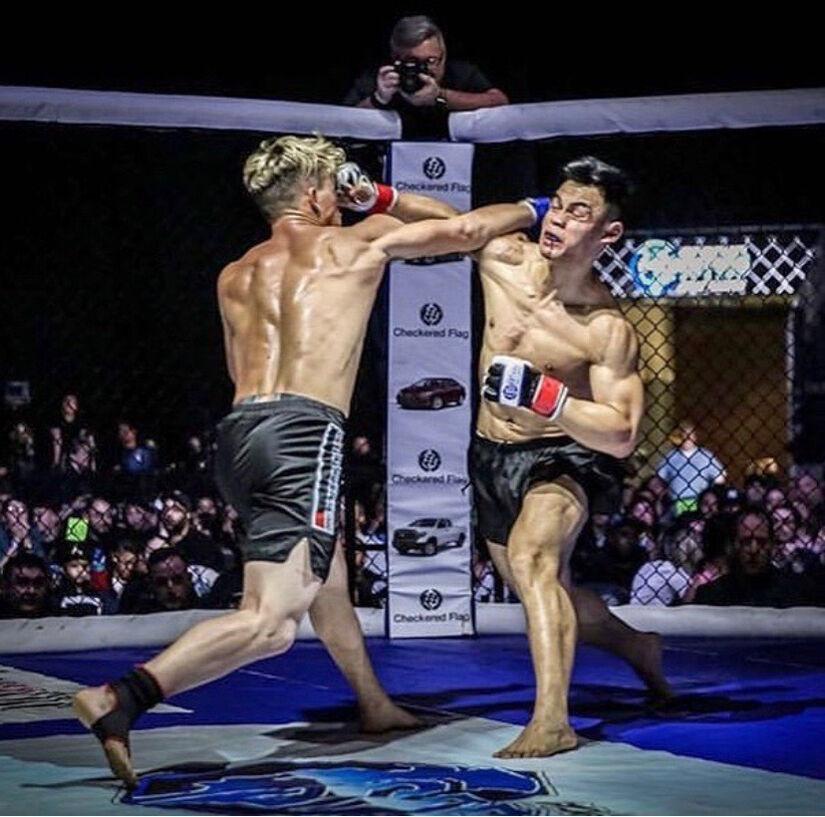 Although he didn't win, the experience has caused Rlayang to fight harder to achieve his dream. "I've almost hit my second year of being a pro, which is a blessing but also goes to show I'm just getting started. I will be back," Rlayang said. "My coaches always ask me why I smile in the middle of my fights, and I tell them it's because I'm thinking of the day I'll be a world champion. A day I can give back to my family and my friends. A day where my community will be proud and inspired."