It is easy to look back and see all the stress caused by the Covid-19 pandemic. But the leadership of Women in Motion took the downtime as an opportunity to restructure its organization, allowing it to provide more opportunities to help more women. 
United Way of Greater High Point is now serving as the fiscal sponsor for Women in Motion. During the yearly U.W. fundraising campaign, Women in Motion will receive a line item designated for that group.
Started in 2017 as a way to honor Gwendolyn "Gwen" Brayton, Women in Motion carries out the values of education, financial independence and following one's dreams that Gwen inspired in her family and in others around her. Through funding and programming, the organization helps women succeed in the critical areas of education, resources, mentoring, networking and wellness.
"Our goal is to help women elevate to the next level, whatever that may be for each individual," said Pam Baldwin, director.
"Working women need the emotional support lacking in many of their lives," said board member Martha Yarborough. "They often feel alone while doing the best they can. Women in Motion is an avenue of support for women."
An all-volunteer board previously ran the organization, but it hired Baldwin as its director in April.
"We knew that for us to thrive we needed a director," Yarborough said. "I woke up one night and thought of Pam and called her the next day. She agreed to talk."
Baldwin was an artist with her own business and president of Arts Davidson County. She had participated in Women in Motion and was well aware of what goals the organization embraced. 
"After talking to Martha, It was an easy yes," Baldwin said. "It is a huge thing to support other women."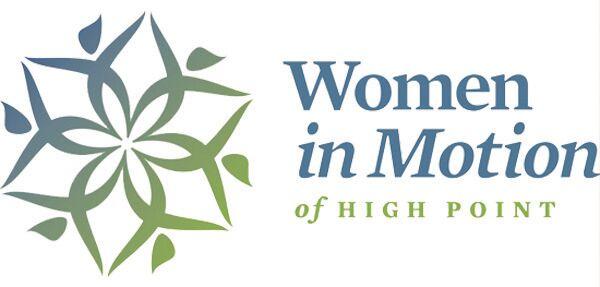 Women in Motion leadership also felt they needed more programing, which could not be done under the High Point Community Foundation, the grant-supported organization under which WIM was first established. Jane Liebsher, president of United Way and a participant in the Women in Motion Kitty Congdon Mentoring Series, realized United Way could bring new life to Women in Motion and the partnership was born.
Currently the group has more than 40 members. Part of each member's donation goes into a grant fund to help other women.
"Members get the benefits of belonging to Women in Motion and also give benefits to others," Baldwin said.
The organization, which serves women in the greater High Point community including Archdale, Trinity, Thomasville and Jamestown, continues to be supported by the Brayton Family Charitable Foundation, which started the program, the Emily Millis-Hiatt Fund, High Point Community Foundation and the Congdon Family.
"Kitty Congdon's contributions come from her children," Yarborough explained. "She is a mentor to them and they are passing it on to others."
The Kitty Congdon Mentoring Series helps new mentors learn about themselves and introduces key focus areas they will use as they mentor others.
Women in Motion has a full lineup of programs for the coming year. It recently held a networking meeting and has plans for another in October. GWEN program workshops are scheduled for the first three Tuesdays in November and an all-day Women's Summit is planned for March 2022. The summit will feature a variety of topics pertinent to women to help them obtain the next level in their personal and professional lives.
New members are always welcome. To learn more about Women in Motion, check its website womeninmotionhp.org. Baldwin may be reached at womeninmotionhp@gmail.com or 336-899-0887.