Since 1981, select area high school seniors who participated in the Colt Baseball League for 15-16 year-olds have received Bill White Scholarships to attend the college or university of their choice. The criteria include academic excellence, exemplary citizenship and financial need.
The scholarship fund was established in 1980 following White's death from cancer. White was responsible for starting Colt Baseball locally in 1965. Bobby Dawson received the first scholarship in 1981, and since then (including 2021) 291 scholarships have been awarded totaling over $265,000. Scholarship amounts range from $500 to $2,500.
Included among the 2021 Bill White Scholarship recipients are Ragsdale students Win Scott and Chadwick Carpenter. Both will attend N.C. State University.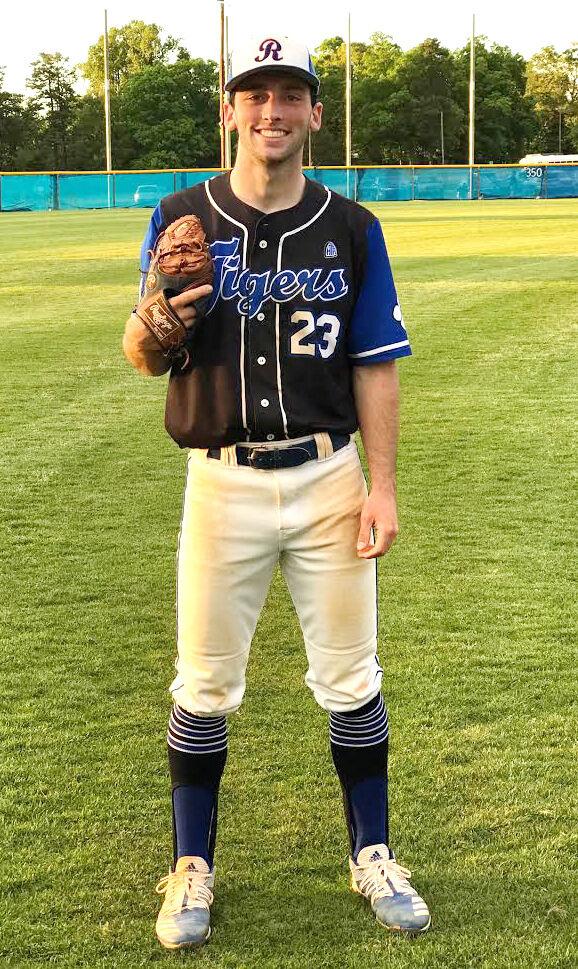 Win Scott
Scott began his baseball career at the age of four when his parents Mark and Marcia signed him up to play tee-ball with the Jamestown Youth League. Games were held on the fields behind Jamestown Elementary School.
"It was apparent very early that his arm was special," Mark said. "The coaches were shocked at how far he threw the ball."
The next year, Mark requested that, if possible, his son play for a coach with a baseball background because he wanted him to learn from someone who knew all the fundamentals. After one practice, he asked if Win could play with the older kids coached by Richard Walls and the league allowed the transition.
Scott continued to play baseball, participating on his middle and high school teams – primarily as a pitcher. He also ran track, played basketball his sophomore year and football his senior year. Although he enjoys all sports, from the time he was in middle school, baseball has been his favorite.
"My junior year, I locked in on that," the Jamestown resident said. 
On May 5, Scott pitched a perfect game against the Grimsley High School team. His was only the 59th perfect game in NCHSAA history and the first seven-inning perfect game in Guilford County.
Scott's dad credits Colt baseball with helping improve his son's game.
"The Greensboro Colt baseball league is solid on so many levels, but we believe the summer high school league was key in the development of our son as a baseball player," Mark said.
In August 2020, Scott committed to play baseball for State. He plans to major in business administration while in college. Although that is a competitive field, Scott feels he can bring something unique to the table and noted there are always going to be business jobs. 
"My ultimate career goal would be to play pro baseball," Scott admitted. 
Due to the credits he has achieved through his high school academic classes and by participating in summer school sessions in college, Scott possibly could graduate after his junior year and be eligible for the draft.
(Scott was featured in the May 26 issue of Jamestown News after pitching his perfect game.)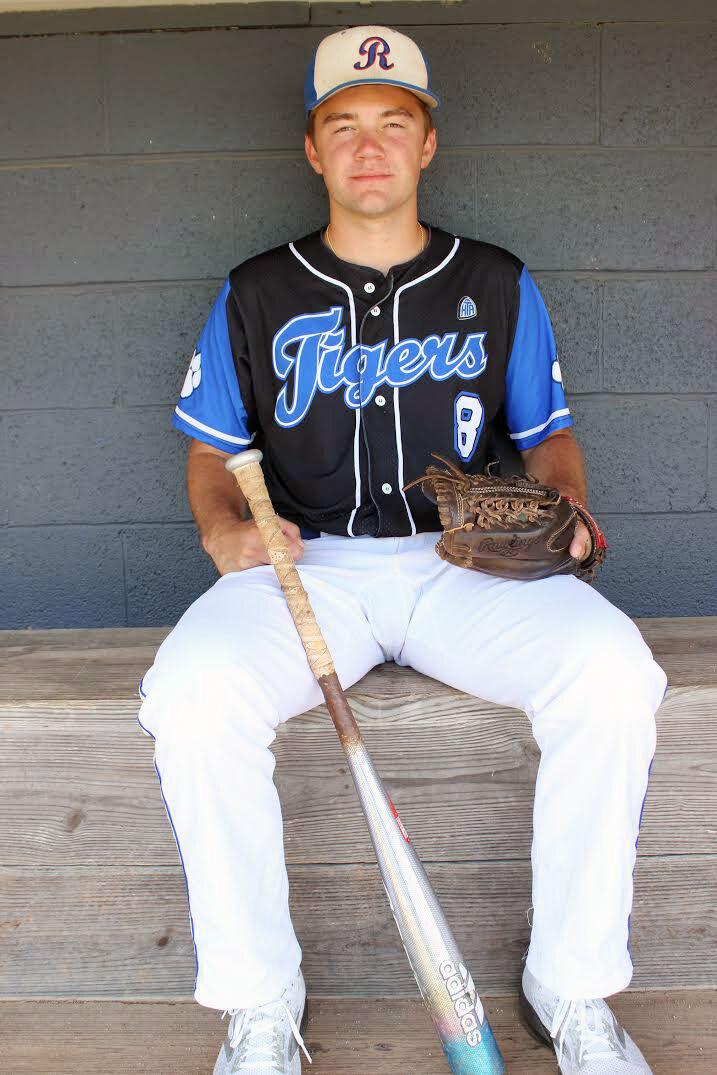 Chad Carpenter
Compared to some youth, Carpenter might be considered a late bloomer to the game of baseball. He was 8 years old before he began to play in a coach-pitched league.
"My dad did not want me to play until I could catch and throw," Carpenter said with a smile. "We had plenty of long-night practices in our backyard."
As he was growing up and throughout school, Carpenter participated in many sports including baseball, basketball, football, volleyball and swimming.
"I fell in love with baseball," he said. "It was my favorite and I devoted more time to it. Baseball gave me an opportunity to travel and play teams from other places."
Carpenter played baseball in middle school and throughout high school, as well as with the NCBA Golden Spikes during the summer. Playing with the Colt League enabled him to apply for the Bill White scholarship.
At Ragsdale he played shortstop and pitcher, but says his favorite position was third base. Carpenter has considered trying out for the baseball team at State as a walk-on or participating on a club team. 
"I still enjoy the game and want to be part of it," he said. "It is also a good way to meet new people."
Besides baseball, studying took up much of Carpenter's time during high school. He was salutatorian of his senior class and also earned a service-learning diploma. He plans to major in bio-medical engineering in college. A friend influenced that decision.
"He majored in that and it opened a lot of doors for him," Carpenter said. "There are so many more efficient ways to practice medicine and having this degree is a way I can help people."
Carpenter is the son of Carl and Kim Carpenter of Greensboro and has an older sister, Hope. He is working during the summer as a lifeguard at Lindley Pool in Greensboro. When time allows, he enjoys fishing, golf and disc golf. 
His advice to other young people is to try a variety of sports until they find one they like best, then focus on it.
"But it is important to remember, they are games," Carpenter said. "They are supposed to be fun."
Carpenter and Scott, along with 11 other former Colt players, were award their scholarships July 21 between the opening night games of the Colt East Zone Tournament at Stoner-White Stadium in Greensboro. White's grand-daughter, Courtney Lowrance, and Dawson presented checks and plaques to the recipients.
"I think the Colt League is a good-hearted organization," Carpenter said. "It is cool that we could still (reap the benefits of playing ball with the league) after the fact."