It seems like Thanksgiving has been forgotten this year. Christmas decorations were up in stores (and some homes) before Halloween. At least one radio station began playing Christmas music the day after Halloween and, of course, Hallmark and Lifetime holiday movies started weeks ago.
What has happened to the Thanksgiving season? And why do we celebrate it?
Traditionally, Thanksgiving began as a Pilgrim feast in 1621 near Plymouth, Mass., as a way to give thanks for their first harvest. Apparently this was a one-time event and never repeated. But since that feast included invited guests, including Native Americans, turkey in all probability along with other meats and very possibly pumpkins, it has become our model.
However, it is not supposed to be about the huge amounts of food. That would be Thanksgiving with a capital "T." It should be about gratitude and a giving of thanks, with a lower case "t."
There are many things we can give thanks for, including surviving the pandemic and other potentially deadly illnesses, perceived blessings we have received like a new job or baby and, of course, gathering together with friends and loved ones.
A Syracuse University study has shown that the celebration of Thanksgiving offers stability during times of stress and transition. It improves physical health (go for a walk after the big meal!), mental health and the overall health of young children.
But thanks-giving (lower case "t") has been shown to make one more optimistic and feeling better about life. In other words, greater happiness and an attitude of gratitude.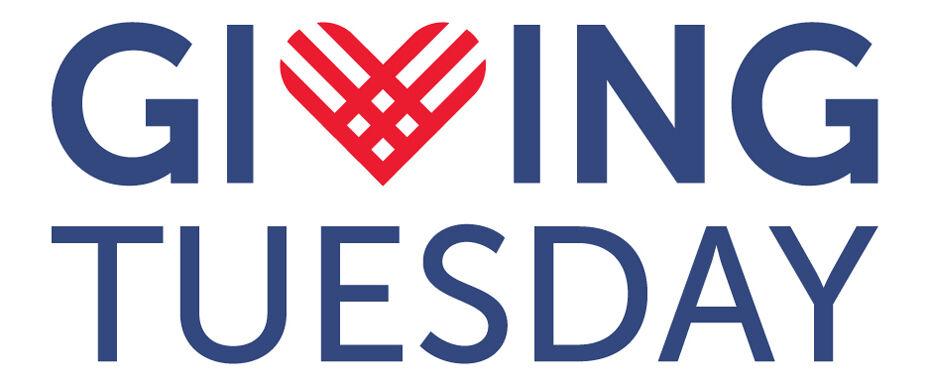 GivingTuesday is one way of giving of yourself with time or money. It is a day that encourages people to give back in whatever ways they can. This year GivingTuesday falls on Nov. 29.
"Everyone has something to give and every act of generosity counts," reads the GivingTuesday website. "Reimagine a world built upon shared humanity and radical generosity.
"There are so many different ways to express generosity on GivingTuesday and every day. It's a simple idea: whether it's making someone smile, helping a neighbor or stranger, showing up for an issue or people we care about, or giving some of what we have to those who need our help, every act of generosity counts and everyone has something to give."
Get ideas at GivingTuesday.org/ideas.
The concept of GivingTuesday began in 2012 and has grown to a year-round worldwide movement. Last year saw a record-breaking campaign with $2.7 billion donated in one day in the United States alone. Additionally there were an unknown number of acts of generosity expressed in non-monetary ways.
In recognition of GivingTuesday's 10th anniversary, the organization has a big vision: building the world we wish to see. 
Currently, there are no Triad-based GivingTuesday organizations listed on the website but there are several in the Triangle area. But even though there is nothing locally, you can still give to individuals or organizations that need help.
Non-profits depend on donations. Several organizations in the Jamestown area could be the beneficiary of your donation on Giving Tuesday. Some include churches, schools, animal shelters, food banks, Feeding Lisa's Kids, YMCA, booster clubs, Family Service of the Piedmont, Historic Jamestown Society, Jamestown Public Library, Jamestown United Methodist's Outreach Thrift Center and blessing box, Jamestown Youth League, GTCC Community Foundation, The United Way, American Red Cross, Greensboro Police Department's Operation Youletide, shelters, American Cancer Society, Hospice of the Piedmont, Kiwanis/Rotary/Lions clubs, Meals on Wheels, and more. A search on your computer will bring up many other options.
It is fine to have your turkey on Thanksgiving Day but remember to give thanks Nov. 29 on GivingTuesday. Also remember that every Tuesday could be a giving Tuesday.