The Jamestown Town Council has a shorter agenda for Dec. 20 than in recent months.
In November, the Council held public hearings for annexation and rezoning from Windsor Homes for property located at 4718 Harvey Road, across from both Haynes-Inman and Jamestown Middle schools. At that time, Windsor Homes representative Charlie Hall said the company had not received a reply from NCDOT on the traffic analysis. Since the company was waiting on a reply from NCDOT, the public hearings were continued until Dec. 20.
The Council will consider approving a lease agreement with Pinecroft-Sedgefield Fire Department for property located at 6007 West Gate City Blvd. The purpose of the proposed ground lease agreement is for PSFD to build and maintain a fire station, possibly including a rescue squad facility, on the property. The Jamestown station #46 will remain.
PSFD will be responsible for all costs of construction and maintenance of the property and all improvements located thereon for the entire term of the lease and will pay rental to the Town of Jamestown in the amount of $1 per year.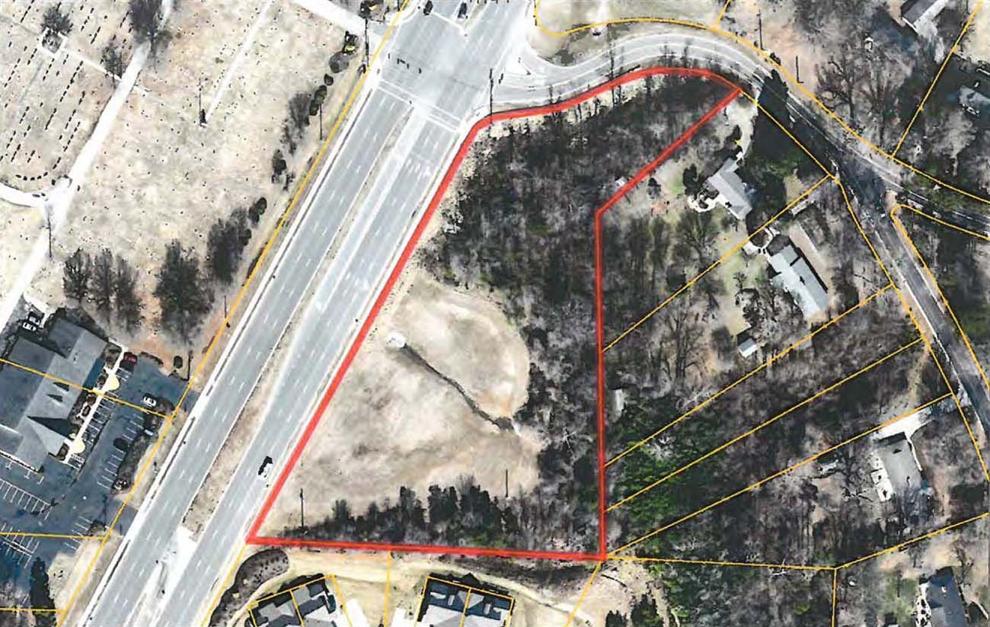 The Town received this parcel of land in July from NCDOT for a proposed additional fire station. NCDOT is allowed to donate land for public uses to municipalities. With new development in the Guilford College Road/West Gate City Boulevard area, in 2021, PSFD conducted a study for their service district. The study identified the need for a potential future station along the West Gate City Boulevard corridor.
The 3.44-acre vacant property is on the corner of Scotland Road and across the street from Guilford Memorial Park.
Under new business, the Council is expected to set a public hearing date for the consideration of a text amendment to the Land Development Ordinance.
"The proposed amendment is necessary to allow for a higher quality development by authorizing the development agreement to address issues which are a bit ambiguous in the Land Development Ordinance," said Town Manager Matthew Johnson. "We are closing in on completion of an almost three-year process to bring a higher quality development than would have otherwise been allowed and this minor text amendment will permit the town to request higher performance from the developers."
Discussion of the D.R. Horton annexation, rezoning and development of property along Guilford College and Mackay roads will continue in January.
The Town Council meets at 6 p.m. in the Civic Center at Town Hall. The public is invited to attend. The meeting is also available at www.youtube.com/c/TownofJamestownNC.