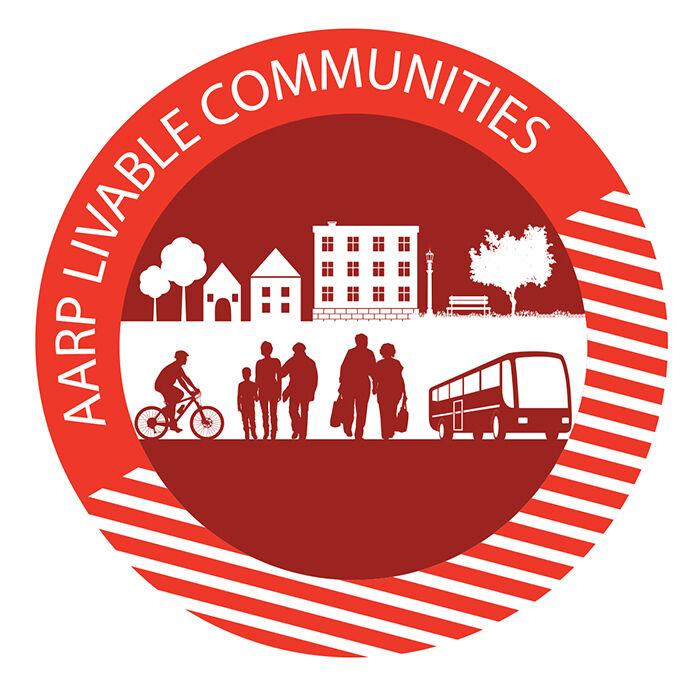 Will Jamestown become an AARP Livable Community? That's what the Livable Communities Committee and Jamestown Councilmember Rebecca Rayborn, who also leads the committee, hope. The application was submitted in September and the result should be known later this month.
According to the application, 29.5 percent of Jamestown residents are age 60 or older. The town is already a Retire N.C. certified retirement community.
Several of the town's assets make the town an ideal candidate. High on the list is the walkability of the town, making it convenient to attend yoga, movies and music in Wrenn Miller Park, parades, dining and shopping. The Jamestown Public Library offers volunteer opportunities, book clubs, group activities and computer access that appeal to older citizens. Other local resources include Meals on Wheels, community gardens, a Memory Café program, exercise classes including Silver Sneakers, caregivers' support group, book clubs, a smoke alarm program, Adding Health to Our Years and other informal programs benefitting seniors. 
Senior centers in Greensboro and High Point offer programming nearby. At the main campus of GTCC, seniors are able to audit courses free of charge. Pennybyrn at Maryfield features a five star-rated transitional rehab, assisted living, memory care and skilled nursing facility. A standalone transitional rehabilitation center specializing in short-term rehabilitation is currently under construction. Pennybyrn also has plans to open a seven-day-a-week Adult Care and Support Center. 
The recently-approved Parks & Recreation Master Plan includes many amenities for older adults, including flat walking paths, ample shade, dog parks, and space for yoga. Town plans also include an updated pedestrian plan, bike lanes, advocating for affordable and age-in-place housing when opportunities arise, and the possibility of a senior services center.
AARP defines a livable community as "one that is safe and secure. It offers choices in where to live and how to get around. Livable communities enhance personal independence, allow residents to remain in their homes and communities as they age, and provide opportunities for residents of all ages, ability levels, and backgrounds to engage fully in civic, economic, and social life."
Features include mixed-use zoning, safe and varied transportation options, and diversity of housing types. Livable communities also include public spaces that benefit everyone. They also provide access to essential businesses, such as grocery stores.
Several Jamestown residents attended a statewide AARP conference on age-friendly communities a few years back and realized that the initiative could be a great fit for Jamestown. After the Town Council gave approval, the committee sprang into action, with the help of Bob Gerken, a local member of the N.C. AARP Triad Region Leadership Team.
"The Livable Communities initiative gives us the opportunity to formalize partnerships and makes our work as it relates to older adults less piecemeal," Rayborn said. "Rather than responding to senior residents' needs and interests as one-off situations, those services will be integrated into each of our community efforts. We are confident that having a Livable Communities designation by AARP will give us the extra incentive and backing to better articulate the needs of older adults in Jamestown when strengthening and making new connections with local agencies."
She noted that many senior-targeted programs might exist of which the Town is not aware. 
For more information on AARP Livable Communities, visit https://www.aarp.org/livable-communities.