It looks like the Adams Farm area will be getting a tire store — and Greensboro getting more property — after the Greensboro City Council unanimously approved a Mavis Tire Supply, LLC, application for rezoning and annexation. The Council took less than five minutes to make their decision on both requests.
In June, the city's Planning and Zoning Commission unanimously approved the rezoning request. The annexation request only goes before the City Council.
Mavis Discount Tire applied for the approximately 1.6-acre property at 5701 W. Gate City Blvd. to be rezoned from County Residential Single-Family to City Conditional District — Commercial Medium. Before the Planning and Zoning Commission meeting, the company added several conditions to their original application, including orienting the garage bay doors toward West Gate City Boulevard, no access from Anson Road, addition of a minimum 6-foot high fence or wall between the parking lot and the adjacent residential property at 5705 Anson Road, installation of an evergreen landscape buffer adjacent to the Anson Road residence, a vegetative buffer between the buildings and parking areas and Anson Road, and, finally, business hours for the tire company to be between 8 a.m. and 8:30 p.m.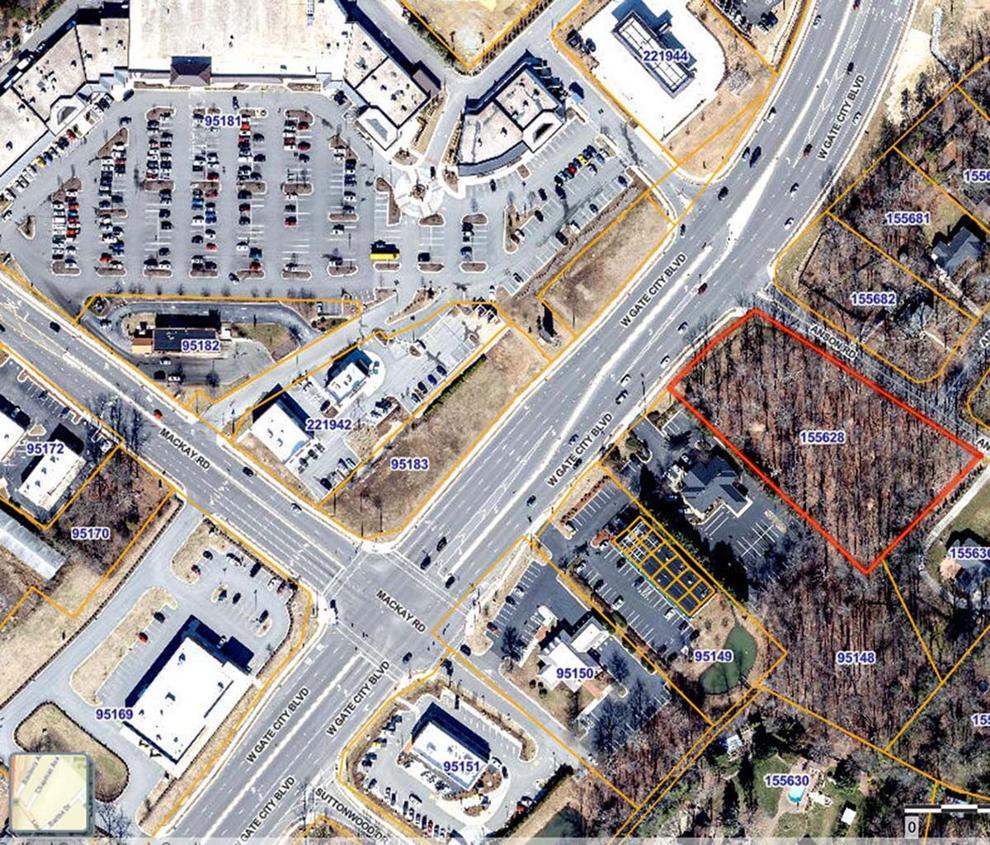 Three additional conditions were added by the applicant prior to the Council's vote, namely, to prohibit convenience stores with gas pumps, sexually-oriented businesses, and funeral homes and crematoriums.
The property is across the street from Adams Farm Shopping Center. The site is at the corner of Anson Road and is considered to be on the edge of the Sedgefield community.
Although no one spoke during the public hearing session, it is believed Sedgefield residents were not happy with the rezoning. 
Councilmember Tammi Thurm praised the applicant and its land use attorney, Marc Isaacson, for working closely with the neighbors and adding extra conditions to the original application.
"This is definitely the kind of partnership we like having come into our community," Thurm said.
Mavis Discount Tire has several locations in the High Point/Greensboro area. It specializes in tires, brakes, alignment, shocks, struts, oil change, batteries and state inspections.