Fifty-five men attended the Constitutional Convention in Philadelphia in 1787, but none were there the entire time. On the last day, of the 42 in attendance only 39 signed the Constitution. Three were from North Carolina.
North Carolina had five delegates at the Convention, but William R. Davie, known as the "Father of the University of North Carolina," and Alexander Martin, the governor at the time, were both back home in North Carolina when the Constitution was signed. 
North Carolinians who signed the document: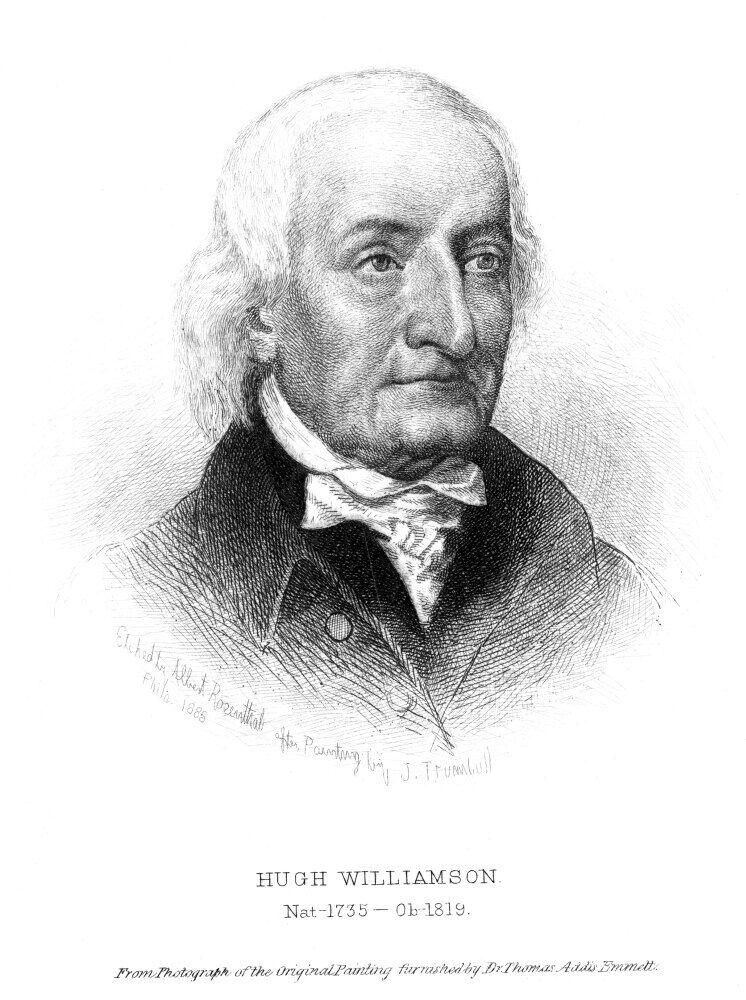 • Dr. Hugh Williamson was the leader of the N.C. delegation. He was an ordained Presbyterian minister who had gone to the University of Pennsylvania, as well as a surgeon who served as the Surgeon General during the Revolutionary War. Dr. Williamson also was a mathematician and an astrologer. He was a friend of Benjamin Franklin's and even conducted experiments in electricity with Franklin. He made 73 speeches at the Constitutional Convention and served on five committees. During a Q&A session of a lecture on C-Span one author was asked which founder he thought would most likely fit into society today with all our advance technology. He answered that Ben Franklin would have to be one, but he thought Dr. Hugh Williamson from N.C. was the most cosmopolitan of all the delegates to the Convention.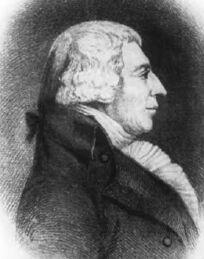 • Richard Dobbs Spaight was a wealthy planter. He was orphaned at the age of 8 and sent to live with relatives in Ireland, where he graduated from the University of Glasgow. His uncle was the Royal Governor Arthur Dobbs. Spaight was only 22 when he served as an aide to Richard Caswell during the Revolutionary War. He was one of the few delegates who attended every session of the Convention. Spaight proposed the 3/5 amendment during the Constitutional Convention. This said that three of every five slaves would be counted for determining representatives in the House of Representatives. He was also one of North Carolina's governors. Spaight was very ill when he and a political rival fought a duel. Being too weak to hold the pistol, he was shot and died several days later.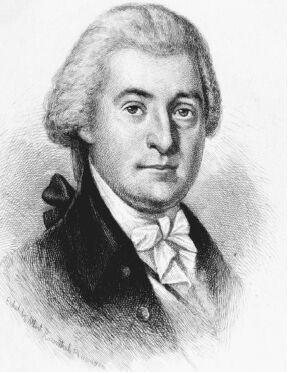 • William Blount was a merchant, planter, land speculator and paymaster for the N.C. militia during the Revolutionary War. He was a big proponent of the rights of the common man, but did not have much to say at the convention. Benjamin Franklin talked him into voting for the Constitution. Blount missed an entire month of the Convention because he was serving in the Continental Congress. 
He was considered a charming man, but was not altogether honest as he used false names to aid him in purchasing land grants. George Washington appointed him as the governor of the territory that became Tennessee. Blount was impeached by the Senate for plans to turn over land to a foreign country and found guilty. He was ousted from his seat in the Senate.