Every year about this time, the story of Jamestown's most famous "resident" resurfaces. Even though Lydia never lived in Jamestown, her spirit seems to have remained after her death near the old railroad underpass around 1924.
Jamestown is an old community, settled in 1752, so there are bound to be several other ghost stories for a town nearly 270 years old.
Here are a few.
Jamestown Public Library
It's not known if a study has been made about the interests and intelligence of ghosts. One would suspect they have a lot of time on their hands. There is at least one that hangs around our local library.
Former library manager Cathy Durbin heard footsteps in the library on at least two occasions, and one time she heard the front door slam shut, but there was no one around.
"I don't believe in ghosts, but I heard what I heard," she once said. "They had to be fast people to get away."
A cookbook went missing from the shelves for several weeks, Durbin also remembered. Staff scoured the library and couldn't find it. Then, it reappeared on the shelf, right where it should be.
When restoration was being done on the building in the late-1980s to prepare it for library use, contractor Burley Dennis told the Jamestown News in 2008 he couldn't say if it's haunted or not, but appears to lean toward the spooky. 
"I was down in the basement and heard footsteps," he once recalled of the time he was working on the building. "I went upstairs real fast and didn't see anyone. I went back downstairs and asked the men who were with me if they had heard footsteps and they said 'yeah.' I went running outside to see if there was anyone who came and left. Nobody.  
Shubal Coffin House
Dr. Shubal Coffin used his home on Main Street as his office and as a hospital during the Civil War. No matter how good Coffin's skills were, some of his patients must have passed away.
Locally called the Yellow House, and now the home of Black Dog Home and Café, in recent years, the home has housed various businesses. Several customers have reported seeing a Confederate soldier on the front steps. One lady remarked that the man looked very convincing as a soldier, and then was shocked to learn there was no one standing on the steps.
Beverly Foster, who once owned Beverly Hills on Main in the Yellow House, felt she may not have been the only occupant. There might also be a woman in the house.
"She called my name," said Foster in 2008. "About a year ago I was turning the lights out upstairs and she said 'Beverly.' I got downstairs in a hurry. I'm getting goose bumps just telling you.
"Others have told me she's a young woman from the Civil War era. Several people have felt her presence. Some have seen her in the upstairs room closest to Main Street. Others have passed her on the stairs."
It shouldn't be odd to find a ghost here. After all, it is the Coffin house.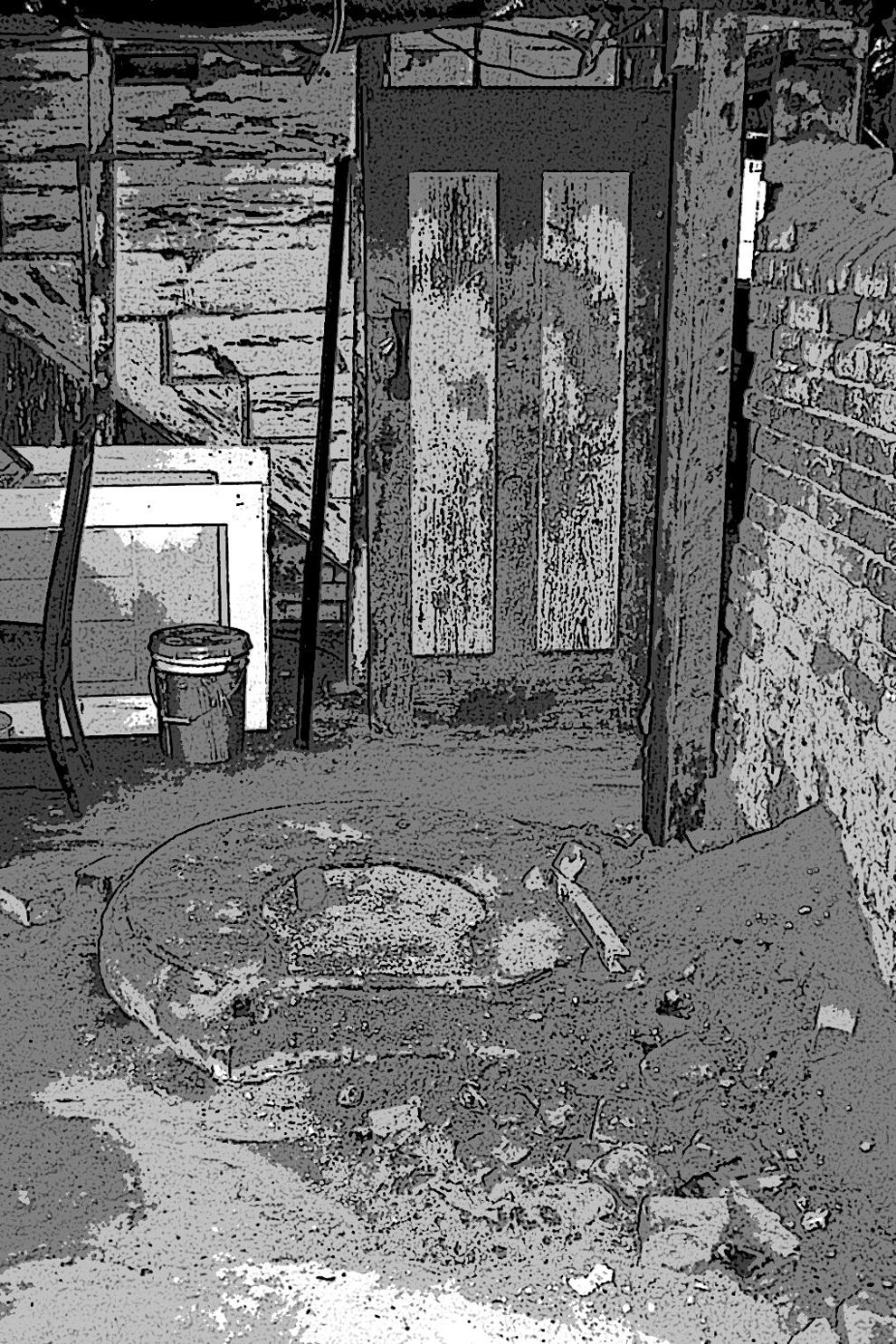 Adams Farm
Reports tell of a young woman who had just moved into Adams Farm with her husband and two children.
One summer evening she went exploring alone along the trails. She soon found herself in the woods. No one was around and it was growing dark. 
As she walked, a cold chill passed over her and she felt as if she was no longer alone. No one answered when she called out.
The second time she called she was answered by the baying of a hound but she thought it was a neighborhood dog. Soon she heard another baying hound, then another as if they were chasing something. She saw nothing but the sounds got closer and closer. 
The woman began to run. Just when she thought the dogs would attack her, she saw a man on horseback, holding a rifle, looking straight at her. She was too terrified to move. Then he disappeared.
When she got home, the woman told her husband who remembered hearing similar stories by other residents. They think the man is John Hampton Adams, former owner of the property, which was originally a hunting preserve. He supposedly built a large house overlooking the lake but died before living in it. 
Pilot Life Building
These days, the buildings and campus on High Point Road across from Sedgefield look like they could harbor spooks – and perhaps some do inhabit the property.
Over the years, Jefferson-Pilot employees reported "inexplicable events" taking place at their old headquarters. 
One day a new employee heard stomping noises from the floor above. She reported it to a co-worker who could not explain the noises. The two were on the top floor so there was no office above them and no work was being done on the roof.
A friendly apparition appeared in a hallway one day in the mid 1980s. An employee saw a man walking toward her. 
She sensed that he was a gentle spirit but was still panicked by what she saw. She didn't believe in ghosts but was sure she had seen one. 
Co-workers took her into a conference room to calm down and among the photos of past and present officers lining the walls she saw the man. It was Lacy McAlister, son of Pilot Life founder and Sedgefield developer A.W. McAlister, who had died several years earlier. 
Castle McCulloch
What is now Castle McCulloch was once the rock engine house of the Deep River Gold Mine. Undoubtedly, there are ghost stories connected to the mine, but only two have come to light.
The story is told of an angry foreman pushing a young slave from a window. The boy landed on a rock in the creek and was killed. Although his spirit has not been seen, apparently reddish stains from his blood could still be seen on the rock years later.
Another tale is of two arguing miners. As one was starting to climb down a mine shaft, the other cut the rope. Screams and thuds can still be heard.
Coffin-Tilden House
It's possible that Shubal Coffin's first house on Main Street next to the Mendenhall Homeplace houses another phantom.
Generations of residents have reported hearing steps softly climbing the stairs, but no one ever appears on the next floor.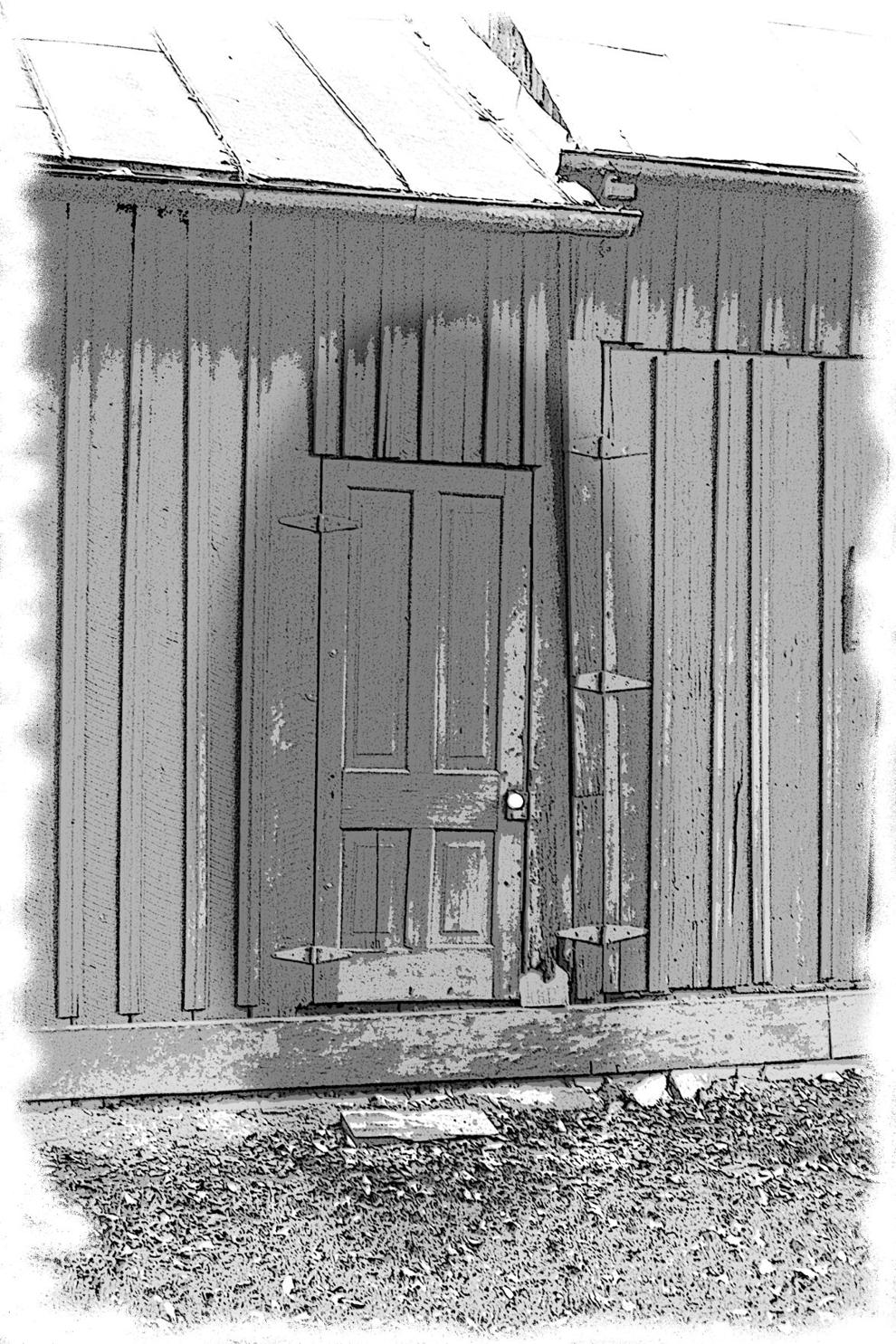 Mendenhall Homeplace
Perhaps an apparition at Mendenhall Homeplace is the second most famous specter in Jamestown, after Lydia at the bridge.
Minerva Mendenhall, the oldest child of Richard and Mary Pegg Mendenhall, was the last family member to live in the house, dying in 1900. It is Minerva that is claimed to still inhabit the Mendenhall house.
The story is told that at the turn of the century, a new tenant came home after a hard day's plowing. As he waited in the yard for his wife, he saw a woman come down the stairs, cross the porch into the kitchen, then move through the dining room and back onto the porch. 
Disturbed, the man went for his rifle. He saw the woman again and fired several times at her with no results. 
When his wife came home, they packed up their belongings and left, leaving behind bullet holes in the walls.
More recently, during the Bicentennial, several women saw a lady in Quaker dress and bonnet walk past them in the yard, going from the house to the barn. At the barn, the lady stepped onto a stone step, opened the door, and went inside. The women, thinking she was a docent, followed, only to find no stone step and the door nailed shut.
A variation of the story has the woman walking through the door.
A woman has been seen sitting in the kitchen. She told a young girl to get out of her house.
Lee Woods, of Carolina Ghostly Investigations, visited the Homeplace in 2006. He asked if anyone wanted to speak or show herself and thought he heard a faint woman's voice saying, "I can't do that."
The Historic Jamestown Society doesn't really want a lot of publicity about a ghost for the plantation, feeling it detracts from the mission, which is educating people about Quakers, the anti-slavery movement, and life in the 19th century. 
Still, curious visitors can watch a short video produced for the society. In it, a figure walks from the house toward the barn.
Of course, it's not really Minerva in the video … or is it?