(This article originally ran in the Jamestown News Sept. 8, 2010.)
On Sept. 11, Tad Tadlock won't be glued to the television watching recaps, nor will he be reading about the 2001 terrorist attacks or attending memorial services.
He doesn't need reminders.
He was there.
And except for a few names, he can still remember every detail.
"It's like a loop film in my head. It's there in front of me. Will that ever leave me? I don't think it will."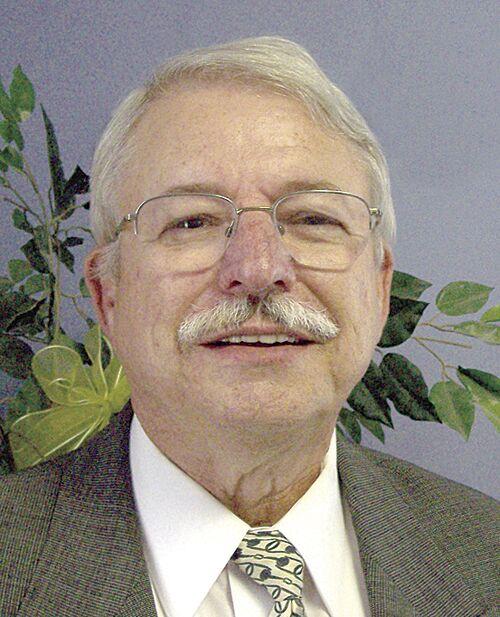 On that fateful day in 2001 he was attending a rookie class for his employer, Morgan Stanley on the 61st floor of the World Trade Center's South Tower in New York City.
"I was supposed to be there for six weeks," Tadlock recalled. Even though he had once worked in the city for five years, he and some friends planned to visit the tower's observation deck on Tuesday evening to get a view of their surroundings.
"Little did we know, there wouldn't be an observation deck by Tuesday night."
Tadlock recalled that, during a break, he looked out a window on the south side of the tower, a view showing the Statue of Liberty and Ellis Island. He believes the time must have been around 8:45 a.m. Suddenly he saw scores of 8 1/2 x 11 paper flying through the air.
"I lived in New York City for five years, but I have never seen a ticker tape parade like that," he recalled thinking. Just then, his friend Chris said that something terrible had happened in the north tower.
"We need to get out," Chris said.
Leaving their bags and cell phones in the conference room, the men joined thousands of others crowding the stairwells of the South Tower.
"A lot of people were on cell phones but only one guy was panicking, pushing his way down.
"We were wondering what happened and thought a small commuter plane accidentally hit the first tower."
Tadlock said it was slow moving down the stairs but building marshals had been trained in evacuation procedures following the 1993 bombing. He made it down to the 43rd floor.
"It came over the PA that there had been an accident on the North Tower but that it was under control." Elevators began operating again and everyone was allowed to return.
While most people continued down to the ground, Tadlock said he did something stupid – he went back for his cell phone.
The elevator Tadlock used was on the north side of the South Tower, facing the North Tower. When he arrived back on the 61st floor, he looked out the window.
And saw what had happened.
He described the horror of the next few moments in detail so graphic that, even now, it was difficult for him to finish without choking up.
"I told Chris, 'Let's get out of here.'" 
Just then, the second plane hit their building between the 77th and 85th floors.
"I don't remember hearing the sound, but (the building shook) like a buggy whip." Tadlock made a back-and-forth whip-like motion with his arm indicating how the building rocked.
"(I thought), 'This is no accident. We're under attack – but by who? Who would attack us?"
The men's earlier pristine view of the Statue of Liberty and Ellis Island was now obscured by a bright orange glow.
They started back down the stairs.
"I graduated from N.C. State in engineering and knew stairwells were the safest place." But this time, Tadlock noticed cracks in the walls that weren't there before and there was more nervousness from the others trying to escape. Firemen were coming up the stairs as the throng was going down.
"But there was no panic. Most of the people knew they needed to evacuate. Everyone was so wonderful, helping each other."
Tadlock admitted he must have been somewhat in shock. He still had his suit coat on and felt cold. But after someone commented that he must be used to the heat in the building, being from the South, he felt the heat and broke out in a sweat.
"The main thing that kept me going was the 23rd Psalm. I kept repeating, 'Yea, though I walk through the valley of the shadow of death, I will fear no evil, for thou art with me.' When I was cold, I felt the presence of the angels and Jesus and God.
"I never had any fear of dying in the building. I knew I'd get out."
By the time he got to the mezzanine, shops there had already been looted.
Once he got out of the building, he started walking. Tadlock said he wanted to go to the river where it was open. If the building went down, he figured he could jump into the river to escape debris.
After walking several blocks away from the World Trade Center, Tadlock realized he needed to go back to help.
"I should be back there helping people," he recalled. "But I didn't know what I was going to do."
But at that moment, the South Tower – the one he had been in – began falling. Tadlock said the sky turned black, like the hoard of locust, in the Bible, blocking the sun.
He started running away again, managing to duck into a hotel lobby to escape the dust but he didn't stay long. A very pregnant woman needed assistance so he helped her to an aide station along the East River. The two covered their faces with towels to keep out the dust.
"I still have that towel. Some day I'll take it back."
Tadlock's hotel was about four miles from the towers, so he decided to walk back.
"When I got to 16th or 18th street, I could hear the oohs and ahhs. The first tower was coming down.
"One tooth was missing (from the skyline), then the other one went down.
"I went to a little park and just boohooed. Then someone joined me and we patted each other on the leg and shoulder."
The attacks began about 8:46 a.m. but Tadlock was not able to reach his wife Barbara until after 1 p.m.
"I (had) hoped my family wasn't looking at this on television. I was wrong."
Being afraid his younger daughter would see it on TV at school at High Point Andrews, his wife picked her up from school. She didn't know her father was in the WTC.
On Thursday, two days after the attack, Tadlock was able to hitch a ride home with the father of one of another daughter's friends.
"We were talking the whole way. It seemed like it took just two hours to get to North Carolina."
Today, the Tadlock family has immersed themselves in Jamestown United Methodist Church, which they joined about six years ago. Tadlock even sings in the choir. He feels his experience has led to a deeper religious commitment.
Tad Tadlock will probably spend this Saturday in the warmth of his family and close friends.
He has not been back to New York City since.