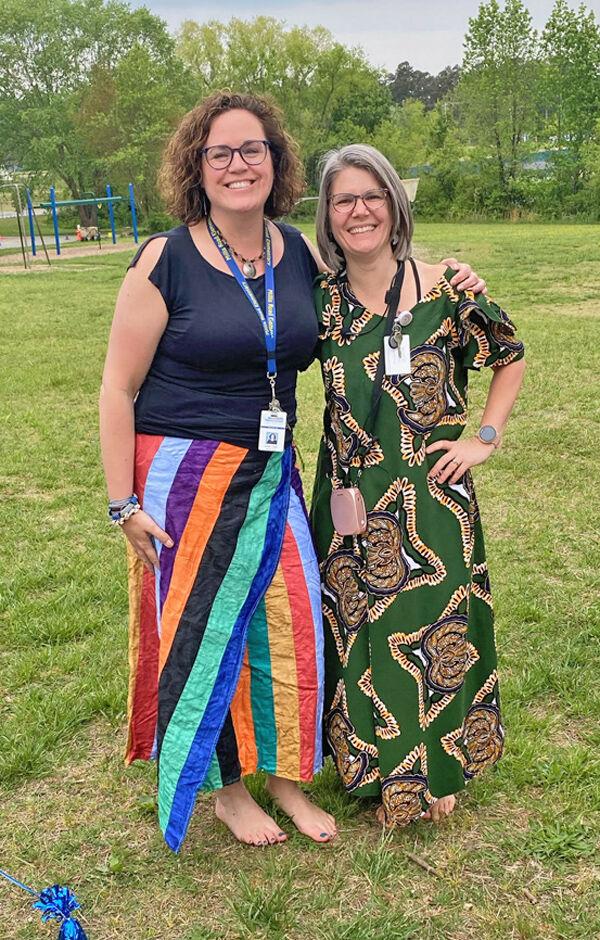 When Tammy Larrick, the art teacher at Millis Road Elementary School, was considering a school-wide service learning project 10 years ago, she wanted it to be something that evoked empathy as well as action. Her outreach pastor at Westover Church in Greensboro put her in touch with the Ntibonera family from the Democratic Republic of Congo and the idea of a shoe collection for people in the Congo evolved.
"The Ntiborneras include nine siblings who were refugees from the Congo," Larrick explained. "Although they are now adults, many have gone through the Guilford County school system. Each summer, they take the shoes we collect to the Congo."
Although the shoe collection was important, Larrick wanted students to experience what it is like to be barefoot at school and at play. The annual One Day Without Shoes event, which leads into a three-week collection of shoes, teaches how living without footwear can impact the health, education and self-esteem of children around the world.
For one day in late April or early May, students are given the option to remove their shoes in the classroom and participate in outdoor activities barefoot.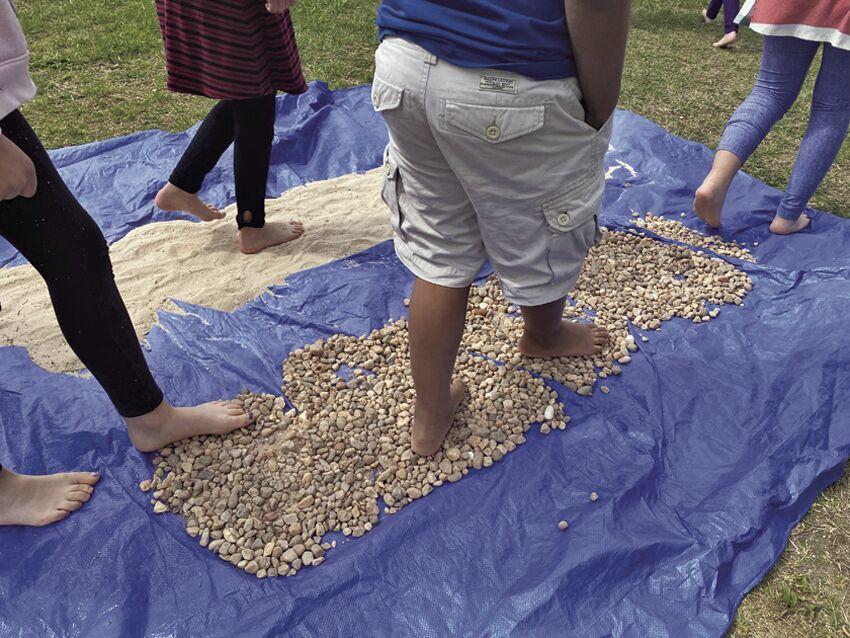 "You cannot understand what it is like for another person until you have walked in his shoes — or in this case, without shoes," Larrick said. 
"Instead of having one of their special classes, such as art, music, physical education, media or technology, they go outside where they walk paths of pebbles and sand and have dance and P.E. classes in their bare feet. Many of the students have been doing this since they were in kindergarten."
A discussion about weather conditions in Africa helps students understand the type of shoes needed and kids are encouraged to get their families and communities involved.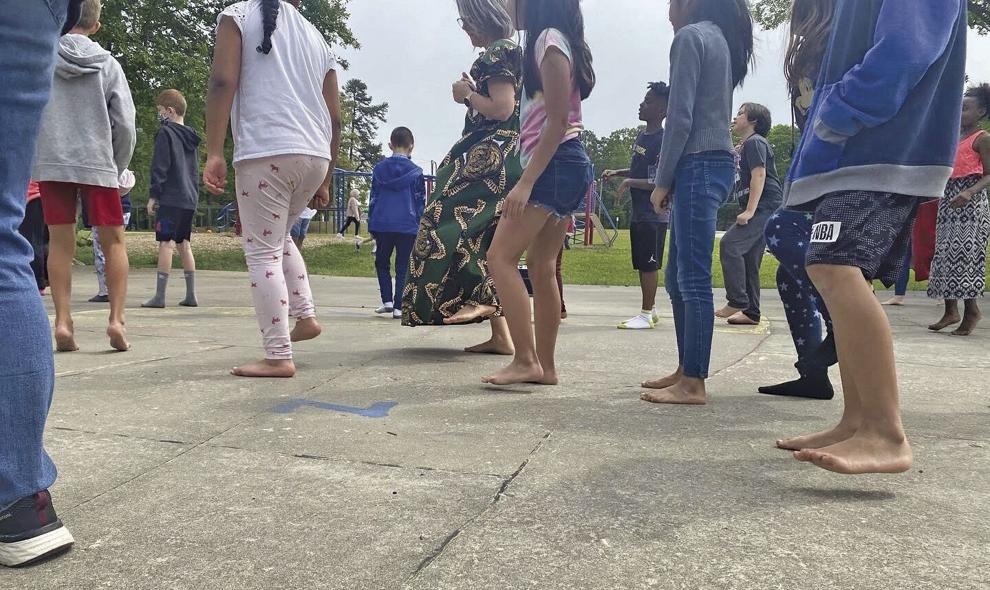 The reaction of students to the project is varied. Some say they need to thank their family for shoes, some would not want to go barefoot all day, every day, and still others say A Day Without Shoes is their favorite day of the school year.
"I have seen high school students who still remember and comment on the day," Larrick said. "I want children to understand why the shoe collection is important. A Day Without Shoes is an impactful way to do that. It makes it real for the kids. I plan to continue doing it."
This year's event was held April 29 and the shoe collection continues until May 20. Anyone who has new or gently used shoes they would like to contribute may bring them by the office at Millis Road Elementary during school hours.