It is probably safe to say that most people do not take resolutions made at the beginning of a new year with any amount of seriousness. Perhaps that is why so many resolutions are broken before or shortly after they are started. 
Goal setting, on the other hand, is a more intentional way to make desired changes in one's life. Setting goals is more deliberate than stating good intentions. It calls for a plan of action that will lead to attaining the goal. It involves thought, emotion and changes in behavior that move a person forward. The more ambitious one's goals, the more likely they will lead to putting forth an effort for fulfillment.
Goals should be specific, time constrained and attainable. Becoming a brain surgeon at the age of 61 might not be realistic. But committing to volunteer at a hospital weekly could become a reality. Likewise, vague goals or unrealistic time constraints could set one up for failure. That's why it is important to set goals that are clear, measurable and require action.
Goal setting can help in all areas of your life, including personal and professional. Goals do not have to be lofty. According to Tony Robbins, an American author, philanthropist, coach and motivational speaker, "Progress equals happiness," and setting goals gets us there. 
Also sharing your goals with others helps you continue to reach for them. It is good to have an accountability partner who can encourage you to stay on track.
Breaking larger goals down into smaller segments can provide motivation to continue. 
Several area residents shared goals they hope to accomplish in 2023 and how they plan to achieve them.
Andre – "I want to continue to try to live by the Bible. To do that I need to read the Word daily."
Cindy – "There are several goals I want to achieve. One is to save money. I could do that by growing my own food, owning chickens or even riding a bicycle when possible instead of using a car. I also want to help others more by becoming involved in volunteer work. And I plan to stay away from political battles by looking at controversial news less."
Shelley – "I intend to be more efficient with my homeschooling. It is harder with only one child left to school than when I had several. But I will treat it more like a job, get dressed each morning and stay focused on my son's schoolwork until quitting time."  
Lynn – "My goal is to resume an exercise program. I have some equipment and I plan to use it again."
Timothy has set two goals, professional and personal – "Professionally, I plan to develop my team at Ralph Lauren into a high performance team though training and quarterly goal-setting events. We have teams in different countries and I want each to communicate more and create relationships with our partners. Personally, I want to spend more time on my spiritual life by studying the Word of God and applying it to my life and by attending church each week."
Carol – "I want to get back into exercising regularly. I had a physical setback this year and I want next year to be the one I get back into (reasonable) shape. I plan to begin walking again."
Jalen was perhaps the most precise in establishing goals for 2023 – "I made a list," she said checking her phone. "I want to be a homeowner and plan to start back searching for a house. I also want to start my own online business and think I can best do this by taking some classes at Bennett College to learn more about it. I am going to see if I can move up in my current job with human resources." Jalen is in the process of creating a vision board to help her move forward with her goals. "I am doing four quarterly vision boards instead of a yearly one to break down my goals into increments."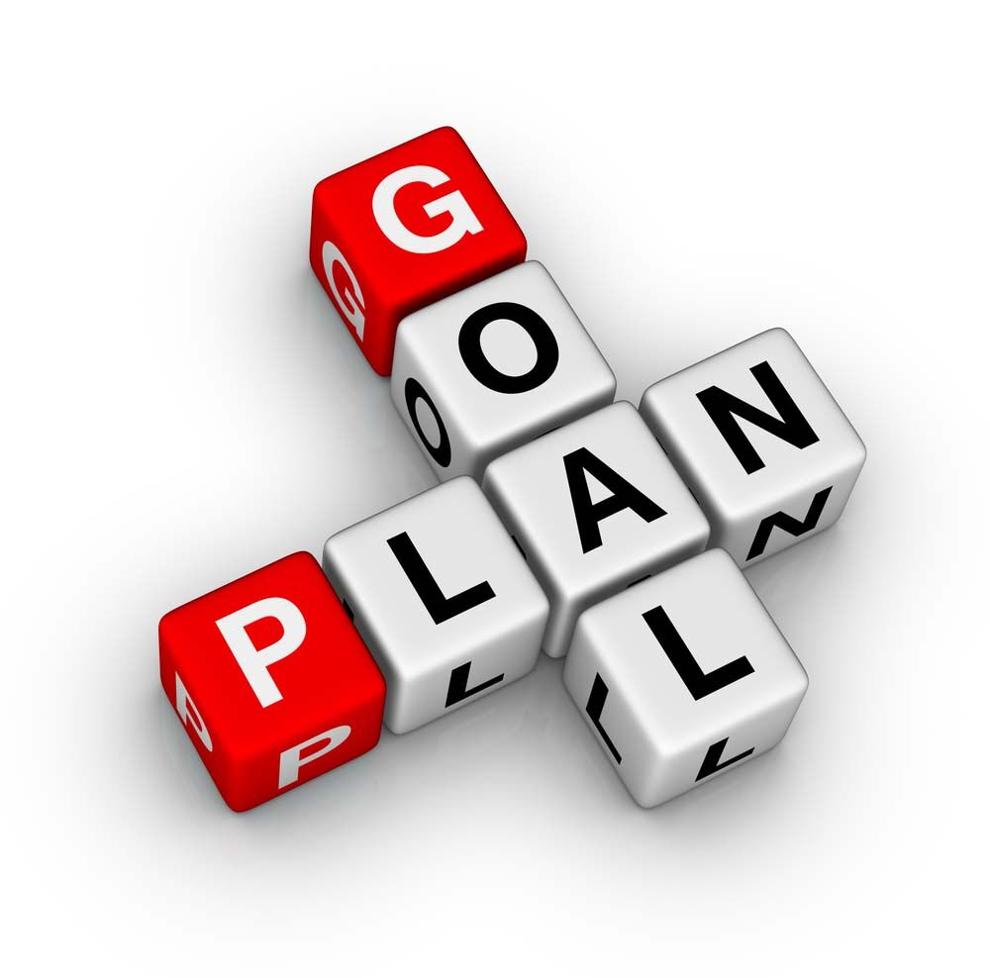 Setting goals and achieving them
Based on suggestions by Tony Robbins
• Brainstorm a list of things you'd like to achieve, create, do, have, give and/or experience. Write down as many as possible within an allotted time.
• Choose your top four, the ones that excite you the most. Create a vision for each goal by writing a paragraph about why you want to achieve it. Decide on what you most want to work.
• Break your big goals into smaller ones. Note if they are specific, measurable, achievable, realistic and time-bound. Breaking down your goals helps them be more concrete and easier to achieve. 
• After deciding on a goal, visualize accomplishing it on a daily basis. 
• Find someone you trust and share your goals with him or her. This will make you more accountable.
• Set short- and long-term deadlines that push you forward to accomplishing the goal(s) you envision. Stay committed to your decisions, but flexible in your approach, while not losing sight of your ultimate goal.
• Celebrate small successes all along the way, not just at the end.