The grounds with three sprawling magnolia trees now house a new senior assisted-living facility.
"It seems only right to honor the long-standing nature that was home to the property long before we acquired it," said Dr. Elysa Graham, director of Magnolia Manor at Sedgefield Assisted Living & Senior Care Solutions, located at 3006 W. Sedgefield Dr. "This location was selected because we fell in love with the house. We were new to the area and had no idea about the nearby golf course and since moving, there has been much building and improvement to the area. We are very pleased with the privacy and beauty the location offers."
The grand opening was July 15.
Magnolia Manor is a labor of love created by two nurses who happen to be mother and daughter. It is cottage-style micro-assisted living created to care for those who are aging and are no longer able to be cared for at home. Up to five residents can live in a home-away-from-home environment with a family-style atmosphere. There is 24/7 on-site medical staff trained in CPR offering assistance with daily living activities. Support staff includes nursing assistants, registered nurses, nurse practitioners, drivers, cook, functional movement specialists, physical therapists, psychologists, counselors, yoga instructor and an activities director.
"Micro-assisted living is a term we use to separate us from the large commercial assisted-living locations in the minds of consumers," Graham said. "We are technically a family care home overseen by the state of North Carolina, designed to provide a home-like environment for aging seniors who can no longer live at home without assistance. It is the same care one would receive at a large local assisted living but in a small intimate setting."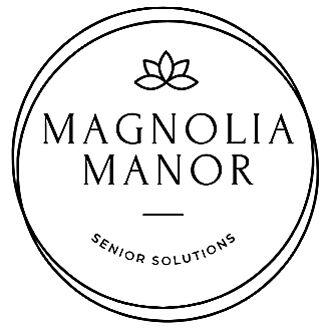 Some senior-living services offered include mental awareness stimulation, exercise, assistance with weekly shopping and errands, laundry and house cleaning, bathing, dressing, and perhaps most of all, companionship and conversation with residents.
Residents can keep their personal physician or a geriatric specialist can be arranged. A registered dietitian will create meals for each resident. There are daily activities, weekly outings and monthly cultural events.
The home is just inside Sedgefield's entrance off High Point Road, across from the old Pilot Life Insurance property, which is currently under development. Improvements included major landscaping overhaul, the addition of a hallway that leads outside for remote exit safety, ADA compliant bathrooms and exits with handrails, grab bars, comfort toilet height, and a tucked away nurses station. Basically, however, it looks and feels exactly like a standard single-family home.
Four bedrooms – two large, two small – all with televisions and private bathrooms that can accommodate singles, couples or double occupancy.
Dr. Graham moved to the area in 2017 after 13 years of active duty as an army nurse and as a civilian registered nurse and nurse practitioner. Her master's and doctoral degrees focus on geriatrics. She has completed and still pursues specialty courses in family practice, cardiology, diabetes, business and health education.
Cynthia Ann Kerr, Graham's mother, is also a registered nurse and veteran. A nurse for over 40 years, she specializes in mental health, home health, wound care and care of soldiers and veterans.
"Caring is a calling, more than a thing we do or a particular action we take," Graham said. "Caring is a way of life.
"Magnolia Manor at Sedgefield is honored to have the opportunity to serve members of the Triad community. As we exit the pandemic-related uncertainty, we are so excited to offer a fresh care option to support the seniors of our community and beyond."
For more information, visit www.magnoliamanorseniorsolutions.com, call 336-763-7567 or email info@magnoliamanorseniorsolutions.com.