In his 30s, Al Romano's goal was to become a certified executive chef. Once he obtained that goal, however, he was not satisfied.
"Every time I reached a goal, I made a new one," Romano said.
His career as a chef has provided numerous experiences and recognitions for his craft — the most recent is induction into two of the oldest chefs and cooking societies in the world, le Chaine des Rotisseurs and L'Academie de Brillat-Savarin.
The Chaine des Rotisseurs is an international association of gastronomy established in more than 80 countries. With nearly 25,000 members, the association is composed of amateurs and professionals who appreciate fine cuisine, whether they are hoteliers, restaurateurs, executive chefs or sommeliers.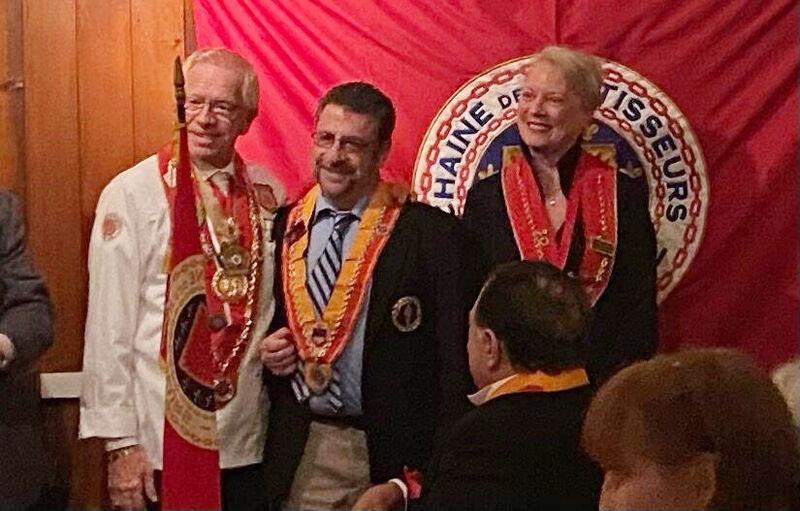 The L'Academie de Brillat-Savarin encourages a technical and detailed understanding of foods, their preparation and effect on the senses. It also promotes excellence among the society's professionals in the food industry, those dedicated to promoting education and enjoyment of fine food.
A friend, Chef Reimund Pitz, recommended Romano for membership in the organizations.
"It is an honor to be rubbing shoulders with the best chefs in the world," Romano said.
When he was a teenager working in a small restaurant in New York as a dishwasher and prep cook, Romano never imagined he would obtain the level of his profession he enjoys today. He is currently chef-instructor/professor of Culinary Arts & Hospitality Management at Guilford Technical Community College and southeastern director of the American Academy of Chefs.
"I learned to cook as a kid," Romano noted. "When my family worked, I had to fend for myself and experimented with food. By the time I was a senior in high school I was doing a bit of everything in the restaurant where I worked."
Following graduation, Romano attended a community college where he received a degree in Hotel Restaurant Management. He continued his education at the Culinary Institute of America. 
"I enjoyed cooking and found I was good at it," he said.
In 1984, three weeks after graduation from the institute, Romano had the opportunity to participate as a chef traveling across country in an 18-wheeler used as a mobile kitchen/dining cart for the Olympics. 
Working as an executive chef in Virginia and later at a country club in Winston-Salem brought Romano south. While attending a chefs' meeting he connected with John Berardi, a fellow student from the Culinary Institute of America and chair of the culinary department at GTCC, which put the wheels in motion for Romano to teach there. 
When asked if he was interested in teaching, Romano hesitated, feeling he did not have the experience. In 1992, he accepted a position as an adjunct teacher for a couple of classes at GTCC while continuing his work at the country club. During this time, he also started his own company, Fire and Ice, making ice sculptures.
"Once I started teaching I knew I wanted to do it," Romano admitted. "I could see that I had the power to change people's lives. In 2002, I accepted a full-time job with GTCC.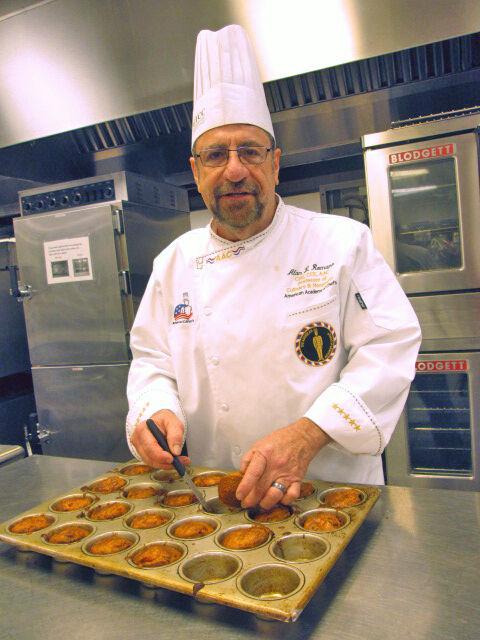 "I like to see the passion of the students and continue to see students I have taught doing really well in the business. I enjoy mentoring others and sharing my knowledge – especially with young people who I can help in their careers."
Romano feels a community college offers "a lot of bang for your buck." 
"I believe the instructors in my department are some of the best," Romano said. I know the culinary department is good because my daughter went through it. Everybody has a talent, you just have to find it. You get out of it what you put into it."
In addition to the satisfaction of teaching, Romano says his job offers the opportunity to meet lots of different people. In June he will travel to Atlanta to judge the World Competition of Young Chefs. In July he will go to Los Angeles for a conference of the American Culinary Federation.
Romano has garnered numerous recognitions throughout his career as a chef. Last year he received The Sharing Culinary Traditions award from the American Academy of Chefs, and he also gained full professor status at the college. For years he has appeared in cooking spotlights for local television shows. An opportunity to appear on a national television show was canceled due to Covid, but he hopes that will be renewed in the future.
"In fact, I would like to be on any television show or in a movie," Romano said. "It does not have to be anything big, just a little part. Some day I want to write a book, maybe something like "Cooking to Impress," he added with a laugh.
Cooking may be his first love, but his second is cars and motorcycles. During Covid, he built his first car — a Corvette.
As he looks to the future, he only knows he is not ready to retire any time soon.
"I like my job and the people I work with," he said. "We are like a family. Every day is something new. Whatever the future brings, I want to have fun doing it.
"All the titles I have are nice, but in my world it is an honor to be called chef. That is a title I am proud of."