Members of the Ragsdale High School Interclub are planning a Trunk or Treat for the community on Oct. 29 from 1-3 p.m. The free event will be held in the visitors' parking lot in front of the school and include games, face painting, candy and themed decorated cars. Food will be available for purchase from Taco Bros. and Kona Ice food trucks.
Parking is available in the lot near the baseball field.
"Activities are geared toward elementary school children but anyone is welcome," said Lyric Matthews. "Last year there were over 600 people who attended the 2-hour Trunk or Treat and this year we expect between 500-700."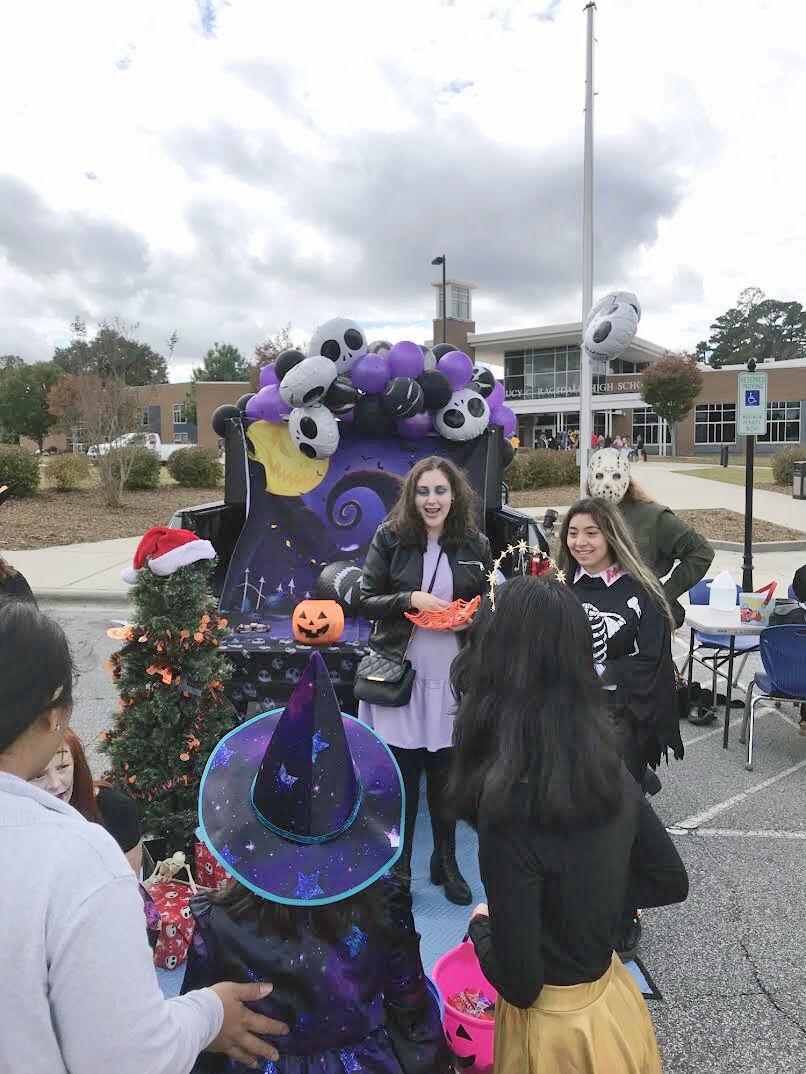 Interclub is a combination of all the clubs at Ragsdale, which enables them to plan such a large event. Members of each club donate candy and volunteers decorate a vehicle for the occasion. 
"There is a competition among the clubs for the best decorated," Matthews said. "The winning club gets $50 that has been donated by a staff member. Guests at the Trunk or Treat get a ticket, which they give to the club whose vehicle they think is best. Counting the tickets is also how we determine the number of people who attend."
Interclub began hosting Trunk or Treat in 2015, but the Covid pandemic forced the group to stop for a while. Club members resumed the event last year and it was so successful they hope to be able to continue it in the future.