Although the definition of pop-up retail, also known as pop-up shops or flash retailing, is opening short-term sales spaces before closing down, Amelia Cates hopes to continue her own version of a pop-up business well into the future.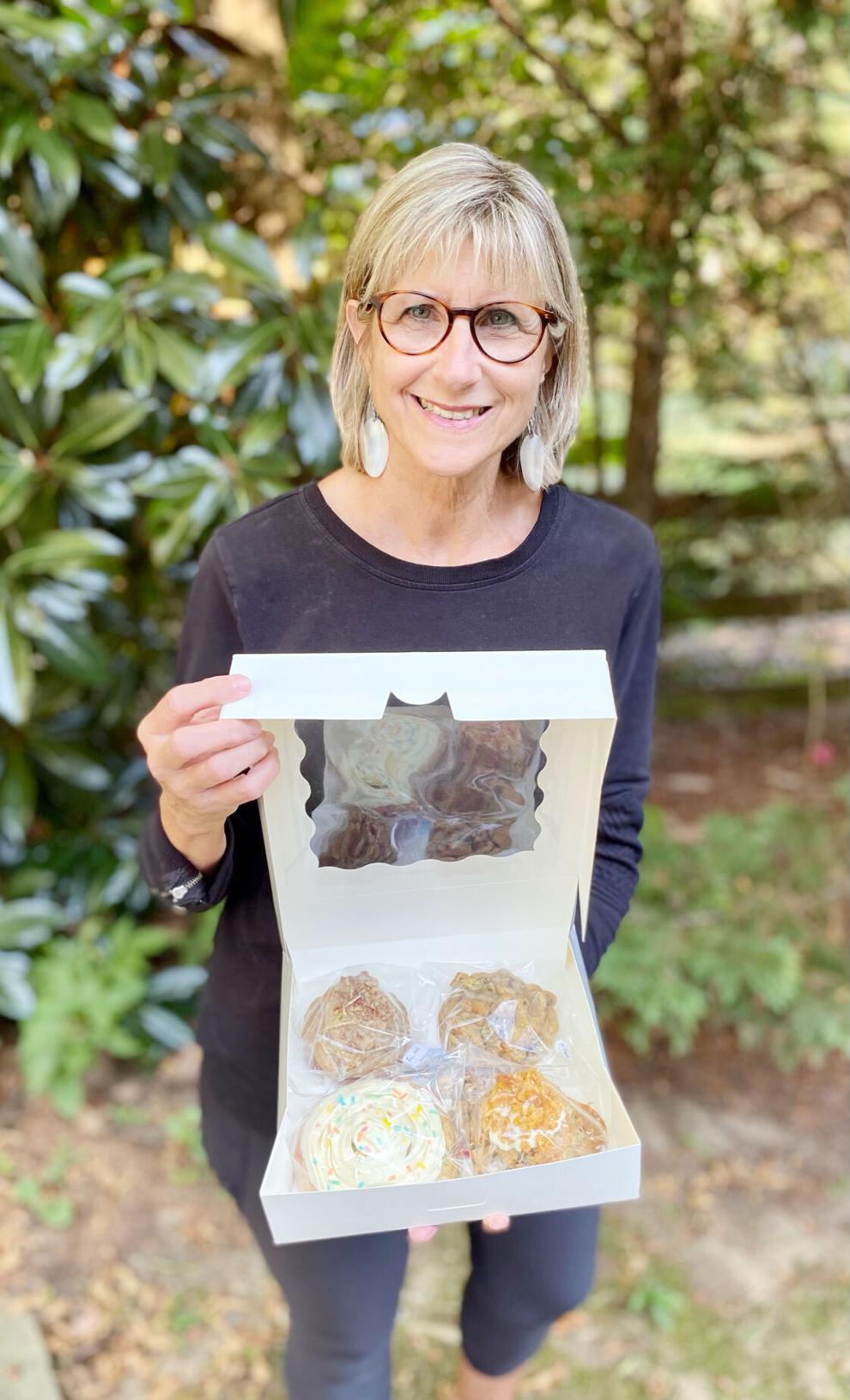 The Adams Farm resident calls her business Very Maggie Cookies and, of course, cookies are her specialty. 
"I consider them Levain-style cookies, similar to those sold in the famous bakery in New York," Cates said. "Each weighs at least 5 ounces and are heat sealed to keep them fresh longer. They will last 5-10 days and can be frozen up to three months.
"I like them warm. You can heat them in the oven for several minutes or in the microwave for 8-10 seconds." 
Cates' business is named for her mother, whom she said was a good seamstress and baker, among other things.
Cates migrated through a couple of endeavors before settling on baking cookies. She had started an Etsy store with her sewing, a skill learned from her mother, but ventured into creating royal icing decorated cookies after seeing her daughter-in-law make them. 
"I have always liked to bake and make desserts," Cates said. "I enjoyed being creative and detailed with the cookies. I had retired from my regular job so I could be available to help my daughter after the birth of her twins and I found I could build my cookie business on a part-time basis."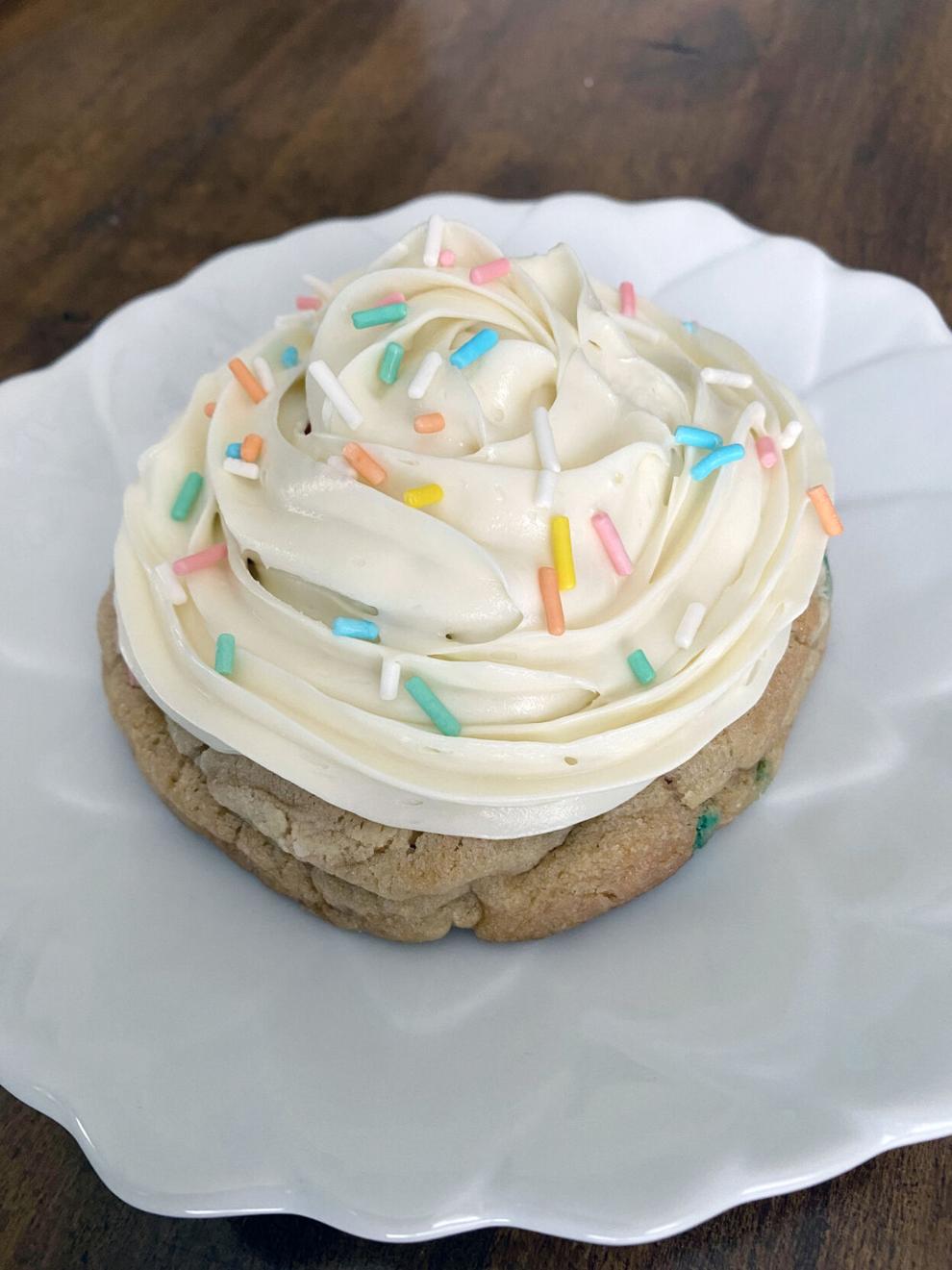 Cates currently places weekly orders of her cookies in the Black Dog Home & Café store in Jamestown and also has an Instagram account from which she sells. She advertises on her personal Facebook page and on a neighborhood email site.
"When I started my cookie pop-up shop, I had my home kitchen certified," Cates said. "I take orders a couple times a month up to a certain date and people can pick up their orders the day after that at my home. They pay by Venmo or Apple Pay and I deliver orders to their cars when they arrive."
Cates notes her cookies are special because they originate from a small local business. She currently features five types including chocolate chip-walnut, birthday cake, marshmallow chocolate crunch, pumpkin spice and dark chocolate with candy in the middle. 
From October to December, orders may be placed three times a month. As the fall and winter holidays approach she will include addition flavors such as apple cobber, pecan pie, cranberry and gingerbread. 
"As soon as Pumpkin Spice Oreos come out, I will have special cookies stuffed with them," Cates said. "The cookies make unique desserts for family gatherings, tailgate parties, or as gifts to friends and business clients.
"This pop-up business works for me. I hope people will try the cookies and love them."
The last day to place an order this month is Sept. 22 with pickup scheduled for Sept. 23. Cates may be contacted at 336-580-7060 or through her Instagram, #@verymaggiecookies.