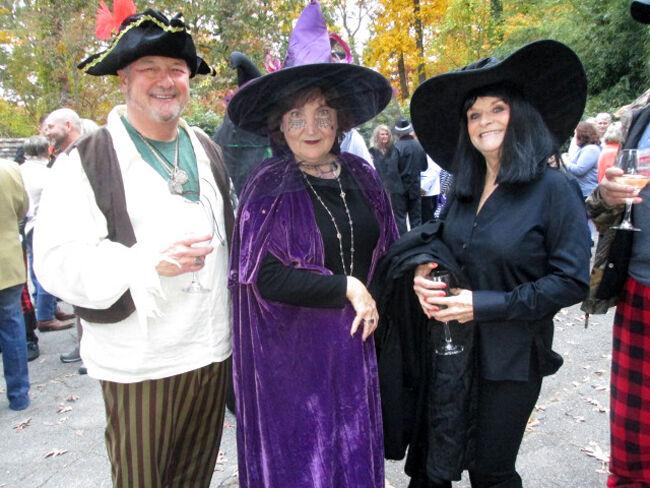 Two kinds of guests attended the annual Family Service of the Piedmont Pig Pickin' fundraiser Oct. 29 — those who enjoyed wearing costumes and those who simply enjoyed seeing all who did. Whichever the case, everyone found the event, "Pigs and Pumpkins: Masquerade Madness," filled with good food and fun. 
Costumes were judged and winners included "Most Unique," Sydney Harris and Lily Crane dressed as pigs in a blanket, and "Best Couple," Mark and Tamra Bingham who came as a lumberjack and tree.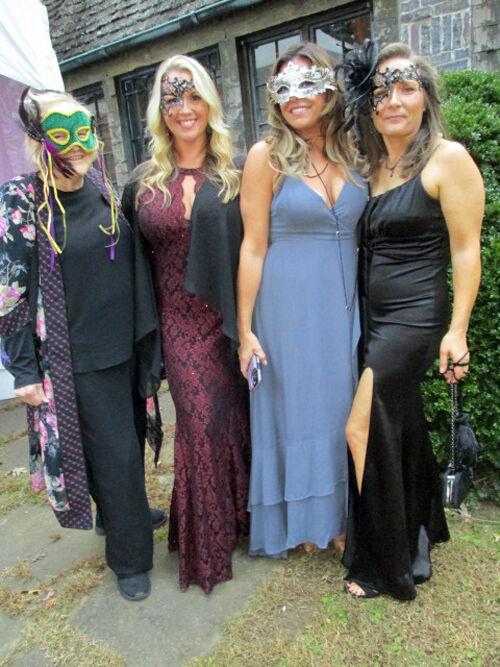 "Every year the themes have been good," said Carol Collins of Nashville, who often joins her brother Curtis for the Pig Pickin'. "I love dressing up so have especially enjoyed tonight's theme and 'Pigs and Poodles' that had a '50s theme. The fundraisers are for such a worthy cause."
Curtis Collins is a member of the board of directors for Family Service of the Piedmont and has been involved with the Pig Pickin' for 10 years, three of which he served as chair.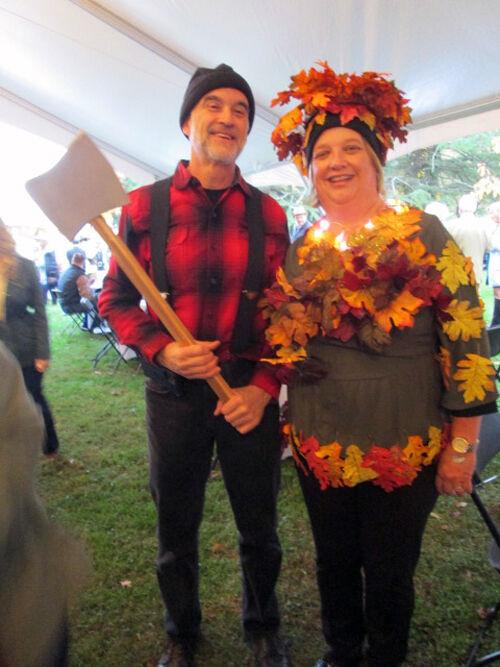 "These fundraisers are important because Family Service of the Piedmont directly addresses issues that are important to the health and safety of our community including domestic violence, child abuse, mental health and financial stability, he said.  
"They also make an impact on the individuals helped," added Kelley Canter, who served with her husband Ken as this year's honorary chairs.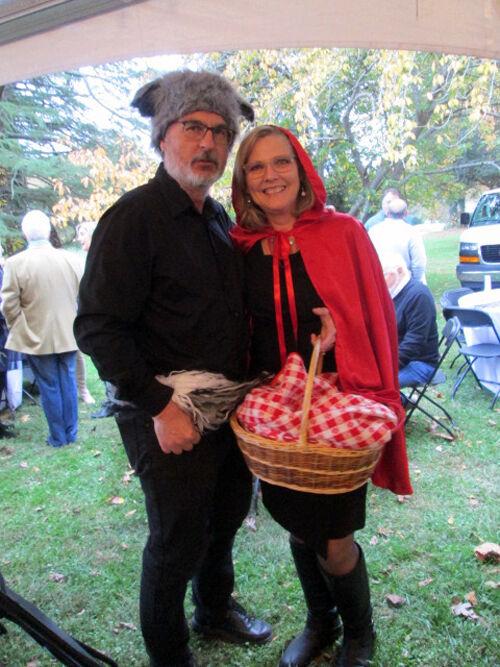 The Pig Pickin' was held at the home of Elsa and Jere Ayers. Blaze the City, a band from Asheville, N.C., provided music and the presenting sponsor was Technology Concepts & Design, Inc. (TCDI). 
Mark Whitesell, this year's chair, noted that the success of the event would not be possible without all those who attended and also those who helped sponsor it.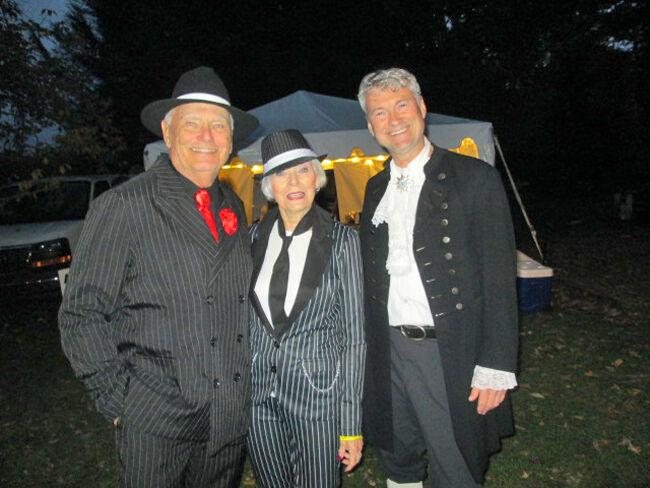 "The crowd seemed to be down slightly, but I think it might be one of our best years for donations," Whitesell said. "We appreciate both. I also want to thank Sedgefield County Club for making parking available to us and putting lights on the fairway for those who wanted to walk across. Also, BBQ Joe's Country Cooking and Catering for donating the barbeque and chicken."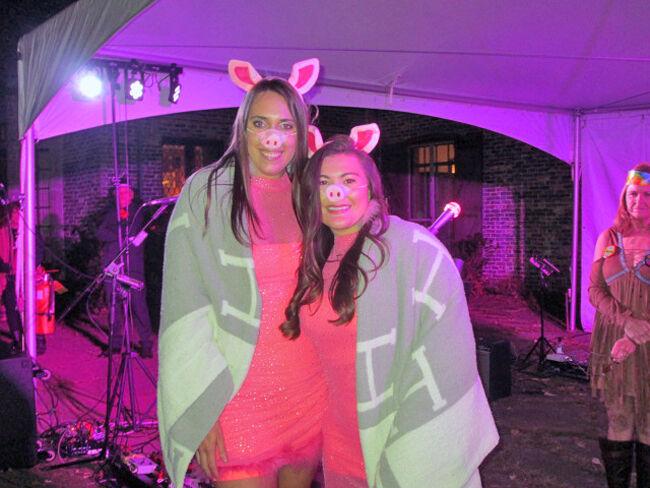 As the 13th Pig Pickin' drew to a chose, one could only imagine what next year's theme for the event might be. But no imagination is needed to understand the good that the funds raised will do.