Pinecroft-Sedgefield Fire Department will hold a traditional "push-in" ceremony for a new fire truck at the Jamestown station on Nov. 30. 
"This is a traditional ceremony," said Chief Derek Carson. "Many of our firefighters and members, as well as elected officials will be in attendance."
This is no small feat because a fire truck could weigh from 19-30 tons when full.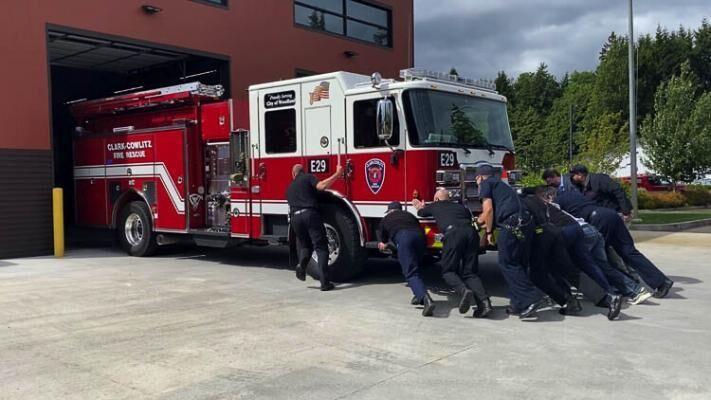 "When we place a new truck into service, we push the fire truck in to the bay for the first time. This is a tradition that dates back over 100 years to a time before fire trucks were motorized. In those days, fire departments operated with horse-drawn equipment. After returning from a call, firefighters would have to push the equipment back in to the fire station after disconnecting it."
The horses could not easily back the equipment into the station.
Some volunteer fire departments also have a "wet down" where the new truck is sprayed with water from other departments or from the truck that was being replaced. This tradition apparently stems from the late 1800s when fire equipment was washed down following a fire, making it ready for the next call.
The dedication and push-in ceremony will take place at 6 p.m. at the station on Guilford Road behind Town Hall. The public is invited to attend, including children.