As people age, they are often no longer capable of taking care of many things, including their property. Tall grass, dead trees, peeling paint and scraggly shrubbery are all things that could result in notification of a code violation by the Town of Jamestown.
But what if neighbors or other concerned citizens pitched in to take care of the violations? That is one goal both of the local AARP Livable Communities Committee and Alliance Code Enforcement.
"A number of citizens in the community have reached out [to me] offering their services or they would connect people with others that could help," said Assistant Town Manager /Planning Director Matthew Johnson at a committee meeting July 8, noting this does not mean free lawn care, but just on a short-term basis. He also noted the offers are not limited to seniors or the disabled.
"This is something older people have a problem with," said Rebecca Rayborn, Town Council representative who was one of those interested in looking into how Jamestown could make seniors feel more comfortable with their environment. 
In May, Brandon Emory of Alliance Code Enforcement rode through every street in Jamestown's residential and extra-territorial jurisdiction areas looking for Nuisance Abatement and Property Maintenance Code violations such as overgrown lots, junk vehicles, junk piles, minimum housing (abandoned, damaged, etc.). He found 289 violations. Over 45 of the total were overgrown lots. The Town's ordinance limits grass height to 9 inches.
The violations must be fixed within 14 days or be subject to civil penalty of $50 for each violation. Civil action could be instituted if the violations are not corrected or if payment is not received within a designated time period.
To help, Emory told the Town Council that church and scout groups and even Habitat for Humanity could help owners fix their violations. Monetary donations could also be solicited. Alliance would keep a list of those offering help.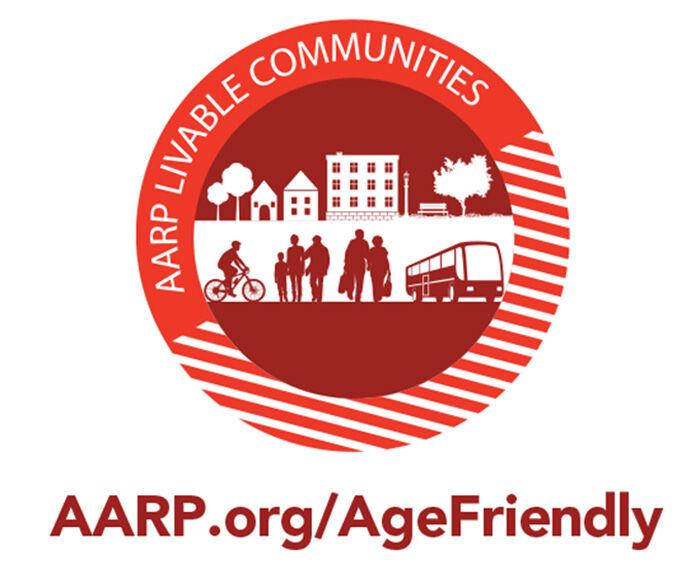 This is good news to the AARP Livable Communities Committee as one goal is to make Jamestown a place where seniors would want to live.
In October 2020, the Town Council voted to become a part of the AARP Network of Age-Friendly Communities, a worldwide network of communities committed to giving older residents the chance to live rewarding, productive and safe lives. Jamestown is the first community in the immediate area to participate. State and federal funding is available for programs.
Planning includes community revitalization and economic development that recognize the needs of all people regardless of age, income, physical ability, race, and other factors. Community decisions on land use, housing and transportation must be taken into consideration. Focus areas are outdoor spaces and buildings, transportation, housing, social participation, respect and social inclusion, work and civic engagement, communication and information, and community and health services.
Jamestown's AARP Livable Communities Committee met for the first time in February and learned from Bob Gerken, local AARP representative, how they could set up these communities. 
Gerken noted that age-friendly means housing, public safety and the ability for everyone to participate in the community, among other things. The time to begin to look at these items is now.
"By 2035, the number of adults older than 65 will be greater than the number of children under 18," Gerken said of the need.
Community involvement is important. People need to be with other people and not be socially isolated.
In May of this year, the Livable Communities Committee reviewed membership applications for the AARP Network of Age-Friendly Communities and the World Health Organization Global Network of Age-Friendly Cities and Communities. Since that time, Rayborn has worked on preparing an application for the Town of Jamestown and committee members saw a draft of that application July 8. Gerken was pleased with what he saw.
"This introduces Jamestown to the AARP group," Gerken said. "It's very impressive. I don't see why Jamestown's application won't be approved."