This Jamestown Business Association story includes a brief history of the organization. It kicks off a new column called Business Corner that will highlight member businesses throughout the coming months.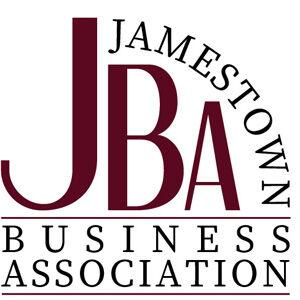 With networking planned as an important part of the Jamestown Business Association, it was only natural to begin the new year with a meet and greet for old, new and perspective members. On Jan. 16, they gathered in the lounge at Simply Thai on East Main Street to learn more about each other and to discuss upcoming ideas for the organization.
"We hope each will add your strength and talents to JBA," said Jamie Hall, the new president. "Our goal is to unite all businesses in Jamestown because we are stronger together."
Vice-president Victoria Jones hopes to bring new life to the organization with planned activities that draw people to the area so they can see all the town has to offer. 
After a lull due to Covid, the two officers see this year as a foundation on which to build. Plans are being made to create a stronger Internet presence with JBA as a recognizable name that people will seek as a means to discover what Jamestown and its businesses are about. The more recognized JBA is the more new businesses will want to become part of it.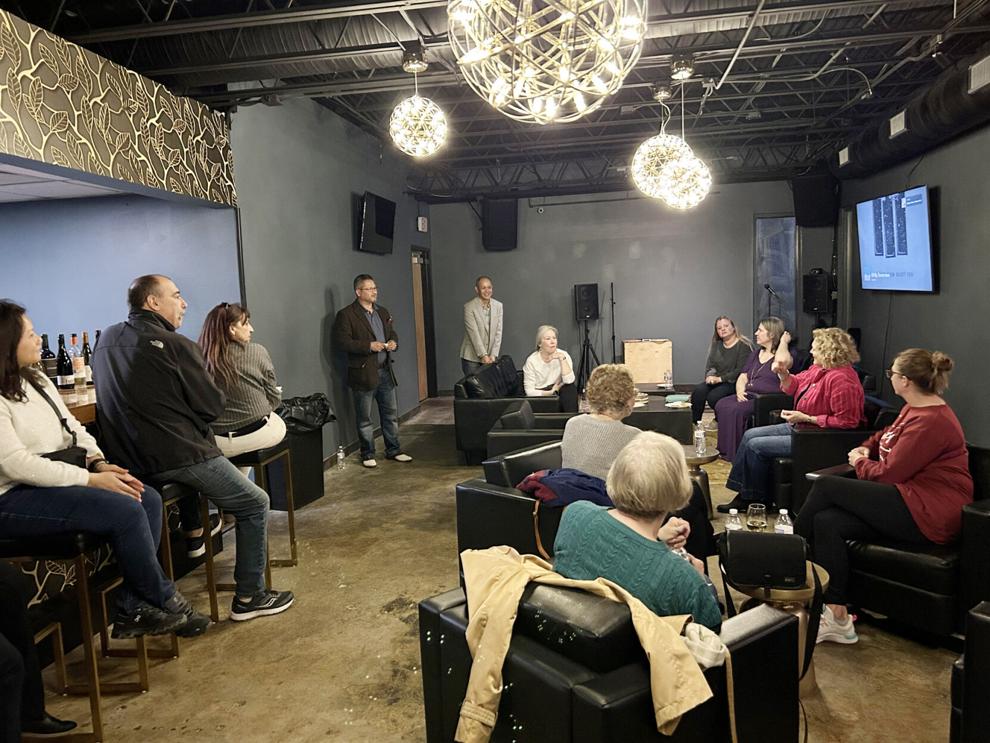 Selina Golden, owner and operator of a children's consignment shop in Jamestown, was instrumental in starting JBA in 1993. She felt local businesses needed an outlet to support one another and the town. An assortment of business owners and non-profit organizations began to meet monthly for breakfast at what was then Penny's Restaurant. Golden served as JBA's first president.
"The best thing about the Jamestown Business Association is it not only wants to make the businesses better, but also the town," said Divine Design owner, the late Ruth Kiger, during an early interview about the group. Kiger served as vice president and president during the organization's beginning years.
Shortly after the group started, members decided to hold a festival to promote their businesses while providing a variety of crafts and entertainment for the community. The first Jamestown Day was spread throughout Jamestown with activities in front of the Jamestown Public Library (formerly Jamestown Public School) and in Jamestown Center. It later changed the format from widespread to centrally located in front of the library and Jamestown Elementary School.
JBA members also chose to participate in the annual Jamestown Christmas parade and for years sponsored a float for the event.
In 2000, the Jamestown Business Association began a formal grant program to provide money to organizations that promoted local youths. For several years funds were dispersed by a donor-advised fund with the Community Foundation of Greater Greensboro. 
Although the activities of JBA have changed over the years, its goals have basically remained the same – to improve and promote its businesses and the town.
To provide opportunities for more businesses to participate in the monthly meetings, they will now be held alternately at lunch and in the evening. Daytime meetings will involve more of the group's business and be held at noon at the Jamestown Park Clubhouse on the third Thursdays starting Feb. 16.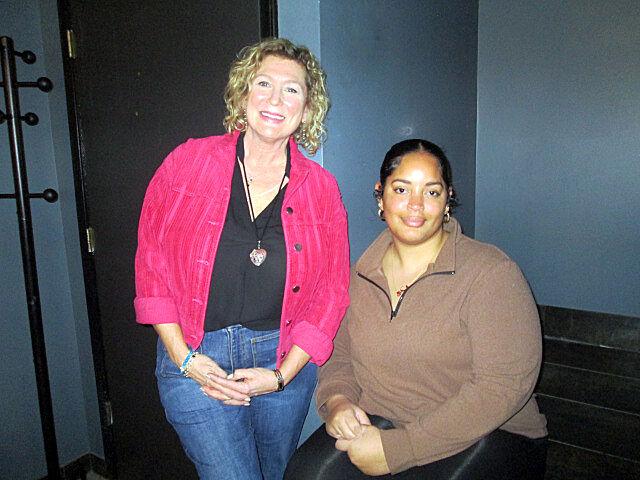 Evening meetings will be held on the third Monday at 5:30 p.m. Locations are to be announced. They will include abbreviated business discussions with most of the time used to network. The next one will be March 20.
"We plan to be diligent about sending an agenda before meetings and the minutes after them so all members can know what is happening and provide their input," Hall said.
With so many business owners and workers also local residents, it is easy to see their roots run deep in the town. 
"One of the nicest things about local businesses is that everyone is community minded," Bridgid Murphy acknowledged.
To learn more about JBA, continue to look at www.jamestownbusinessassociation.org to keep abreast of business news as the website develops.