Since its beginning in the early 1990s, Jamestown Business Association members have seen a number of changes to the organization's structure. More recently, Courtney Allen, the current president, and Bob Callicutt, treasurer, have been working to revise the group's bylaws to clarify what the group is, how it works and its responsibilities. These officers are using past experience from similar groups to help guide the definitions of JBA.
When the revisions are complete, they will be presented to members for discussion and a vote.
"There has been some misconception as to what JBA is and does," Callicutt said. "We want it clear what the group is all about."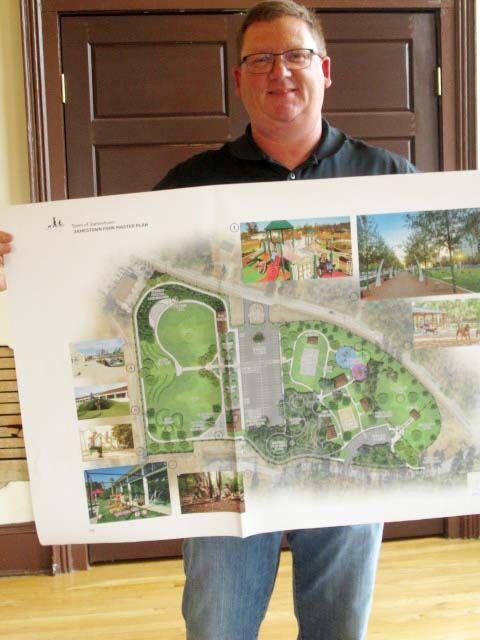 Other future points of interest to members is the possibility of selecting a Jamestown Business Association member to act as a representative of the group at local town council meetings. They could provide value to members by reporting what was discussed as it relates to businesses and non-profits.
The JBA Board currently consists of its four officers — president, vice president, treasurer and secretary — but they hope to expand the board by having some at-large members who would take an active part in creating plans for the group.
"We would love to see volunteers on various boards," Callicutt said.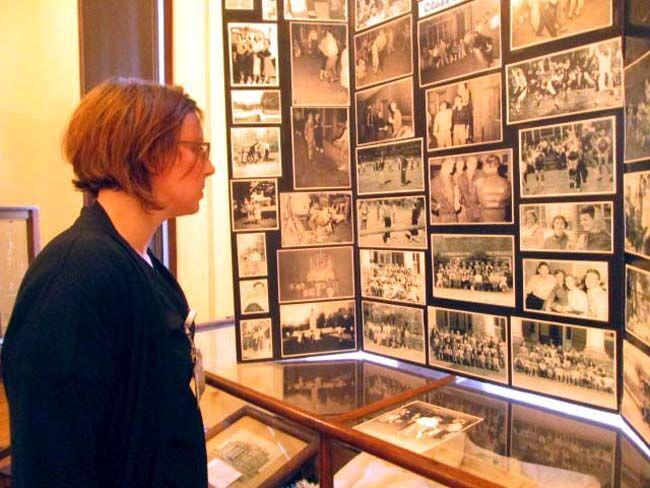 A push is being initiated to connect businesses by social media in order to share upcoming promotions and activities through one another to the community. JBA also is considering how it can best join the town in planned community events.
There is something to be said for face-to-face brainstorming and networking, however. JBA continues to hold monthly meetings to give members an opportunity to learn more about other area businesses and non-profits.
At the most recent meeting held April 5 at the Jamestown Public Library, Scott Coakley, parks superintendent for Jamestown, discussed pending renovations to Jamestown Park. He provided colorful maps that detailed improvements to the park and explained the importance of receiving grant funding to make all of it possible. Two grants are in the process of being submitted. Receiving these grants would determine if and how soon improved park updates could be made.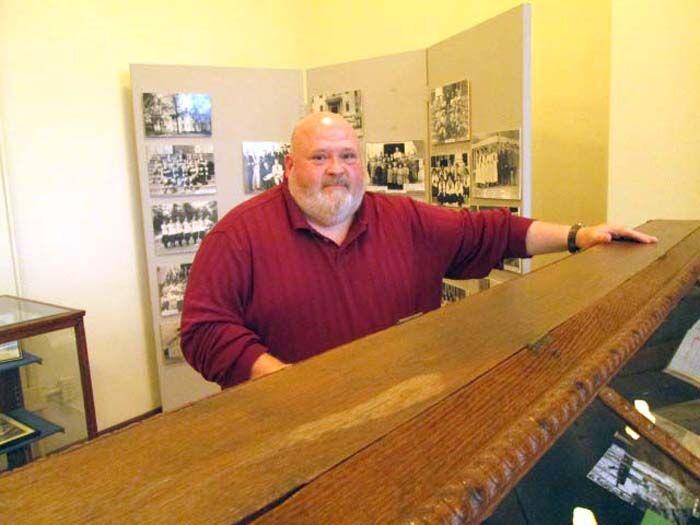 Jim McGaha, Jamestown Public Library manager, shared a bit of town history with those attending the JBA meeting. He focused on the Jamestown Public School and what it included, showing numerous pictures of how the campus looked throughout the years. He also discussed how the 1915 building on the corner of Ragsdale Road and Main Street evolved into today's library.
"I want people, especially younger ones, to be aware of this building and the struggle to save it," McGaha said. "As we move forward we need to hold on to things that made the town what it is today. The connections among its businesses, churches, library and Town Hall need to be maintained. That is what connects us as a community."
To learn more about the Jamestown Business Association and future meetings, check the website www.jamestownbusinessassoc.org.