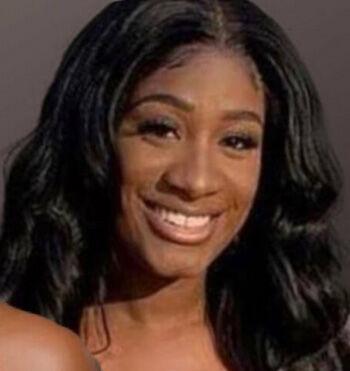 A Jamestown woman has been accused of a murder in Cabo San Lucas, Mexico. 
The death of 25-year-old Shanquella Robinson happened in October of last year. Reports showed she died "under mysterious causes" less than 24 hours after she and five friends arrived in Mexico. However, a video posted online just after her death appears to show a naked Robinson being beaten by another woman, allegedly Daejhane Jackson, 26, whose last-known address is Jamestown. Someone in the room videoed the assault.
Now, Robinson's family is demanding Jackson's extradition to Mexico for trial and met Friday with White House staff to see what could be done diplomatically. 
NBC News reported in late-November 2022 that Mexican prosecutors were seeking to extradite Jackson as a suspect. Black Enterprise reported in December 2022 that Jackson was arrested by Interpol in late November. The Robinson family attorneys say there is a warrant for Jackson, but Mexico says there is not.
In April, United States authorities said they did not have enough evidence to criminally charge Jackson or any of the friends involved. The FBI and federal prosecutors announced in April they had completed the investigation and would not be pursuing criminal charges. However, Newsweek magazine said in April the FBI does not consider the case was officially closed.
The murder has received national and international coverage, but very little in the Triad area, where Jackson supposedly lives. The Jamestown News could not determine where Jackson is presently residing.
Those who traveled with Robinson said she died of alcohol poisoning but there are conflicting autopsy reports from Mexico. The first found that Robinson died from severe injuries to her spinal cord and neck and possible intoxication. However a second autopsy in the U.S. – performed in November – found no injuries to Robinson's spinal cord and subsequently ruled the cause of death as undetermined. ABC News reported the autopsy said the cause of death was swelling of the brain.
Robinson's attorneys blame the FBI for waiting for Robinson to be embalmed before having the second autopsy done in the U.S.
The mixed group of six men and women, all friends, took a vacation trip to Mexico on Oct. 28, 2022. All but Robinson came back alive after the incident, including Jackson. 
The death is being considered femicide in Mexico. The U.S. recognizes the killing of a woman because of her gender as a global problem, but there is not a femicide law in the States.
"Under federal law in Mexico, people can face up to 60 years in prison if convicted. The difference between homicide, or unlawful killing, and femicide varies from state to state in Mexico," according to NBC, noting nearly 95 percent of femicide cases in Mexico go unpunished. "If you commit a crime of femicide, there's really not that much of a chance for you to get convicted for it. And that's one of the reasons why we see that rates are still very, very high."
Newsweek spoke with Jacques Hartmann, a professor in Law at the University of Dundee, Scotland, about the complexities of extradition.
"There is no general obligation to extradite in international law and an obligation to extradite must therefore be established in a treaty," Hartmann said. "Mexico and the U.S. have long had such a treaty. The first extradition treaty was established in 1892. This treaty was superseded by another treaty from 1978, which was amended in 1997."
He added that within that treaty, murder remains the first extraditable offense, so would apply in this case but the chances of Jackson being extradited were slim.
Attorney Sue-Ann Robinson (no relation to the victim) representing the Robinson family traveled to Mexico in April and learned the country has sent an extradition packet to the United States.
She and other attorneys believe there are too many "red flags" related to the murder not to continue the investigation.