It's not often a resident of Jamestown is elected to a Superior Court office in Guilford County — but 2022 might be the year. Lu-Ann Wilkinson has filed to run for Guilford County Clerk of Superior Court.
A native of Trinidad and Tobago, she has lived in the county since 1992 and Jamestown since 1999. Her family moved to the United States when she was a young child.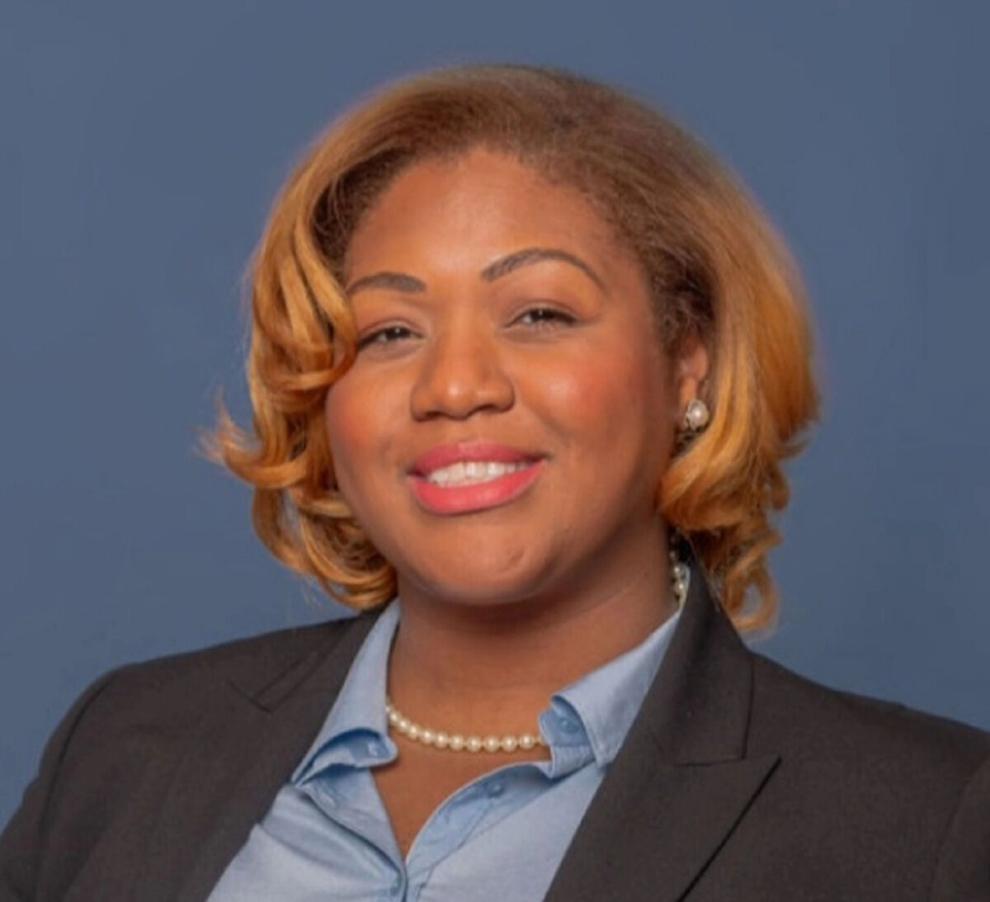 Wilkinson, 36, received a degree in sociology from the University of North Carolina at Chapel Hill. She began working for the court system in 2012 as a deputy clerk, working in both District and Superior courtrooms. She became assistant clerk in 2017.
Perhaps ironically, Wilkinson began working under current clerk Lisa Johnson-Tonkins in 2014. Johnson-Tonkins is running to keep her position.
Wilkinson left the clerk's office in 2020 to join the public service sector. She is currently program coordinator for a local non-profit agency in Guilford County.
"I manage staff that work in both the Greensboro and High Point Family Justice Centers," she said. "They assist and advocate for domestic violence and sexual assault survivors and help them navigate the justice system. In that role, I work with law enforcement, legal agencies, court personnel and Family Justice Center staff to provide wrap-around services for people within our community."
Wilkinson believes her background is perfectly suited for clerk of Superior Court, a four-year term.
"I have a thorough understanding of the importance and function of the Clerk of Superior Court office within the judicial system," she said. "I loved the work that I did during my time there. However, I have identified areas that could benefit from a fresh perspective and new leadership, particularly accessibility to the courts, integration of technology and staff efficiency. The combination of my leadership skills and experience as an actual clerk make me an ideal candidate that can affect the necessary changes to meet the needs of our community."
Wilkinson has four goals — and one immediate goal — if elected.
"My first goal is reducing the high rate of employee turnover by proactively addressing the current work culture. I want staff to feel supported and empowered so that they are committed to a mission of true public servanthood.
"My second goal is to collaborate with the current supervisors to create a clear, consistent, and uniform training system. Knowledgeable, competent clerks can provide customer service that goes beyond a warm smile — they are able to create interactions with low errors, which will create a more efficient office.
"My third goal is to prepare the office for technological advancements. This spring, the North Carolina Administrative Office of the Courts is moving towards electronic filings. This task is no small feat, but when completed will transform our courts system as we know it. 
"My fourth goal is accessibility of the office. I think it is important to have policies that do not prohibit the public from accessing the judicial system. From Oct. 5, 2020, the Guilford County Clerk of Court's office has been on a modified schedule. Even during the onset of the pandemic, the modification in hours has not aligned with that of other offices within the courthouse or continued court schedules. Shorter hours create significant challenges for not only judicial partners, but the citizens of Guilford County. 
"Another immediate goal is the creation of a committee to review all internal and external audits and rectify any outstanding."
The Clerk of Superior Court is responsible for the administrative and record-keeping functions of District and Superior Courts; collecting money that is owed to agencies, parties, or the state; is the judge of probate; and hears special proceedings such as guardianship and adoption. The elected clerk manages the staffing and support of deputy and assistant clerks to carry out these duties.
"I want the citizens of Guilford County to be invested in the success of local offices such as the Clerk of Superior Court," Wilkinson said. "A strong Clerk's office results in stronger courts and stronger local systems create better communities."
Note: In December, the N.C. Supreme Court put candidate filings on hold in response to a lawsuit challenging the new congressional and state legislative district maps. While redistricting does not have a bearing on the clerk's race, all primary elections have been postponed until May 17. It is not known at this writing when candidate filling will resume.
Since both Johnson-Tonkins and Wilkinson are Democrats, a primary election is required.