Giving Tuesday (Nov. 29) has passed but that does not mean giving should stop. This year especially, members of the Historic Jamestown Society hope giving will enable the group to do some much-needed work to the grounds of the Mendenhall Homeplace.
"We have fallen behind due to Covid," said Karen Lisenby, HJS treasurer, speaking about income. "We had to be shut down for a period of time. Attendance was very much off. Events were canceled. School was out so groups couldn't come. We have fallen behind in our yearly income."
HJS is a 501(c)(3) non-profit organization, which relies on visitors and donations to continue.
Mendenhall Homeplace Director Shawn Rogers agreed, saying pre-existing needs have been compounded by the impact of the pandemic.
"We hold [the Homeplace and artifacts] in trust for the enjoyment and enrichment of the community and guests and in order to do that, require support from stakeholders," Rogers said.
Lisenby believes area residents should support HJS with visits and annual donations because if it were not for the Mendenhall family, there would be no Jamestown. The town was named for James Mendenhall, one of the early settlers.
"We exist because there is a caring community that makes it happen," said HJS President Julia Ebel. "It is our history, yes, but it's more far-reaching than just us. These people who came here before us have influenced education and human rights."
"We have legacies here that spin out as threads that are an important part of the fabric of not only the state but also the nation," Rogers said, noting involvement in the abolitionist movement by the Mendenhall family, the co-founder of Honeywell International was born and reared here, as was the man who platted out the city of Greensboro and the first female lawyer in the state. The list goes on.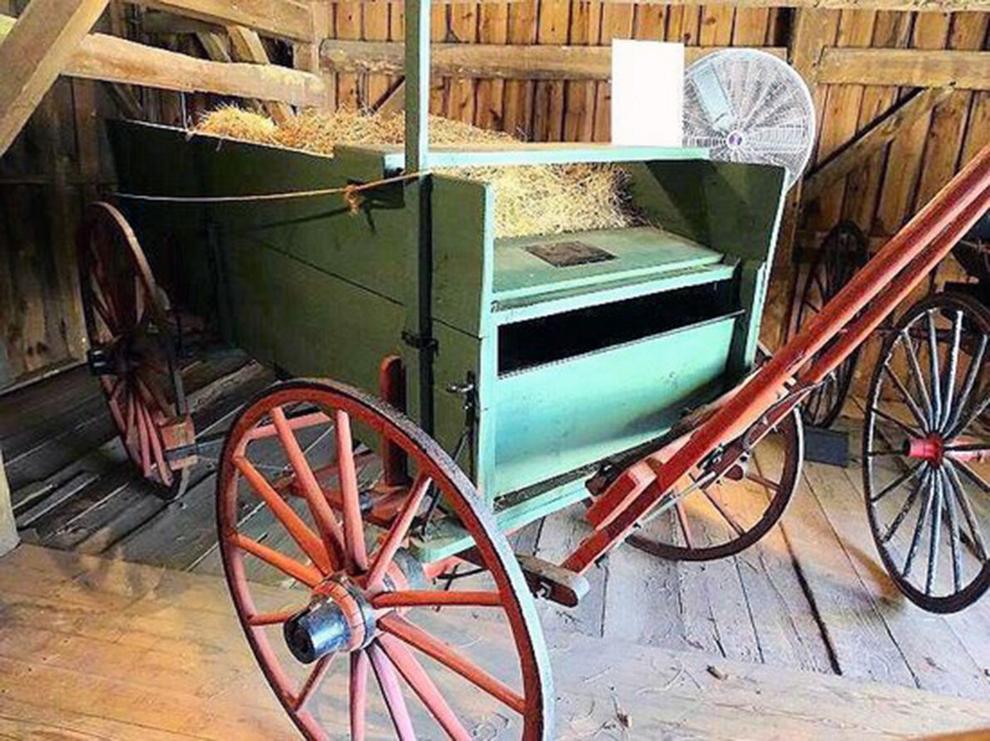 Mendenhall Homeplace not only contains Mendenhall family memorabilia, but also that of Oakdale Cotton Mill, the Mackay and Armstrong families, area history, and cultural, industrial, commercial and educational items. The area was known for suffrage, temperance and the abolition movement.
"We have the only authenticated artifact of the Underground Railroad in the South," Rogers said of the Stanley-Murrow false-bottomed wagon, adding it is one of only two that have been authenticated.
"I consider the wagon as the biggest jewel of the Homeplace," Lisenby said. "We need a way to preserve that."
Donations are needed to repair the Bank Barn where the wagon is stored. Rotting sill plates and missing battens are just some of the issues the barn is facing.
Dr. Madison Lindsay's House and Medical School is now located on the Homeplace grounds after being moved there in 1983 from a block away. The school was one of the first in the state. Repairs are needed there as well.
Many Quakers in the Jamestown area were known for educational contributions and even ran freedmen's schools following the Civil War. But one Methodist school, the Jamestown Female College has a lasting legacy. It was the first female academy in Guilford County and one of only three institutions of higher education in the state. When the school, begun by Quaker Judith Mendenhall, burned down in 1861, the students were sent to Yadkin College in Davidson County. When that school closed in 1924, those students were sent to a new school in High Point, now High Point University. A marker on the school's campus reads "Jamestown Female College. This marker contains brick from the Jamestown Female College opened by the Methodist Protestant Church, Jamestown, N.C. 1859 and destroyed by fire 1861."
Others in the Jamestown area participated in the establishment of Greensboro College, Guilford College and UNC-Greensboro.
One of the first law schools in the state, Telmont, was begun by George C. Mendenhall along the banks of Deep River, off Penny Road, now part of the Piedmont Environmental Center.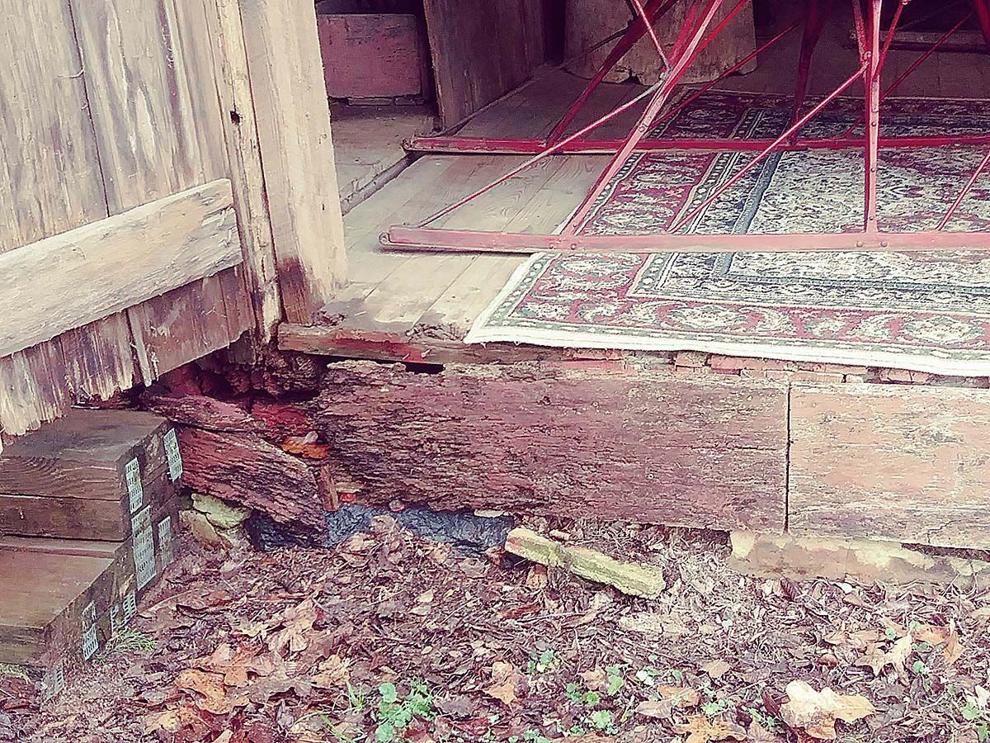 Several years ago HJS promoted "Mending Mendenhall," a method for donors to help with repairs. It is time to resurrect that program to help with such needs as wood repair, water mitigation, painting, siding, tree work, collections management and general cleanup.
In addition to being used to maintain the facilities, donations also will be used for tours, presentations to the community, Traveling Trunks, educational programs and marketing.
HJS receives grants to help its cause but grants do not cover everything and some are very specific and would not cover the needs.
"We want to take care of this for the long term," Ebel said. 
A letter recently has been sent to area residents and others asking for donations to the Historic Jamestown Society.
"As we share historic structures and their stories, we eagerly anticipate broadening our work," Ebel wrote in the letter. "In addition to covering preservation costs, reaching our growth potential depends on the generous support of contributors."
She added that volunteers are also needed to help tell the story of Mendenhall Homeplace.
Many people just drive by Mendenhall Homeplace, but HJS wants everyone to visit and, especially, donate. All donations are tax-deductible and are welcome throughout the year, not just as end-of-year donations.
To donate, send a check to Historic Jamestown Society, P.O Box 512, Jamestown, N.C. 27282. You could also stop by Mendenhall Homeplace at 603 W. Main St. or donate online thru PayPal at www.mendenhallhomeplace.com. Membership in HJS also is available on the website.