The name says High Point, but the location is Jamestown. High Point Athletic Club, founded by Brandon Hudgins and Stevven Anderson, held a soft opening on Oct. 3 at its new site, 115 Suite E, Main Street. To celebrate its new location HPAC will host a run/party on Oct. 8.
"We will start with a run at 7:30 a.m. and then have breakfast in the parking lot afterwards," Hudgins said.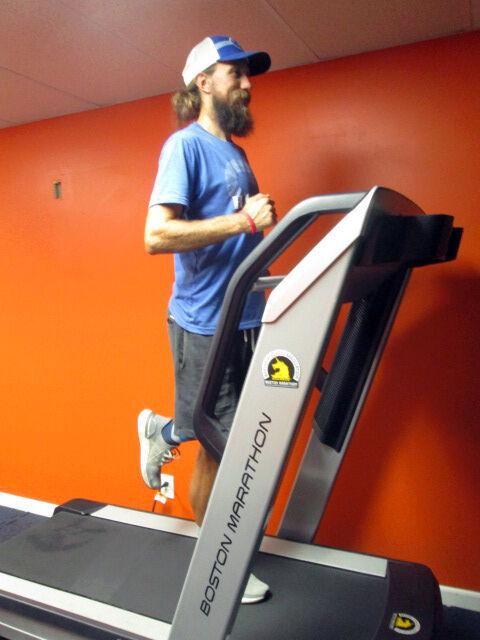 Unable to find the right space in High Point to expand the club, Hudgins learned about the Jamestown location behind Potent Potables, which also shares parking with the Blue House Bakery.
"Runners like beer, coffee and pastry, so this place was perfect," said Hudgins with a laugh. "And we were already doing some group runs in Jamestown."
HPAC was founded in 2018 to offer run coach services and host running events in the Triad area. The new headquarters, which features a mini gym, will expand its capabilities for personal training, running form analysis and corrective exercises, as well as group runner strength training classes. Josh Jackson will be on site to provide sports massage therapy sessions and in January a physical therapist will be added to the staff.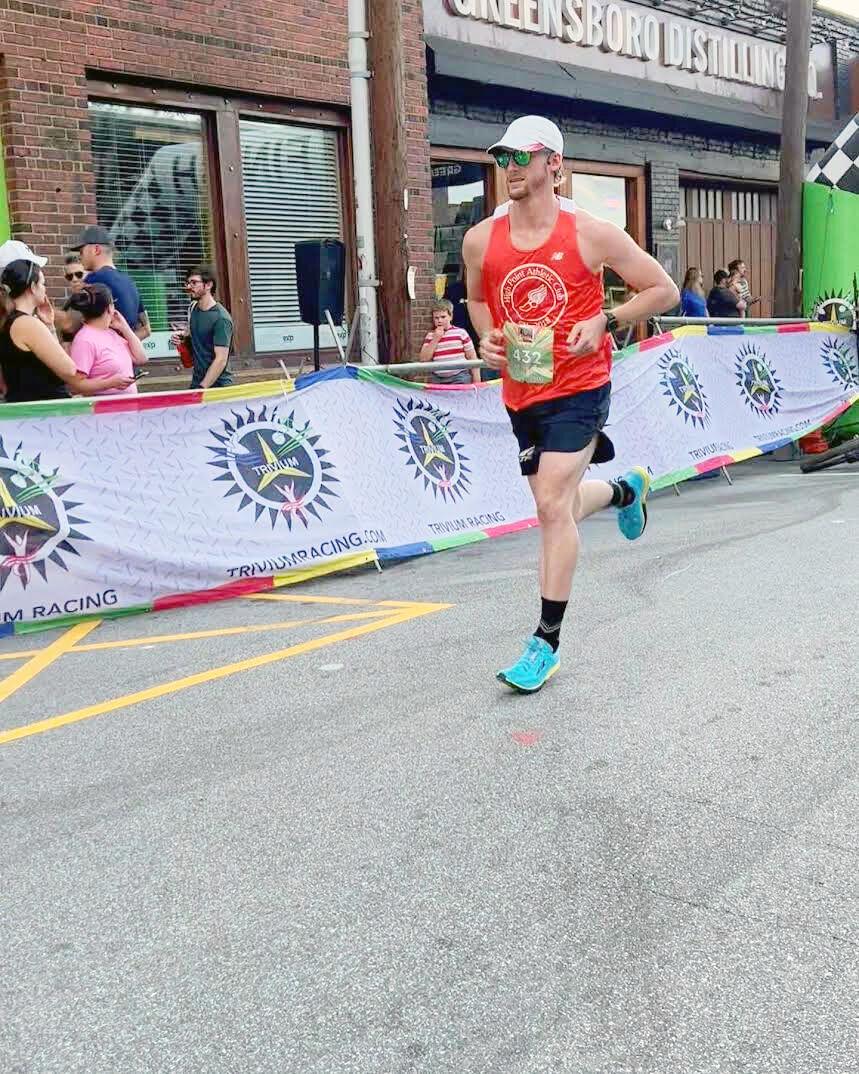 "Our core valve is making our community healthier," Hudgins said. 
Running has been a major part of Hudgins' life since he ran his first race at the age of 10. He played other sports, but it was running that really clicked with the youth. He attended Northwestern High School in Rock Hill, S.C., where his father was his cross country and track coach. He graduated as South Carolina's state champion in the boy's outdoor 1600 meters.
During his junior year at Winthrop University, competitive running for Hudgins was cut short when he experienced his first episode of granulomatosis with polyangiitis, a rare autoimmune disease. After treatment, he returned to running as a grad student at Appalachian State University, posting several personal bests and obtaining a master's in exercise science.
In spite of ongoing physical challenges, Hudgins continued to run on a professional level choosing to use his health trials as opportunities to push himself to achieve.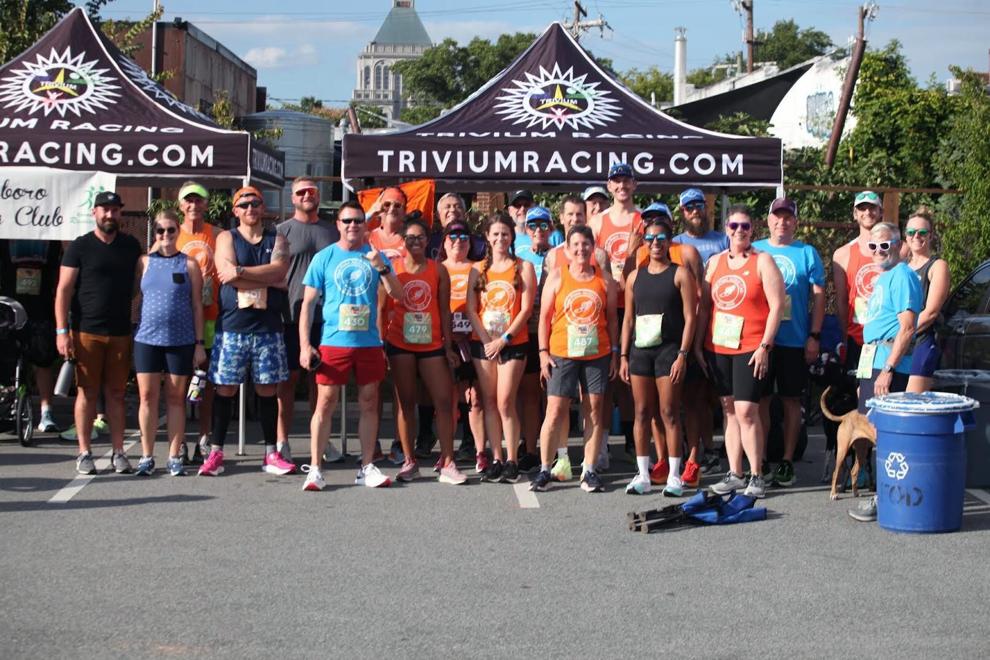 In 2015, at the age of 28, Hudgins ran a mile in just under four minutes. He retired as a professional runner in 2021.
"All my life revolved around running," the Jamestown resident said. "I was not sure what I wanted to do when that ended. While running at the Environmental Center the idea for an athletic club just came to me.
"I don't know where the idea came from. I guess from my experience in the running and healthcare worlds. At first I was thinking about a three-five year plan but last summer I had to decide if I wanted to push it down the road. I quit my job (selling athletic footwear) just to focus on this."
Anderson, who helped found the club, is still associated with it, but has pulled back from the hands-on aspect of working with the group to focus on coaching his daughter's high school track team.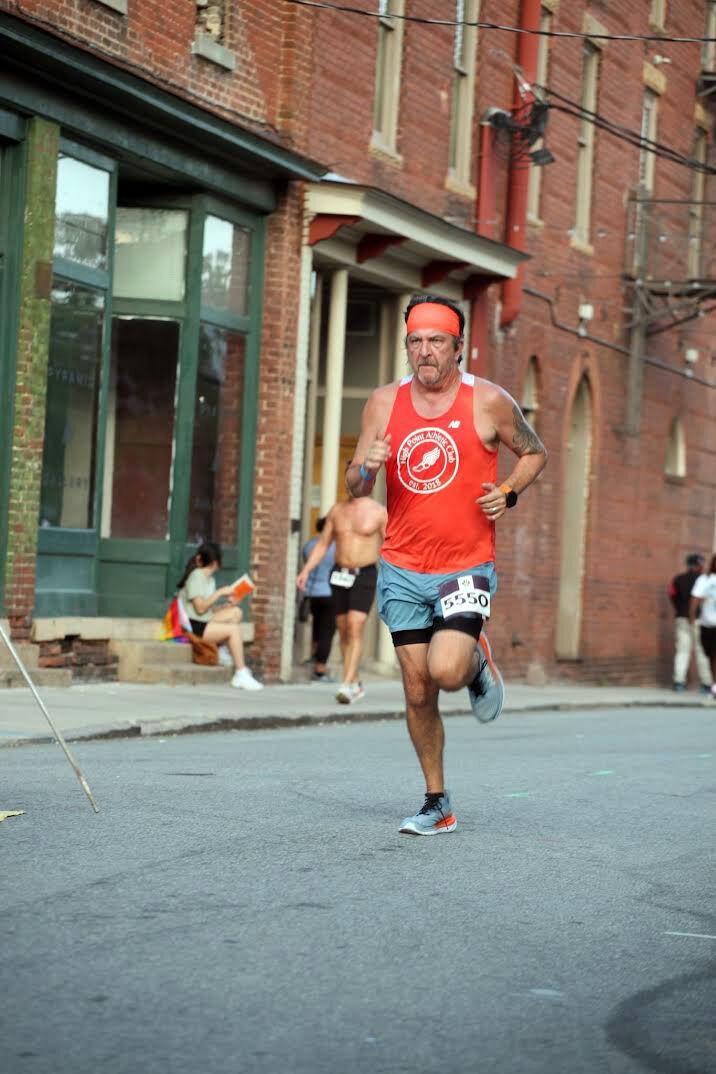 "There are others who are enthusiastic about what we are doing and I am thinking of creating a leadership team with them," Hudgins said. "This is just phase one of our plans. In the future I want to add a nutritionist and sports psychologist to the club.
"I want to help people make lifestyle changes and give them all the tools they need for that."
Contact Hudgins at his website www.highpointac.com.
---
Going the Distance
On August 15, 2017, Brandon Hudgins self-published Going the Distance on eBook exclusively for Kindle. The book became available in paperback a few days later.