Change can be both exciting and intimidating, especially when it involves moving to a new school. Sara Medlin wants to make the transition from lower levels of education to high school a positive experience. 
A former teacher, Medlin accepted a new position in the fall of 2022 as head of Student and Family Engagement, a new program under the Title I umbrella at Ragsdale High School.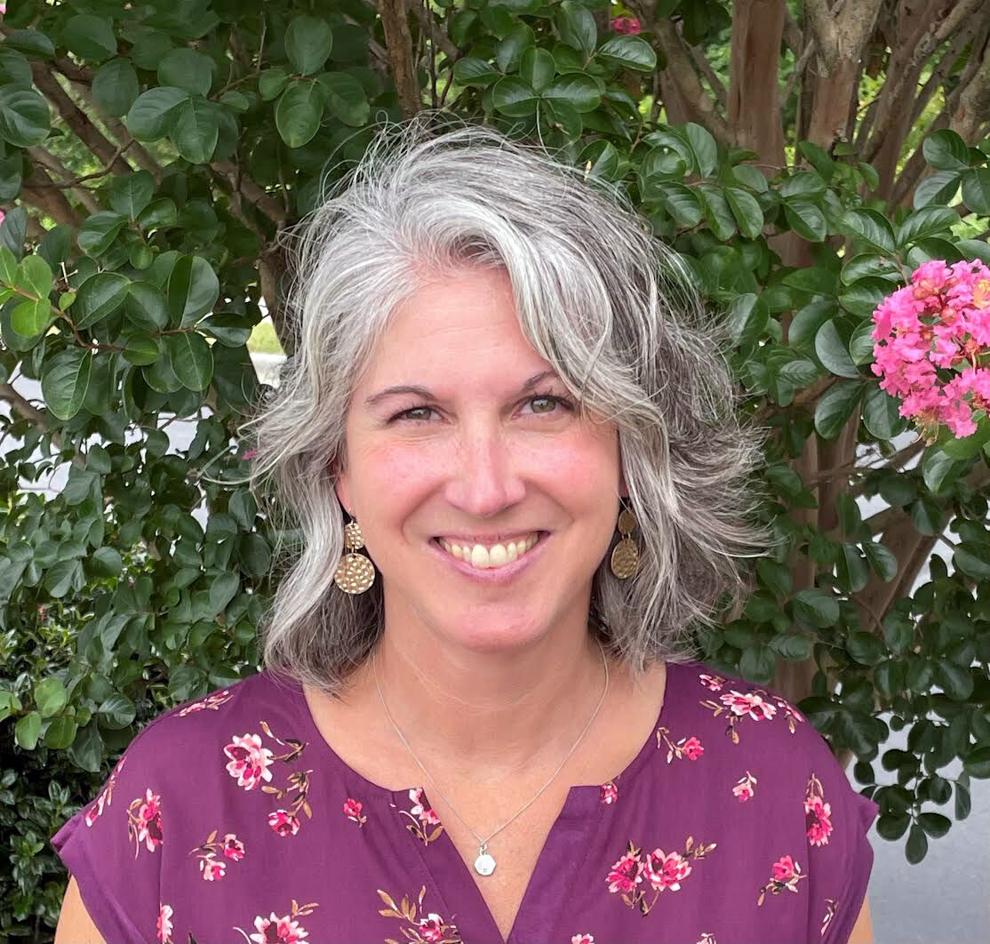 "Having been a teacher, I understand what should be happening," Medlin said. "Now I think about what is happening and how to piece things back together."
"After Covid, we wanted to reconnect with students, make it more like it used to be," said Principal James Gibson. "I gave Sara the challenge to figure out how to do this. Students sometime have a difficult time transitioning to high school. We found this even more for students who were out of the classroom for a couple of years."
Medlin works with the high school freshmen during the day, supplementing the many responsibilities of school counselors and supporting the students. But she also is seeking ways to connect feeder schools to Ragsdale.
"When my children were students at Millis Road Elementary, I remember football players going there to greet the kids," Medlin said. "I have taken members of the football, varsity basketball and swim teams to Millis Road to connect to the students there as they left school for the day. This was a beginning because we could easily walk there. But we want to figure out how to do the same for other schools.
"Athletes are also an easy starting place. Coaches want their players out in the community. That is where I come in – to get them out there."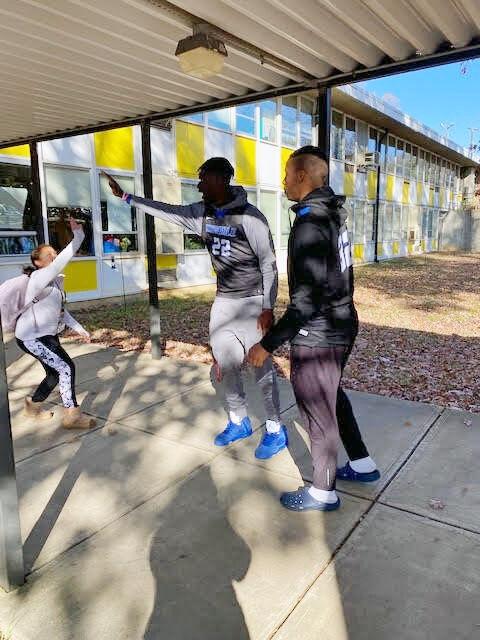 "Even these brief encounters by role models make a difference," Gibson said. "Because of Choice schools in the county, there are a lot of educational opportunities for students. Ragsdale is a traditional high school and we want to excite kids about coming here." 
Medlin has already reached out to the principal and social workers at Jamestown Middle School about arranging visits there. One of the biggest problems to overcome is that elementary, middle and high schools begin and end at three different times. This makes it harder for high schoolers to greet lower grade students as they arrive in the morning or depart in the afternoon. Medlin also should to be at the high school during the day to support freshman there as needed.
Since the Student and Family Engagement program was only approved at the start of the 2022-2023 school year, Medlin had little time to prepare for the direction the program would take.
"But I am already looking toward next year and thinking how to help those freshman," Medlin said. "I have talked to our counselors about starting a mentoring program between our students and those at Jamestown Middle.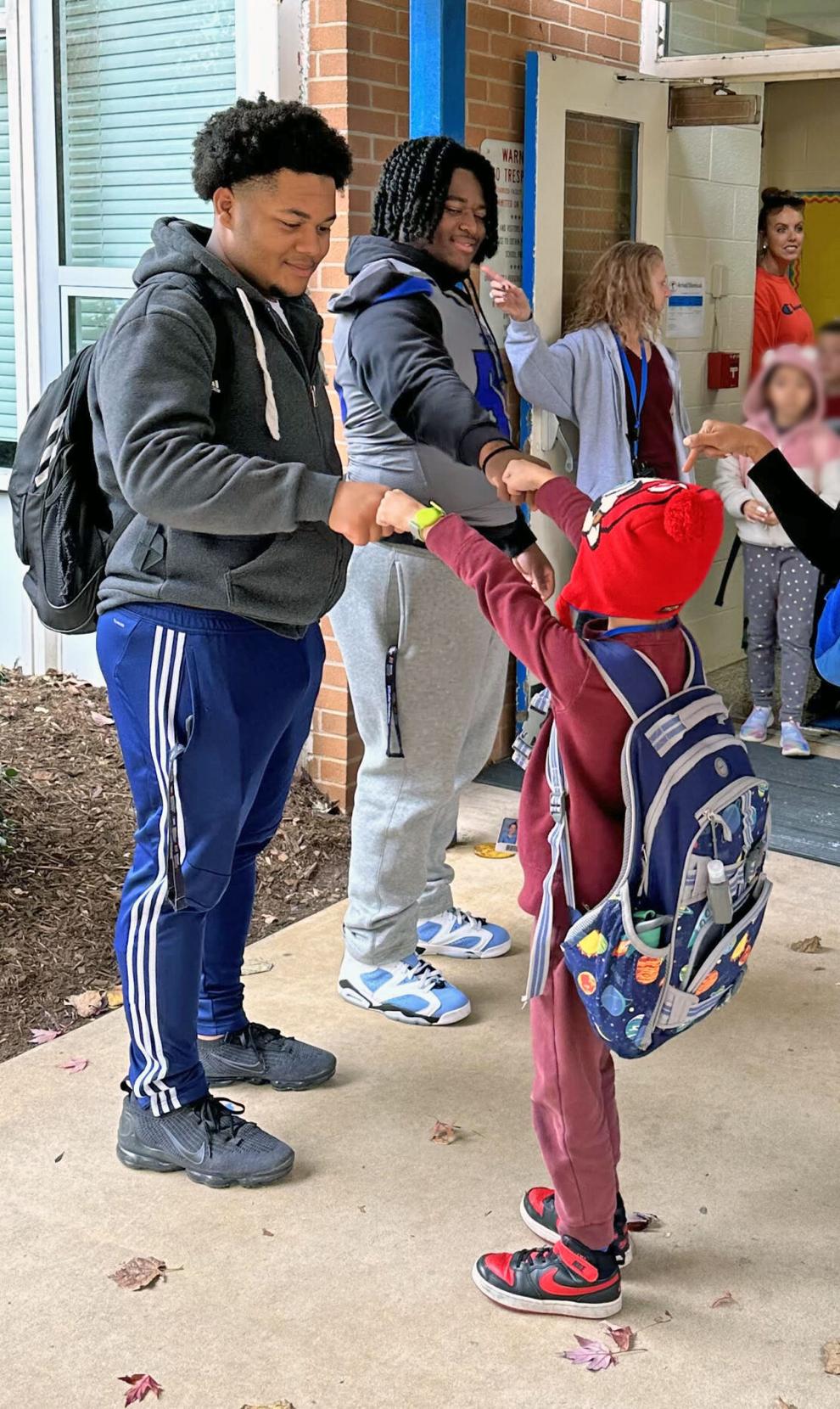 Both Medlin and Gibson see this year as a foundation on which to build. As Medlin works with freshman at Ragsdale and begins to make connections between students there and those at other schools, she also is thinking more about connecting to the community and what that might look like.
"Right now we are trying to bring the community into the school through Family Engagement Night," Gibson said. "Also, representatives from businesses and the community college come to school and talk about their programs.
"The issue is how we can get the community into our school to help and how to get our students out in the community. What does help look like?
"During Covid, we had to look at technology. This year, we are looking at engagement, helping students get engaged with the school and community."
There is always a transition period when a student begins high school. It has been even more obvious coming back after Covid.
"Right now I am working mainly with students transitioning into high school," Medlin said. "But my overall goal is to help them find purpose and to leave school as successful as each individual can be."