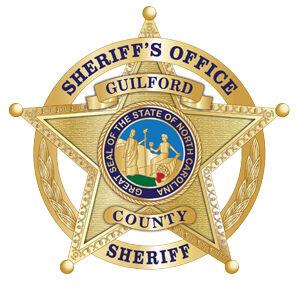 Students arriving for classes at Ragsdale High School last semester were greeted at the doors by new touch-free body security scanners. On Jan. 6 the scanners paid off.
Just before 9:15 a.m. a loaded gun was found in the backpack of a student trying to enter the school, according to the Guilford County Sheriff's Office. An alarm was triggered and staff and deputies stopped the student from entering. When the gun was found in the backpack, the student grabbed the backpack and ran but was soon apprehended on campus by deputies.
The student's name and other details have not been released due to the student's age.
The school system said the student will undergo school disciplinary action.
According to a release by the Sheriff's Office, "The incident was brought to a successful conclusion thanks to teamwork between the staff at Ragsdale High School, the school resource officer and patrol deputies from the Guilford County Sheriff's Office. This incident also highlights the benefits of body scanners."
Only Guilford County high schools have received body scanners at this point but younger grades may be getting the scanners in the future.
"One of the things that really lead to our desire for this was to find a system that could do the screening that a lot of our community members wanted that did not have negative mental impacts or negative daily impacts on our students and their learning environment," said Mike Richey, executive director of Emergency Management Safety and Security for GCS, on WFMY in July.
"We do expect this to be a major deterrent factor in bringing weapons," he continued. "At the other school systems that have put them in, especially the school systems that put them in because of weapons and the fact that they have seen an increase in weapons, the school system has noticed a tremendous decrease in the recovery of weapons."