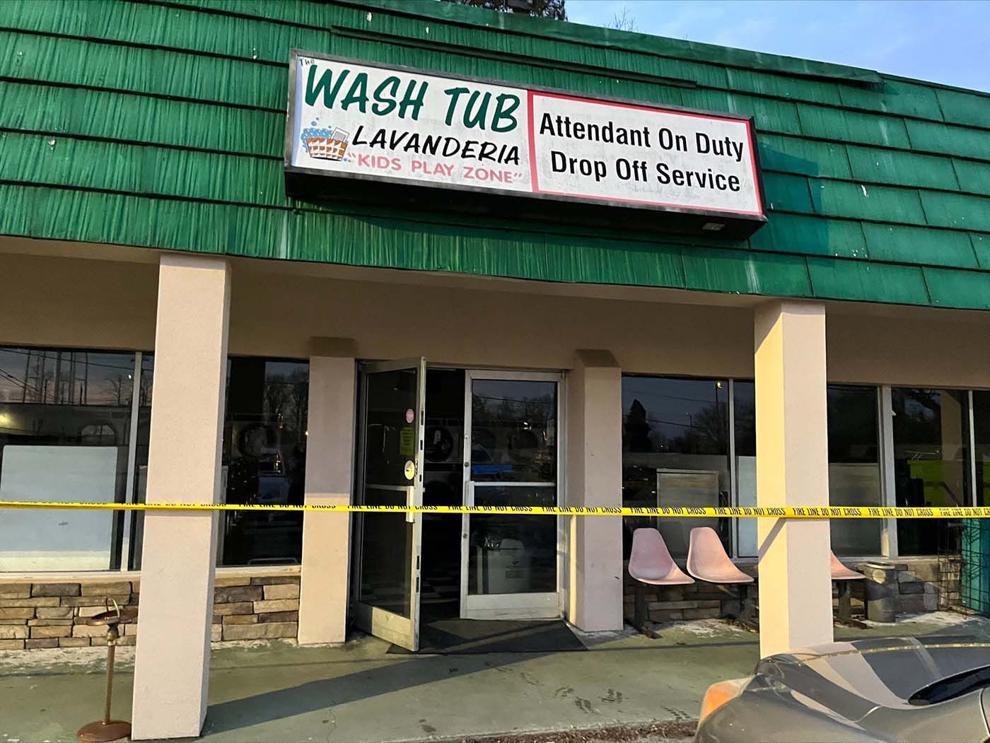 Fire crews from Pinecroft Sedgefield as well as the City of High Point made quick work of a call of smoke coming from the side of The Wash Tub #2 laundromat at 730 W. Main St. on Jan. 10. The alarm came in at 3:41 p.m. Fire personnel found an exhaust fan on fire in the bathroom. Jamestown Engine 46 extinguished the bathroom fire and located a fire in a room behind the dryers, which also was extinguished. Firefighters then ventilated the structure.
West Main Street was blocked while fire units were on the scene. Nine different fire apparatus and 22 personnel responded.
The incident report shows no one was injured in the fire and there was no loss of property but $20,000 loss of the contents of the laundromat. Prior to the fire, the contents were valued at $50,000.
"Guilford County Fire Marshal's Office arrived on scene and performed a fire investigation to determine cause and origin," said PSFD Chief Derek Carson. "At this time, cause was still under investigation."
The fire was under control by 4:01 p.m.