After the success of the Quilt Show in June, the Historic Jamestown Society is presenting Fiber Arts Day Oct. 23 from 10 a.m.-4 p.m. Join local artisans on the grounds of the historic Mendenhall Homeplace as they demonstrate spinning, weaving, quilting, knitting, crocheting, chair caning, embroidery and more.
The event will be held outside, on the grounds, porches and inside the bank barn to observe Covid social distancing precautions.
"This will be a chance to look at how fiber arts were — and still are — created in our community," said Sandra McGee, one of the organizers. She added that in the early days of Jamestown, girls were taught how to do handwork, but that these days, men often join in doing fiber arts creations.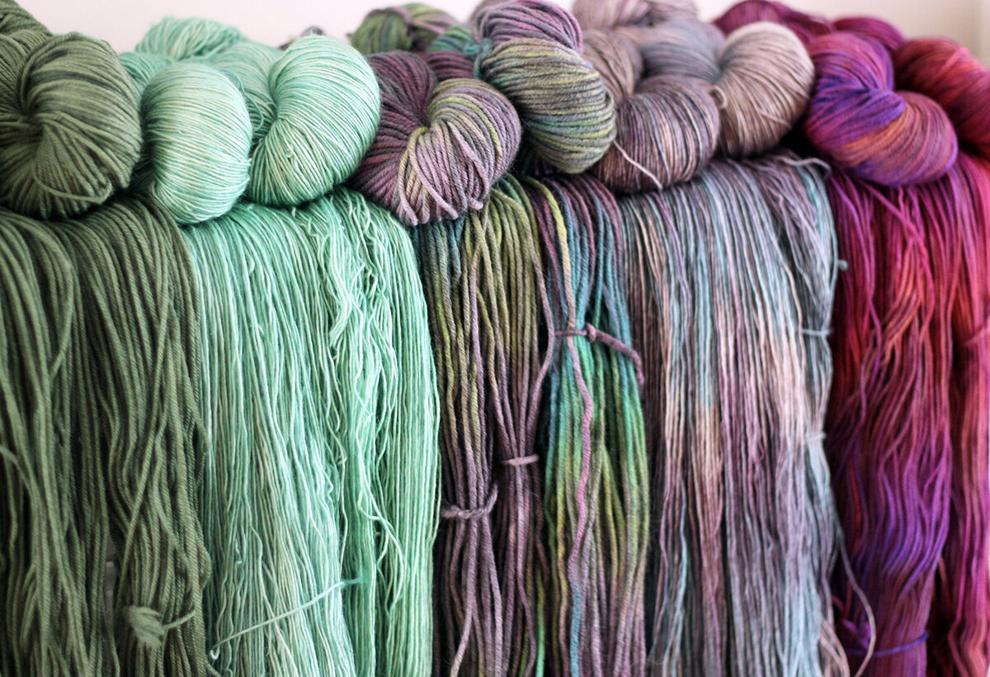 "Historic fiber arts include spinning, weaving, carding, needlework, garment making, doll making, knitting, crochet, lace making, punch embroidery, cross stitch, crewel, corn husk creations, chair caning, spinning, rag rugs and other items," McGee said.
It was an important activity in the daily lives of the Mendenhall family. In fact, an old ad has been found indicating the family offered classes in needle arts for girls.
The Mendenhall family raised silkworms in an upstairs room as a means of getting silk fibers for clothing. There will be a live exhibit explaining how the Mendenhalls raised silkworms as well as examples of clothing worn by the family.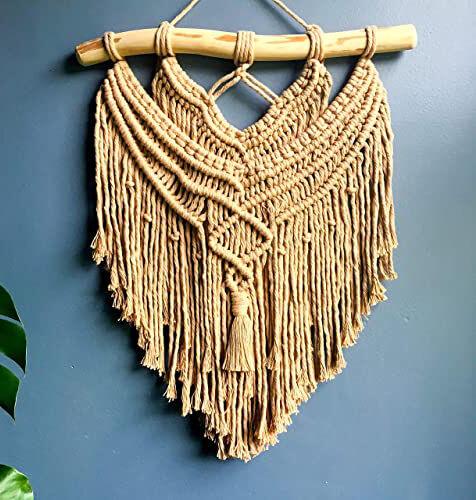 Fiber art refers to the art form that consists of material made from natural or synthetic fabric using such items as fabric or yarn. We are all familiar with macramé, which became very popular in the 1970s when associated with the hippie movement. Decorative macramé wall hangings are still being made.
Jamestown's own Oakdale Cotton Mill is considered a fiber-arts producer as it made cotton yarn.
Many products are included in fiber arts such as flower sacks, silkworms, sheep and alpacas. Two alpacas from Purple Alpaca Farms in Boonville are expected to be on site. But be aware, like their cousins the llamas, alpacas can spit. The company will also be weaving and selling their yarn.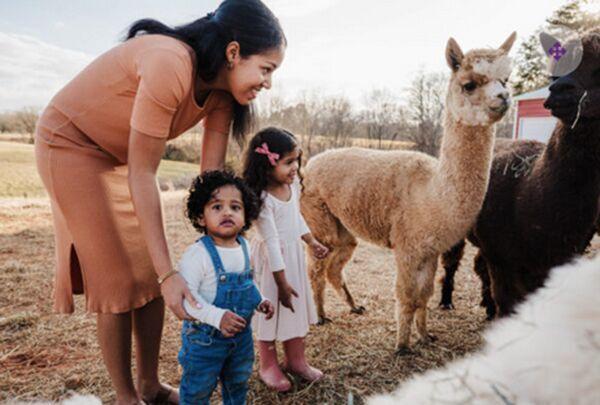 Several of the quilters who displayed in June return as quilt-making is also considered a fiber art.
Spinners will be on hand, creating yarn from fiber and there will be a display of the steps in processing the fiber.
Demonstrations and interactive events include embroidery, weaving, rug hooking and fiber art crafts.
Handcrafted items and craft supplies will be available for sale. Friends of the Jamestown Library will have gift baskets for sale.
There will be raffles for a beautiful hand-made quilt by local artist Bobbie Huggins and one by the Piedmont Quilters as well as a gift basket from Mendenhall Homeplace.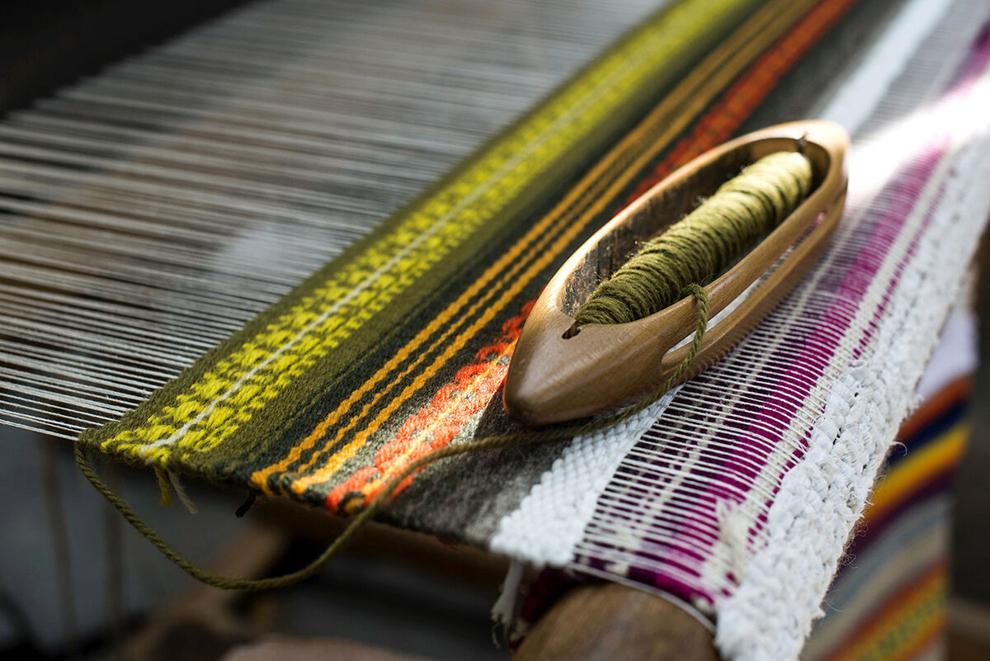 Children will enjoy crafting their own Eye of God ornament, weaving yarn around and around crossed sticks to create a square or hexagon.
 "Besides this unique look at an aspect of local history, the event provides an introduction to utilizing an historical collection for inspiration for handcraft today," McGee said.
Admission is free but donations are greatly appreciated to continue the work of the Historic Jamestown Society.
Mendenhall Homeplace is located at 603 W. Main St., Jamestown, across from City Lake Park. Handicapped parking is available on the grounds, with public parking in the Park.