Animals at the Guilford County Animal Shelter got an early Christmas present this year with the help of high school students from Haynes-Inman Education Center. Each year students participate in a service-learning project around the holidays to learn more about the importance of giving and ways they can give back to the community. This was the first year the animal shelter was the recipient of the students' project.
"We just finished a unit about the United States government that included voting," said high school teacher Beth Meadows, who along with assistant LaVonda Kennedy coordinated the project. "This year the majority of our students voted to collect donations for the animal shelter."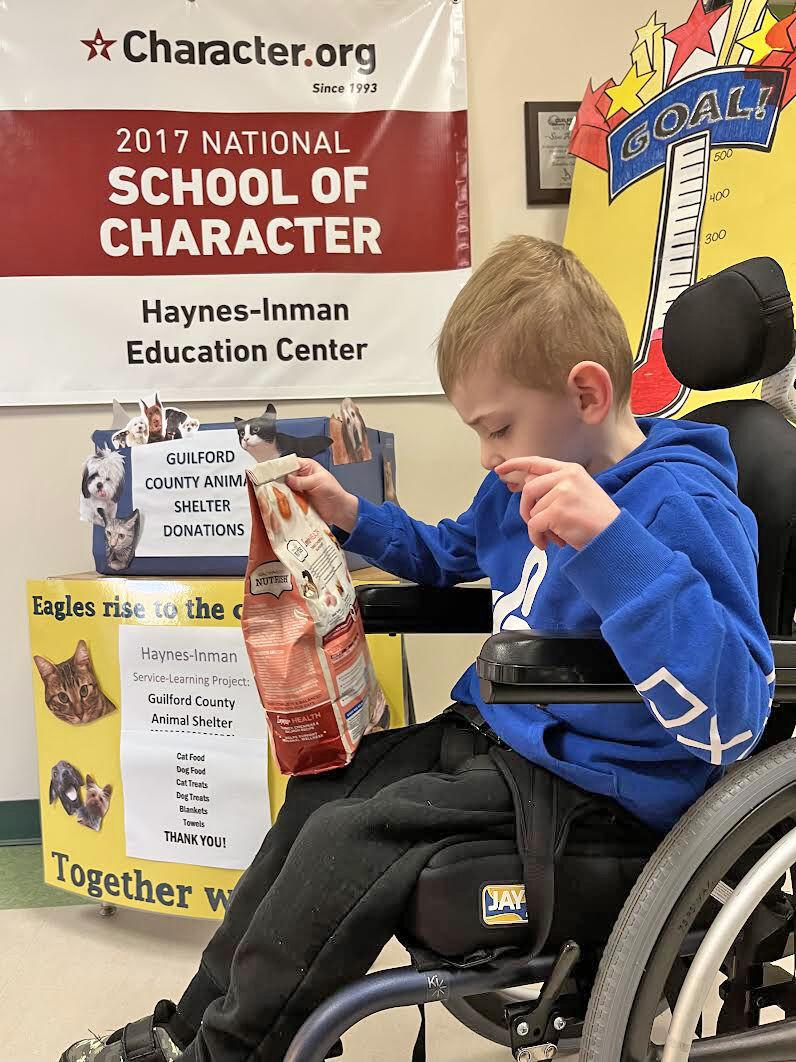 Voting for the high school students at H-I looks a bit different from that in other schools. Because many are nonverbal and require different communication skills, students used Augmentative and Alternative Communication to make their choices known. AAC means all of the ways that someone communicates besides talking, including gestures, signing, symbols, word boards, picture cards, communication boards and books, as well as Voice Output Communication Aids. 
"Responding to a real opportunity to benefit the community helped students improve their communication skills by allowing them to ask questions and make comments about the project," Meadows said.
"Many of our students own pets and wanted to show love to other animals that needed help. We researched the needs of the shelter, how many items we would like to collect, what our display would look like and various jobs needed for the project such as collecting, sorting and counting."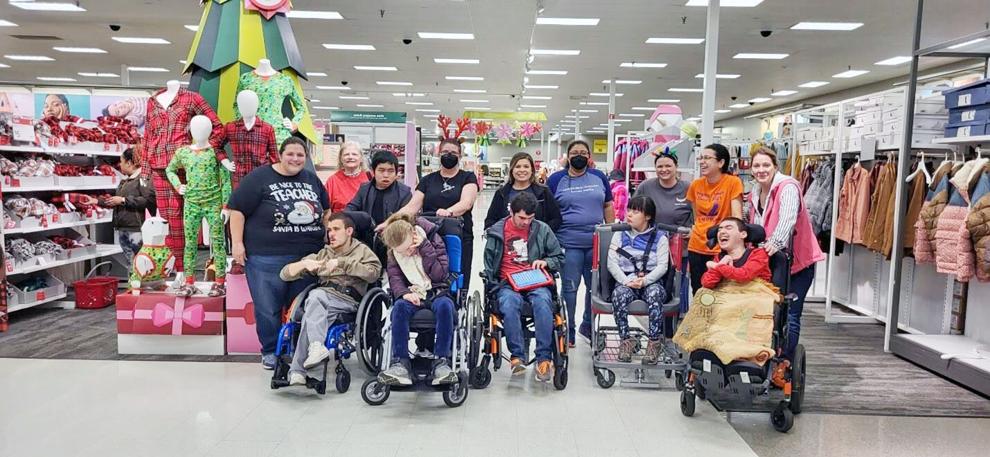 Students selected a goal of 500 items and the project was open to all H-I students, their families and staff. A box was placed in the front foyer to collect items brought to school. Each day, students enjoyed pushing a cart to check the box and took the donations back to class to process. 
On Dec. 9, the senior high school students went shopping at Target to purchase additional items for the shelter. Navigating the store, choosing items to purchase and managing money was another opportunity for students to demonstrate more of their skills within the community. 
In addition to collecting and purchasing items for animals at the shelter, students used their vocational ed classes to bake dog treats from pumpkin, whole wheat flour and eggs. The classes included kitchen safety, as well as how to follow a recipe and measure ingredients.  
"Not only did the students have fun and learn important skills as they worked on the project, they communicated about all of it every step of the way," Meadows said.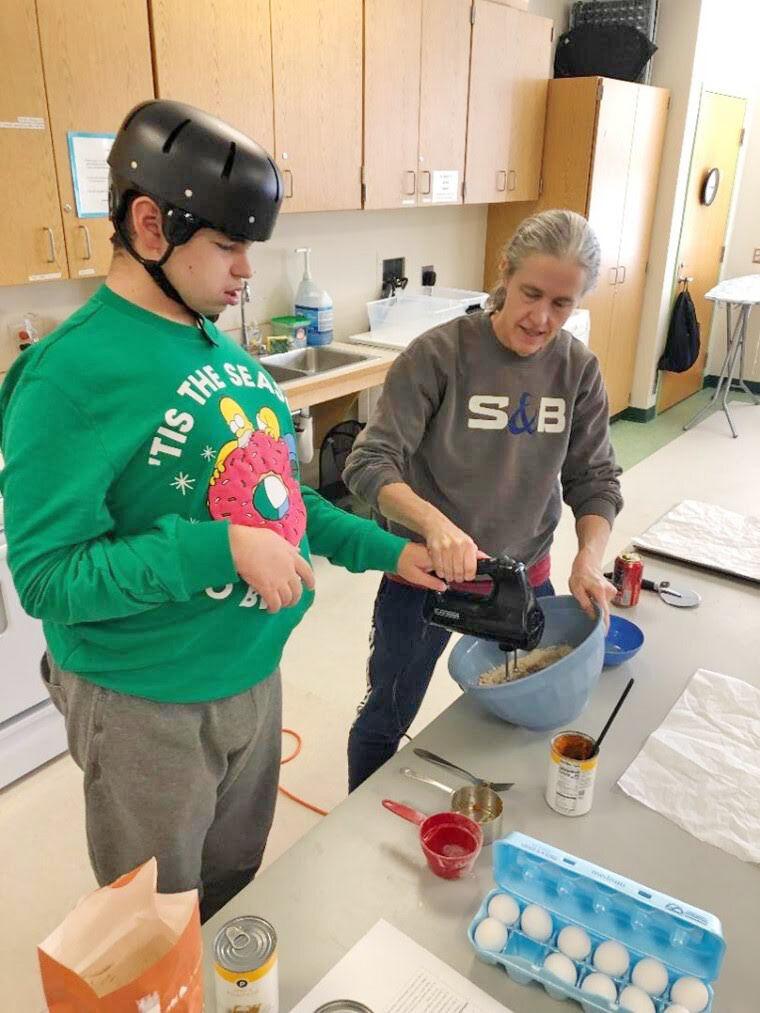 By the time the delivery was made to the shelter on Dec. 15, the school had 770 items including new or lightly used blankets and large towels, unopened and unexpired canned or dry dog food, unopened and unexpired cat and dog treats, new or gently used harnesses (preferably for large dogs), as well as smooth peanut butter and unsweetened applesauce used to fill Kong toys for play. Items turned in after the deadline for the project were delivered to the shelter at a later date.
"We are so excited that our Haynes-Inman school community has contributed so generously to a cause that our students feel is important," Meadows said.
---
Animal Shelter
The Guilford County Animal Resource Center, which includes the shelter, is located at 980 Guilford College Road, Greensboro, and is open from 12-6 p.m. The shelter is closed on Tuesdays and open 1-5 p.m. Sundays.
If you missed the opportunity to donate items for the shelter through the Haynes-Inman service-learning project, you may take them to the shelter. Items to donate — see story.
Items not accepted include: controlled drugs, or any medications, heavily soiled blankets or towels, hand towels, pillow cases, pillows, and sheets, opened or expired food, used litter pans or litter scoops, heavily used toys or any destructible toys (such as stuffed animals, rope toys, etc.), rawhides, bones or antlers, non-animal-related items (such as clothes, shoes, household items, etc.), small animal totes or carrying bags, animal clothing or costumes, pet beds, pet bowls and human clothing.