The Jamestown News asked each of the six candidates for Town Council their views on several topics prior to the Nov. 2 general election. The following are their responses, in alphabetical order. Dave Cohen did not respond.
Al Stewart has withdrawn from the Town Council race. However, he did not submit his request before the Board of Elections deadline and his name will remain on the ballot for the election.
The mayoral candidates' answers appeared in the Sept. 22 Jamestown News.
---
Town Council candidates at a glance
(alphabetical order)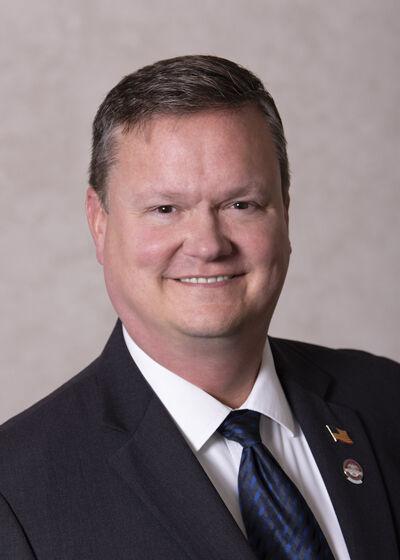 John Capes
Age: 52
How long you've lived in Jamestown: 19 years
Work experience: Manager for Wayfair
Previous offices held in Jamestown if any: Planning Board 2012-17, Town Council 2017-21
Family: Married 31 years, 3 children
Dave Cohen (did not respond)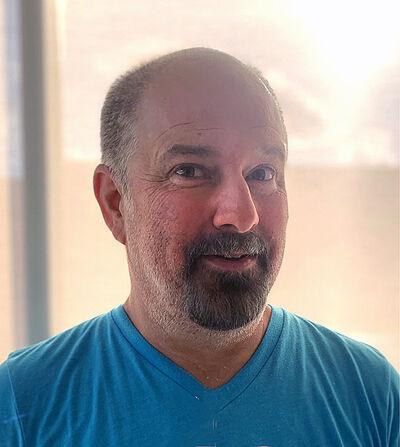 Darren Myers
Age: 51
How long you've lived in Jamestown: 7 years
Work experience: Over 25 years experience in a variety of different roles in IT (from entry level to senior management) in a variety of different industries from textile manufacturing to financial services. I made a career change of sorts six years ago and moved into a technical presales role with Dell Technologies covering large enterprise customers in the Triad and nationally.
Family: Wife Susan of 15 years; 3 adopted children ages 12, 11 and 2; 3 dogs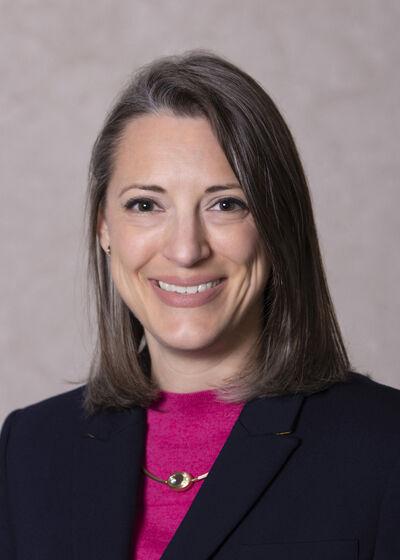 Rebecca Rayborn
Age: 43
How long you've lived in Jamestown: All told, 29 years. I was raised in Jamestown and moved back in 2010.
Work experience: I worked in communications and advocacy roles with nonprofit organizations for a number of years before starting my own small business providing contract support to local nonprofits. Currently, I'm a fulltime parent and volunteer.
Previous offices held in Jamestown if any: Jamestown Town Council since 2017, including being liaison to the Planning Board and AARP Livable Communities Committee
Family: Husband Cory, daughter Katherine (age 6), and mother-in-law Julia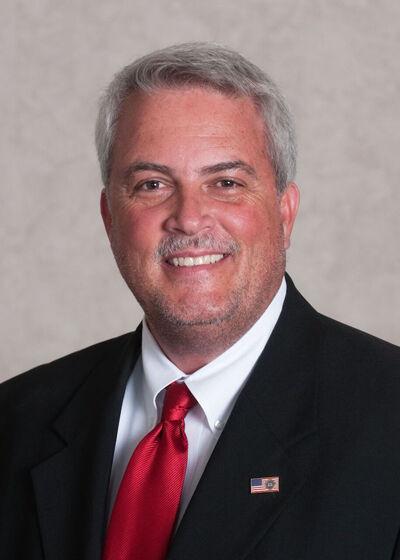 Lawrence Straughn
Age: 57
How long you've lived in Jamestown: My wife and I have owned a home and lived in Jamestown since 2001, but I have been involved with Jamestown since 1990. I have done everything I can to develop mentors, business, and personal relationships and, most importantly, friendships in Jamestown.
Work experience: In 2014 I retired from active duty as a Captain with the Guilford County Sheriff's Office after serving for more than 30 years. After my retirement from fulltime service, I continued to serve for an additional four years on the Cold Case Homicides Team and the Motorcycle Team. I wore several hats during my career. I started in the Detention Services, then worked as a patrol officer, special teams' officer, and was a detective. I commanded the Personnel and Training Division, Internal Affairs, two different District Offices, the Legal Division, and the Special Projects section. I commanded the motorcycle team, the honor guard team and was a forming member representing the Sheriff's Office for the Family Justice Center. My experience with local, state, and federal agencies give me specific knowledge of interconnectivity and ways to navigate the red tape that so often holds us back. I owned the Jamestown General Store from 2006 to 2010, and am the owner of Straughn's Carpentry Service L.L.C.
Previous offices held in Jamestown if any: I currently serve on the Guilford County Parks and Recreation Committee. I served on Jamestown's Parks and Recreations board and was chairman. I served on the Jamestown 2007 Land Development Ordinance Committee. I have been an alternate with Jamestown's Planning Board, also serving on our Board of Adjustment. I was Jamestown's appointee to the PTIA Citizens Advisory Committee Part 150 update. I have served on many other committees in Guilford County, and I am in my second nonconsecutive term on Town Council.
Family: I am married and we have 2 children and 2 grandchildren.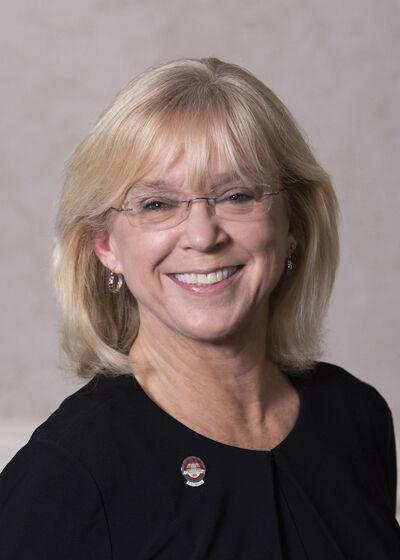 Martha Wolfe
How long you've lived in Jamestown: I was born in Jamestown and have lived here all my life. 
Work experience: I worked for my father, Bow Stafford, in his Insurance & real estate business as office manager for 14 years. In 1995, my father semi- retired and Bow Stafford Realtors merged with Jim Joyner Realty. At that time, the Town of Jamestown was advertising for an administrative assistant. I applied and was hired. I was later promoted to deputy clerk and then town clerk. I worked for Jamestown a total of 21 years, retiring in May of 2017. I ran for my first term for Town Council November 2017.
Family: I have one son, the one and only Gray Wolfe. I have a beautiful daughter-in-law, Sidney, and two adorable grandboys, Oakley and Easton. My favorite thing to do is to spend time with them.
---
What do you see is the most pressing issue facing Jamestown at this time? 
John Capes: The Johnson property development is our most pressing issue. In 2020, Jamestown's citizens were very vocal in their reaction to the plans Diamondback Investment had for the Johnson property. The Mayor and Council listened to what was said, which is why we voted down that developer and their plans. The experience with that developer was terrible on multiple levels and I am glad we acted as decisively as we did at that time. 
Today, there is a better-organized plan in place to ensure that the needs of the town and its citizens are more readily addressed and listened to. The town has added a land use attorney and hired an additional design firm (Seth Harry and Assoc.) so that we can best visualize what has been vocalized and shared by the Jamestown citizens. My hope is that my Mayor and current peers on the Council (and myself) will be able to see this through to completion after the election. Additionally, not to put too fine of a point on it, but if any newly-elected officials came into this process right now they would be in way over their heads. We only have one chance to get this right. 
Darren Myers: I think the development of Johnson Farm and how that's executed is THE most pressing issue. I would say that the hiring of a new Town Manager is probably a distant second.
Rebecca Rayborn: Growth and development – of both the former Johnson property and other parcels around town – are the biggest issues right now. 
Lawrence Straughn: We have before us a future development that could greatly and forever change the landscape of Jamestown: the future development on Guilford College at Mackay Road, commonly called the Johnson Farm. It needs to be a QUALITY build. It needs to enhance Jamestown and our surrounding neighborhoods. It should not overtax our service systems, above or below ground. I want to see it through and hold its development to the highest standards that can be expected through laws, codes, ordinances and development agreement. This development will impact local schools. It is my hope that Guilford County Schools will come to the table with a solid response to this growth. I believe that by the Town hiring a land use attorney and an urban developer, we will have a quality development agreement. These resources are advocates for Jamestown and its citizens. We have other areas that can also be developed, and my promise is to hold all these developers to the highest expectations allowed by laws, codes and ordinances so we get the highest quality development which will, in turn, increase the value of personal and commercial investments. 
Martha Wolfe: In my opinion, the most pressing issue in Jamestown is the development of the property formerly known as the Johnson property. It is public knowledge that this property has been sold and has a new owner. It is public knowledge that the owner is D. R. Horton and that their intention is to develop the property. It will be the responsibility of the Town Council to work diligently to achieve the highest and best quality development for the Town.
Is there any area of Jamestown you would like to see developed and what would you like to go there?
John Capes: I would very much like for the Oakdale Cotton Mill to be restored and developed. If we took a few cues from what was done with Revolution Cotton Mill in Greensboro, we could (on a smaller scale) make that area a destination location on multiple levels. That being said, it is still private property and we can't just dictate what should happen there anymore than we could anywhere else in town. However, we are trying to work with the owner to explore some of the possible options. More to come.
Darren Myers: This, along with your next question, I think present great opportunities to get the citizens and residents of the ETJ involved to come together to come up with ideas. I don't see it as the job of the Town Council to have all of the answers – but perhaps facilitate broader discussions to bring in alternate ideas.
Rebecca Rayborn: I am not a developer. My interest lies more in rehabilitating vacant properties in town than building from scratch. Seeing new business come into downtown in recent years has been wonderful and I would like to see more independently owned shops and restaurants that would serve the whole community fill in the gaps along Main Street.
Lawrence Straughn: There are niche areas around town that can be built upon. I would like for more niche type, small, service-centered, good restaurants to come to our town. In other areas, if they are sold, I'd like to see single-family residences built. We also need more parking downtown. There are some locations that could be tastefully converted into parking.
Martha Wolfe: I would like to see the Oakdale Mill and Mill Village renovated. This property is of great historic significance to Jamestown and to the people in the Oakdale Community. The mill and mill houses have fallen into disrepair due to neglect. I would like to see a revitalization of the mill and village to bring it back to a livable community. The setting along Deep River is beautiful. There are developers that have experience with mill renovation in North Carolina. This area could be a unique asset to Jamestown. As it is now, it is a liability that will continue to decline.
What new development/businesses would you like to see along the bypass?
John Capes: I think it's premature to say. Once it's open next year and we can see how traffic patterns change we can get a better idea then. 
Darren Myers: I'm not opposed to leaving it as is. One of the reasons we moved and love it here is that we like being around nature and wildlife. Just because we have a new road going through there doesn't, in my mind at least, mean that we need to start clearing land and building more "stuff." That doesn't necessarily mean I'm not open to listening to ideas as I am aware that not everyone sees things the same ways I do. 
Rebecca Rayborn: Again, I am not a developer, so I don't have a list of development I would want to see. I would rather focus on shoring up our existing businesses in town that may be impacted by the bypass, and looking for the opportunities that a change in traffic volume would give us for our downtown.
Lawrence Straughn: The bypass has really stepped up. Its appearance and how it re-designs parts of Jamestown have become more evident. I want to see it continue its course and see the least amount of disruption to our citizens as possible. Although it's diverting a portion of traffic around us, I want our town to continue to thrive, to grow, and flourish as tastefully as possible. We have increased owner response to code violations in areas like the old Oakdale Mill area and other specific spots in and around town. In any of the areas along the bypass that Jamestown would govern, I have been told by many folks they would like to see more single-family homes and less commercial or multifamily residences. If it's commercial, they don't want to see large, big-box developments. There may even be feasible locations for Guilford County to entertain purchasing for additional educational locations.
Martha Wolfe: My thoughts are that we need to be very careful of development pressures along the Bypass. As the Council representative on the Land Comprehensive Plan Steering Committee, we had several discussions on this topic. Development should be low-intensity office and service use, as well as residential use. The development standards must maintain the small town and historic beauty of the community. I feel residential should be the primary use.
What is your overall view of business in Jamestown and what, if anything, should be done to improve it and attract new businesses?
John Capes: I think we are lucky to have the variety of businesses that are in Jamestown. Once the bypass is open I would like for us to look at lowering the speed limit on Main Street. In the interest of pedestrian safety and the existing businesses, it would be a good idea to slow things down on Main at that point (if possible).
Darren Myers: When I talk to people who don't live in but visit Jamestown and ask them what they think of when they think of our downtown, almost 100 percent of the time I get comments about fantastic restaurants and entertainment. I also get asked where a good place to park is. I think that improving the parking situation as well as making it easier and safer for pedestrians will make downtown even more attractive. I'd like to see the downtown host more special events as I think that can help attract new people to shop, eat, etc. and ultimately attract new businesses. I really like to eat, so I don't think it's possible to have too many fantastic places to eat.
Rebecca Rayborn: I believe that our businesses are very strong in town, as evidenced by how they have adapted to and weathered the pandemic. Making the heart of town more connected to the rest of the area through our continued sidewalk projects and beautifying streetscapes will make it a welcoming place for shop and restaurant patrons and businesses. 
Lawrence Straughn: We have some of the absolute best business owners and employees there could be. Our main street corridor is packed with hard-working, service-oriented businesses. We have food, services, and goods all on Main Street or within a block or so from it. Most of these businesses are small and built by the owner/operator. I am proud of what Jamestown has to offer its citizens. I enjoy telling people what we have in town. I think where possible we continue to show how our small-town atmosphere can be a good location for businesses with a business plan that fits. We have The Jamestown Business Association. They do an incredible job at sharing their needs to town staff and Council. I am in favor of a small chamber of commerce that would be comprised of business owners and town staff to gather and present viable options for business success and to draw businesses to Jamestown. The chamber would connect with other small towns assessing their success and incorporating fresh ideas to present to our town and Council for consideration here in Jamestown.
Martha Wolfe: I feel the businesses in Jamestown should be applauded. They have worked together to provide a friendly and unique atmosphere. They support each other and encourage each other. I find the draw to the Jamestown businesses is that they are unique, independently owned businesses. That is a trend I would like to see continue. Small businesses are the backbone of America. That being said, I welcome the new Chic-Fil-A to Jamestown. This may not be considered a small, independently owned business, but the restaurant owner is a hometown guy who came back to Jamestown to open the business and raise his family. The Town should continue its sidewalk extension plan to bring people to downtown. When the Bypass opens, I would like to see the speed limit reduced on Main Street to provide a true Main Street experience for pedestrians. This will make it safe for citizens to walk and attract new businesses.
Should anything be done to have owners clean up "abandoned property" in the downtown area?
John Capes: Yes but there is a process that has to be followed to insure that everyone is treated equally and fairly in these situations. Even if the property looks to have not been maintained it is usually still owned by someone. So while it sounds easy to say its "abandoned," that is generally not the case. I'm not giving these property owners a pass, but I did want to make that distinction about property appearing to be abandoned. For the town to address these issues legally and fairly is a slow process. But I am comfortable in saying that we are addressing those issues as the town is made aware of them.
Darren Myers: In a perfect world the owners would do it on their own if for no other reason than to protect the value of their property or out of civic pride. I think if they're in violation of Town codes and ordinances then they should be subject to whatever those penalties are until those violations are addressed. If there are extenuating circumstances preventing the owners from dealing with it themselves, then let's talk about it and see what we can come up with to help. I'd imagine we could find some creative ways to work together and address them.
Rebecca Rayborn: Yes, and our current Council's decision to contract with a code enforcement company is helping to make that possible. While the town doesn't own vacant properties and is limited in what we can do about them, we can make owners comply with town ordinances and show how it may be more advantageous to them to either clean up and actively utilize their properties or sell them to someone who will make use of them.
Lawrence Straughn: Currently town staff is developing a set of commercial codes that should help in this area.
Martha Wolfe: Of course, I would like to see the buildings in the downtown area updated. However, these properties are privately owned. It would be best if the Town could work with the property owners to come to an amicable agreement for updates or renovations. Staff has been drafting an ordinance titled "Non-Residential Building Code Minimum Standards for Non-Residential Buildings and Structures." I hope this can be a tool the Town can use in the future to have more authority for enforcement issues of disrepair and maintenance. This ordinance will need to go through the approval process and public hearings through the Planning Board and the Town Council. If citizens have any ideas on this issue, I would be glad to hear them.
How can/could the traffic flow in Jamestown be improved?
John Capes: Answered this in the "Businesses in Jamestown" question.
Darren Myers: I think we really need to see how the bypass is going to affect the current traffic flow as well as what the ultimate plan for Johnson Farm is going to look like. I do think lowering the speed limit through downtown will help encourage more through-traffic to take the bypass while making it safer for pedestrians, which I think ultimately helps our downtown.
Rebecca Rayborn: I believe that the opening of the bypass will greatly help improve traffic in town, whether that be speeding through downtown or drivers cutting through neighborhoods to avoid red lights. Once cut-through traffic is rerouted, council members and staff hope to work with the Department of Transportation to reduce the speed limit on larger roads through town. I would also support adding traffic calming measures like medians with trees and visual cues such as changes in roadway texture at the entrance to downtown that would naturally slow traffic.
Lawrence Straughn: The quantity and speed of traffic have been topics of discussion and complaints for as long as I can remember in Jamestown. Since the mid-1990s as a patrol officer, I was asked to work speed complaints on Main Street. Most of the time it just appears the vehicles are speeding, especially when you are in the curve on Main Street near Oakdale. We have asked the State of N.C. to reduce the speed on Main Street on several occasions over the years to no avail. I believe that with the bypass there will be fewer vehicles using Main Street. That should help a little. I would like to see and have mentioned to staff that we should install some rumble strips and digital speed reporting signs.
Martha Wolfe: When the Bypass opens, I would anticipate an improvement in the traffic flow. As I mentioned in a previous question, when the Bypass opens, I would like for the Town to formally request NCDOT do a traffic study for the purpose of reducing the speed limit on Main Street. Not only will this improve traffic flow, it will be a safer environment for pedestrians and bicyclists.
Describe Jamestown in 1-5 words. 
John Capes: My home.
Darren Myers: Our home that we love.
Rebecca Rayborn: Quaint, historic and friendly.
Lawrence Straughn: Quaint family-oriented living.
Martha Wolfe: Caring, friendly, respectful, fun, hometown.
Please list any other issues you would like to see addressed by the town.
John Capes: Park Renovations: Jamestown is blessed to have more than one park. We are currently reviewing necessary improvements and upgrades to our children's play areas, ball fields, etc. out on East Fork Road. I'd like to see that through.
Rebecca Rayborn: We're currently firing on all cylinders, so I just want to see Council and staff keep moving forward and getting the work that benefits our citizens done. 
Lawrence Straughn: I didn't just show up a couple years ago and decided I knew what was best for Jamestown. I seek out our citizen's opinions and use those to form my voting record. It is my duty to see that Jamestown only delivers its best in everything it does for our citizens, that our tax money is spent frugally, and we get the best possible services that we pay for. Our town has many Capital Improvement Projects (CIP), which will continue to improve services in town. I want to see these CIPs through to fruition. I would like to see more of our town's business placed on our website and that it continues to be easily navigated. I want to see our fees and taxes kept low or reduced as much as possible but maintain quality services. My promise to the citizens of Jamestown if re-elected is to continue to be involved in the mechanics of Jamestown. I will continue to be involved with our staff, meeting with you as you visit and seeing if there are areas where your Council can do better for you. 
Martha Wolfe: • Hiring of a new Town Manager • Completion of the Strategic Growth Plan • Prepare a Succession Plan for Town of Jamestown positions to ensure continuity within departments • Update the Comprehensive Pedestrian Plan to reprioritize the sidewalk expansion to ensure all areas of Town are being served • Completion of East Main Street Lydia Sidewalk • Begin construction of the Oakdale Road sidewalk project • Construction of the Recreation Maintenance Building at Jamestown Park • Create a branding/marketing plan for Jamestown • Solid waste containers: plastic bags verses toters